MANCHESTER—A medical hearing with potentially devastating consequences for UK cycling is expected to resume next month - after the doctor involved submits himself for a number of medical examinations to see if he can take part.

Dr Richard Freeman is accused of ordering prohibited Testogel to the Manchester Velodrome in 2012 with the aim of assisting an unspecified athlete.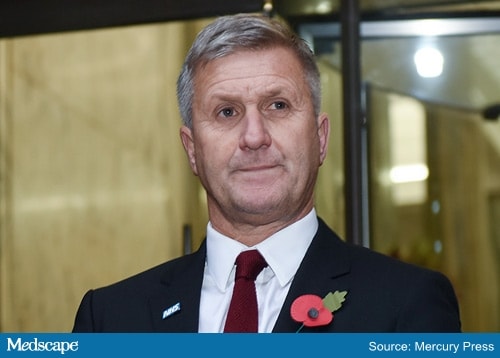 He has already admitted to other professional misdemeanours including lying in the aftermath to UK Anti-Doping, and getting an employee of Fitness4Sport to lie saying the drug had been sent in error, as well as bad record keeping.

He claims the substance in question was ordered for British Cycling coach Shane Sutton to deal with erectile dysfunction. Mr Sutton appeared at the tribunal last year where he emphatically denied any knowledge of the order before storming out.
Forensic Psychologist
Proceedings were adjourned late last year on medical grounds and have not been able to resume this year due to COVID-19, nearly a decade after the incident in May 2011.

Dr Freeman's lawyer Mary O'Rourke previously indicated that even if he was found to have committed the alleged offence she would argue it did not impair his fitness to practice.

And today at the Medical Practitioners' Tribunal Service the panel ruled Dr Freeman must submit himself to a number of medical examinations, both on behalf of his own legal team and the General Medical Council, before matters proceed.

The ruling also said the GMC can instruct a forensic psychologist to produce a report on him.

It also ordered that a further preliminary hearing must take place on September 25 ahead of the anticipated resumption on October 6.

Ms O'Rourke also hinted previously that Shane Sutton had given an affidavit to the Daily Mail newspaper which contradicted the evidence he gave to the panel.

The tribunal today also ordered that Dr Freeman's lawyers must disclose a redacted copy of the statement by the "journalistic source" they previously referred to and that he must provide a signed witness statement relating to any additional evidence on which he wishes to rely.
Chris Jaffray is a freelance journalist experienced in covering MPTS hearings.
© 2020 WebMD, LLC

Send comments and news tips to uknewsdesk@medscape.net.
Cite this: Chris Jaffray. Former British Cycling Doctor's Hearing to Resume Next Month - Medscape - Sep 03, 2020.