Lowering blood pressure with antihypertensive medication reduces future cardiovascular events even in individuals with normal or only mildly elevated blood pressure, a new study suggests.
The individual patient meta-analysis of 48 studies of antihypertensive treatment in a total of 348,854 participants showed that lowering blood pressure by a set amount is associated with the same relative risk reduction in future cardiovascular events across the full spectrum of baseline pressures right down to a systolic of 115 mm Hg, regardless of whether individuals have existing heart disease.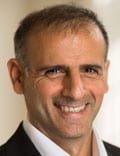 "This challenges the widely held view that blood pressure reduction is just for people with high blood pressure or a history of cardiovascular disease [CVD]," lead principal investigator Kazem Rahimi, MD, University of Oxford, England, told theheart.org | Medscape Cardiology.
The new data, from the Blood Pressure Lowering Treatment Trialists' Collaboration (BPLTTC), were presented at the virtual European Society of Cardiology (ESC) Congress 2020 on August 31.
Rahimi explained that at present, the hypertension guidelines do recommend assessing overall cardiovascular risk — but only after the blood pressure has reached a certain threshold.
"That assumes a wide range of people are not eligible as their blood pressure is below that threshold," Rahimi said. "But our results show that considering people for antihypertensive medication only when their blood pressure is over a certain threshold (eg, 140 mm Hg) is not a valid approach. They may well benefit considerably if they have normal or mildly elevated blood pressure. Our study suggests that these thresholds are inappropriate."
Rahimi says the decision to treat with antihypertensive medication should instead be made by assessing the overall cardiovascular risk of each individual. "Those with a higher risk would have a greater absolute benefit of lowering their blood pressure. In this way, a wider range of people would be considered for treatment."
There are individuals at high cardiovascular risk but with normal or only mildly elevated blood pressure, he added. "Under the current guidelines they would not be considered for antihypertensive treatment, whereas our data suggest that they should be a candidate for such treatment."
Further, the opposite may also be true, Rahimi said. "A patient may have blood pressure above the current treatment threshold but an overall very low risk of cardiovascular disease, so their relative gain from antihypertensive treatment will be low."
Major Implications for Clinical Practice
Rahimi believes these results have major implications for clinical practice worldwide. "We shouldn't be making decisions on antihypertensive treatment based on a single number, and a population should not be dichotomized based on a single threshold," he states.
For the meta-analysis, the researchers divided participants from the 48 studies into seven subgroups based on systolic blood pressure at study entry (less than 120, 120 - 129, 130 - 139, 140 - 149, 150 - 159, 160 - 169, 170 and above mm Hg).
Over an average 4 years of follow-up, each 5 mm Hg reduction in systolic blood pressure lowered the relative risk of major cardiovascular events by about 10%. The risks for stroke, ischemic heart disease, heart failure, and death from CVD were reduced by 13%, 7%, 14%, and 5%, respectively.
Neither the presence of CVD nor the level of blood pressure at study entry modified the effect of treatment.
Effect on Major CV Events for Each 5 mm Hg Reduction in Systolic BP

Baseline Systolic Blood Pressure (mm Hg)

Hazard Ratio for CVD Events

With Prior CVD (n = 160,271)

< 120

0.82

120 - 129

0.86

130 - 139

0.99

140 - 149

0.89

150 - 159

0.89

160 - 169

0.83

> 170

0.90

Without Prior CVD (n = 188,583)

< 120

0.80

120 - 129

0.96

130 - 139

0.90

140 - 149

0.95

150 - 159

0.88

160 - 169

0.88

> 170

0.89
Still, "the fact that the relative effects are similar for everyone does not mean that everyone should be treated," Rahimi said. "This decision will depend on an individual's likelihood of suffering cardiovascular disease in the future; there are a number of risk calculators health professionals can use. Other factors to consider are the potential for side effects and the cost of treatment."
Rahimi points out that an approach of assessing overall cardiovascular risk first is already being done in lipid lowering. "The cholesterol level alone does not determine treatment," he said. "There are differences between the two fields, but in general our general message is that the hypertension field should be following what we have already accepted in the cholesterol field."
He notes that there hasn't been a study to look at this question before in the field of blood pressure lowering.
"While SPRINT was a very prominent trial, they didn't have many individuals with a systolic below 130 mm Hg, so the numbers were too small to make a judgement in this population," he said. "In our meta-analysis, there were almost 7000 events in people with systolic levels under 130 mm Hg — so we had the statistical power to look at this in detail."
Asked what effect changing to this approach may have on the number of those receiving treatment, Rahimi said that it will not necessarily result in greater numbers being treated, "but rather it should lead to better matching of treatment to patients who will benefit the most."
Commenting on the study for theheart.org | Medscape Cardiology, Michael A. Weber, MD, professor of medicine at the SUNY Downstate College of Medicine, New York City, said the data from this BPLTTC meta-analysis, extend findings from an earlier meta-analysis that showed the cardiovascular benefits of blood pressure–lowering drugs in patients with systolic blood pressures as low as 130 mm Hg. "Now, it appears that these benefits occur at systolic BPs as low as 120 mm Hg."
The findings in this analysis in patients with previous cardiovascular histories might have been expected, Weber said, "since the SPRINT trial in high-risk patients also showed clear reductions in fatal and non-fatal cardiovascular outcomes at systolic blood pressures below 120 mm Hg. But the new findings of outcomes benefits in patients without previous cardiovascular histories treated at systolic of 120 mm Hg extends the findings to an important group of individuals who currently would not be considered appropriate candidates for treatment, even by the relatively aggressive criteria of the current ACC/AHA Hypertension Guidelines in the US.
"Of course," Weber added, "these new findings should be tempered by acknowledging that they are derived from a meta-analysis rather than a robust randomized clinical trial, though performing such a trial would represent a truly major commitment."
During the discussion after the presentation of the data at the ESC Hot Line, co-chair of the session, Diederick Grobbee, MD, professor of clinical epidemiology at University Medical Center Utrecht, the Netherlands, said: "My take-home message from this is that hypertension is perhaps less relevant as a diagnosis, but blood pressure treatment is becoming more important as a modifier of baseline risk even in the presence of relatively low starting blood pressures. I think that is an important message."
Designated discussant of the study, Johannes Reitsma, MD, University Medical Center Utrecht, described the BPLTTC analysis as "an incredibly rich source of data," allowing more flexibility to investigate various subgroups.
He added that he would like to see more insight into variations across the individual studies included and more focus on absolute benefits and analysis of side effects.
The meta-analysis was funded by the British Heart Foundation, the National Institute for Health Research Oxford Biomedical Research Centre, Oxford Martin School, and UK Research and Innovation. Rahimi has disclosed no relevant financial relationships.
European Society of Cardiology (ESC) Congress 2020: Hot Line 9. Presented August 31, 2020.
For more from theheart.org | Medscape Cardiology, follow us on Twitter and Facebook.
Medscape Medical News © 2020

Cite this: Sue Hughes. Antihypertensive Treatment Beneficial at Normal BP Levels - Medscape - Aug 31, 2020.