Women rheumatologists have made inroads in closing the gender gap as their numbers have risen in the profession, but disparities remain. They're less likely to hold a higher-level professorship position, feature as a senior author on a paper, or receive a federal grant. Two recent studies underscore progress for and barriers to career advancement.
One cross-sectional analysis of practicing U.S. rheumatologists found that fewer women are professors compared with men (12.6% vs. 36.8%) or associate professors (17.5% vs. 28%). A larger proportion of women serve as assistant professors (55.5% vs. 31.5%). From a leadership perspective, women are making progress. Their odds are similar to men as far as holding a fellowship or division director position in a rheumatology division.
For this study, published in Arthritis & Rheumatology on Aug. 16, April Jorge, MD, and her colleagues at Massachusetts General Hospital and Harvard Medical School, both in Boston, identified 6,125 rheumatologists from a database of all licensed physicians and used multivariate logistic regression to assess gender differences in academic advancement. They arrived at their results after accounting for variables such as age, research and academic appointments, publications, achievements, and years since residency graduation.
Women rheumatologists are younger, completing their residency more recently than their male colleagues. Their numbers in academic rheumatology have gradually increased over the last few decades, recently outpacing men. In 2015, the American College of Rheumatology reported that women made up 41% of the workforce and 66% of rheumatology fellows. Dr. Jorge and associates stressed the importance of fostering women in leadership positions and ensuring gender equity in academic career advancement.
Women also had fewer publications and grants from the National Institutes of Health. Several factors could account for this, such as time spent in the workforce or on parental leave, work-life balance, and mentorship. "However, gender differences in academic promotion remained after adjusting for each of these typical promotion criteria, indicating that other unidentified factors also contribute to the gap in promotion for women academic rheumatologists," the investigators noted.
The authors weren't able to assess how parental leave and work effort affected results or why pay differences existed between men and women. They also weren't able to determine how many physicians left academic practice. "If greater numbers of women than men left the academic rheumatology workforce – for one of many reasons, including that they were not promoted – our findings could underestimate sex differences in academic rank," they acknowledged.
Lower Authorship Rate Examined
Fewer women in full or associate professor positions might explain why female authorship on research papers is underrepresented, according to another study published Aug. 18 in Arthritis & Rheumatology.
Ekta Bagga and colleagues at the University of Auckland (New Zealand) examined 7,651 original research articles from high-impact rheumatology and general medical journals published during 2015-2019 and reported that women were much less likely to achieve first or senior author positions in reports of randomized, controlled trials. This was especially true for studies initiated and funded by industry, compared with other research designs.
More gender parity existed for first authorship than senior authorship – women first authors and senior authors appeared in 51.5% and 35.3% of the papers, respectively. For all geographical regions, the proportion of women senior authors fell below 40%. Representation was especially low in regions other than Europe and North America. These observations likely reflect gender disparities in the medical workforce, Nicola Dalbeth, MD, the study's senior author, said in an interview.

"We know that, although women make up almost half the rheumatology workforce in many countries around the world, we are less likely to be in positions of senior academic leadership," added Dr. Dalbeth, a rheumatologist and professor at the University of Auckland's Bone and Joint Research Group. Institutions and industry should take steps to ensure that women rheumatologists get equal representation, particularly in clinical trial development, she added.
The study had its limitations, one of which was that the researchers didn't analyze individual author names. This means that one person may have authored multiple articles. "Given the relatively low number of women in academic rheumatology leadership positions, our method of analysis may have overrepresented the number of women authors of rheumatology publications, particularly in senior positions," stated Dr. Dalbeth and colleagues.
Implicit Bias in Academia
The articles by Jorge et al. and Bagga et al. suggest that implicit bias is as prevalent in medicine as it is in general society, Jason Kolfenbach, MD, said in an interview. Dr. Kolfenbach is an associate professor of medicine and rheumatology and director of the rheumatology fellowship program at University of Colorado at Denver, Aurora.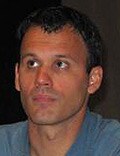 "The study by Jorge et al. is eye opening because it demonstrates that academic promotion is lower among women even after adjustment for some of these measures of academic productivity," Dr. Kolfenbach said. It's likely that bias plays some role "since there is a human element behind promotions committees, as well as committees selecting faculty for the creation of guidelines and speaker panels at national conferences."
The study by Bagga et al. "matches my personal perception of industry-sponsored studies and pharmaceutical-sponsored speakers bureaus, namely that they are overrepresented by male faculty," Dr. Kolfenbach continued.
Prior to COVID-19, the department of medicine at the University of Colorado had begun participating in a formal program called the Bias Reduction in Internal Medicine Initiative, a National Institutes of Health–sponsored study. "I'm hopeful programs such as this can lead to a more equitable situation than described by the findings in these two studies," he added.
Article Type, Country of Origin Play a Role
Other research corroborates the findings in these two papers. Giovanni Adami, MD, and coauthors examined 366 rheumatology guidelines and recommendations and determined that only 32% featured a female first author. However, authorship did increase for women over time, achieving parity in 2017.
There are several points to consider when exploring gender disparity, Dr. Adami said in an interview. "Original articles, industry-sponsored articles, and recommendation articles explore different disparities," he offered. Recommendations and industry-sponsored articles are usually authored by international experts such as division directors or full professors. Original articles, in comparison, aren't as affected by the "opinion leader" effect, he added.
Country of origin is also a crucial aspect, Dr. Adami said. In his own search of guidelines and articles published by Japanese or Chinese researchers, he noticed that males made up the vast majority of authors. "The cultural aspects of the country where research develops is a vital thing to consider when analyzing gender disparity."
Dr. Adami's homeland of Italy is a case in point: most of the division chiefs and professors are male. "Here in Italy, there's a common belief that a woman cannot pursue an academic career or aim for a leadership position," he noted.
Italy's public university system has seen some improvements in gender parity, he continued. "For example, in 2009 there were 61,000 new medical students in Italy, and the majority [57%] were female. Nonetheless, we still have more male professors of medicine and more male PhD candidates."
Gender Gap Narrows for Conference Speakers
In another study, rheumatologists Jean Liew, MD, of the University of Washington, Seattle, and Kanika Monga, MD, of the University of Texas Health Science Center at Houston, found notable gender gaps in speakers at ACR conferences.
Women represented under 50% of speakers at these meetings over a 2-year period. "Although the gender gap at recent ACR meetings was narrower as compared with other conferences, we must remain cognizant of its presence and continue to work towards equal representation," the authors wrote in a correspondence letter in Annals of the Rheumatic Diseases.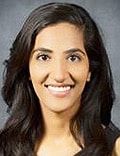 Dr. Monga said she was excited to see so many studies on the topic of gender disparities in rheumatology. The Jorge et al. and Bagga et al. papers "delve deeper into quantifying the gender gap in rheumatology. These studies allow us to better identify where the discrepancies may be," she said in an interview.
"I found it very interesting that women were less likely to be promoted in academic rank but as likely as men to hold leadership positions," Dr. Monga said. She agreed with the authors that criteria for academic promotion should be reassessed to ensure that it values the diversity of scholarly work that rheumatologists pursue.
Men may still outnumber women speakers at ACR meetings, but the Liew and Monga study did report a 4.2% increase in female speaker representation from 2017 to 2018. "We were happy to note that that continued to be the case at The American College of Rheumatology's Annual Meeting in 2019. I hope that this reflects a positive change in our specialty," she said.
Dr. Dalbeth's study received support from a University of Auckland Summer Studentship Award. She has received consulting fees, speaker fees, or grants from AstraZeneca, Horizon, Amgen, Janssen, and other companies outside of the submitted work. The other authors declared no competing interests.
Dr. Jorge receives funds from the Rheumatology Research Foundation. The senior author on her study receives funding from the National Institute of Arthritis and Musculoskeletal and Skin Diseases.
This article originally appeared on MDedge.com, part of the Medscape Professional Network.
Medscape Medical News © 2020 WebMD, LLC

Send comments and news tips to news@medscape.net.
Cite this: Gender Gaps Persist in Academic Rheumatology - Medscape - Aug 28, 2020.