Editor's note: Find the latest COVID-19 news and guidance in Medscape's Coronavirus Resource Center.
Two COVID-19 vaccines are entering phase 3 clinical trials, according to data presented at a virtual meeting of vaccine and infectious disease experts.
The Advisory Committee on Immunization Practices (ACIP) of the Centers for Disease Control and Prevention (CDC) yesterday held its third meeting this summer to discuss the vaccines and plan how initial vaccines will be allocated, inasmuch as supplies will likely be limited at first. Vaccines are expected to be more available as production ramps up and as more than one vaccine become available, but vaccine allocation initially will need to take place in phases.
Considerations include first getting the vaccine to individuals who need it the most, such as healthcare personnel and essential workers, as well as those at higher risk for severe illness or death, including the elderly, those with underlying conditions, and certain racial and ethnic minorities. Other factors include storage requirements that might be difficult to meet in certain settings and the fact that both vaccines must be given in two doses.
Vaccine Allocation Models
The group presented two possible models for allocating initial vaccine supplies.
The first population model considers risk status within each age group on the basis of underlying health conditions and occupational group, with priority given to healthcare personnel (paid or unpaid) and essential workers. The model considers partial reopening and social distancing, expected vaccine efficacy, prevaccination immunity, mortality, and the direct and indirect benefits of vaccination.
In this model, COVID-19 infections and deaths were reduced when healthcare personnel, essential workers, or adults with underlying conditions were vaccinated. There were smaller differences between the groups with respect to the impact of vaccination. Declines in infections were "more modest" and declines in deaths were greater when adults aged 65 years and older were vaccinated in comparison with other age groups.
The second model focused on vaccination of nursing home healthcare personnel and residents. Vaccinating nursing home healthcare personnel reduced infections and deaths more than vaccinating nursing home residents.
In settings such as long-term care facilities and correction facilities, where people gather in groups, cases increase first among staff. The vaccine working group suggests that vaccinating staff may also benefit individuals living in those facilities.
The working group expects that from 15 to 45 million doses of vaccine will be available by the end of December, depending on which vaccine is approved by then or whether both are approved.
Supplies won't be nearly enough to vaccinate everyone: There are approximately 17 to 20 million healthcare workers in the United States and 60 to 80 million essential workers who do not work in healthcare. More than 100 million adults have underlying medical conditions that put them at higher risk for hospitalization and death, such as obesity, cardiovascular disease, diabetes, and chronic obstructive pulmonary disease. And approximately 53 million adults are aged 65 years or older.
The group reviewed promising early data for two vaccines under development.
The mRNA-1273 vaccine, made by Moderna with support from two federal agencies, is moving into phase 3 clinical trials ― enrollment into the COVID-19 Efficacy and Safety (COVE) study is ongoing, according to Jacqueline M. Miller, MD, senior vice president and therapeutic area head of infectious diseases. The study's primary objective will be to determine whether two doses can prevent symptomatic COVID-19, according to an NIH news release.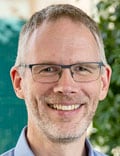 A second mRNA vaccine, BNT 162b2, made by Pfizer and BioNTech, is entering phase 2/3 trials. Nearly 20% of people enrolled are Black or Hispanic persons, and 4% are Asian persons. The team is also trying to recruit Native American participants, Nicholas Kitchin, MD, senior director in Pfizer's vaccine clinical research and development group, said in a presentation to the advisory committee.
"Ultra-Cold" Temperatures Required for Storage
Both vaccines require storage at lower temperatures than is usually needed for vaccines. One vaccine must be distributed and stored at -20° C, and the other must be stored, distributed, and handled at -70° C.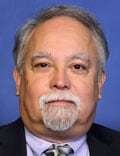 This issue stands out most to ACIP Chair Jose Romero, MD. He says the "ultra-cold" temperatures required for storage and transportation of the vaccines will be a "significant problem" for those in rural areas.
High-risk populations such as meat processors and agricultural workers "may have to wait until we have a more stable vaccine that can be transported and delivered more or less at room temperature," Romero explained. He is the chief medical officer at the Arkansas Department of Health and is a professor of pediatrics and pediatric infectious diseases at the University of Arkansas for Medical Sciences, both in Little Rock.
The advisory committee will meet again on September 22. At that time, they'll vote on an interim plan for prioritization of the first COVID-19 vaccine.
Troy Brown is an award-winning freelance editor and journalist with a special interest in infectious diseases, women's health, and pediatrics.
For more news, follow Medscape on Facebook, Twitter, Instagram, and YouTube.
Medscape Medical News © 2020

Cite this: COVID-19 Vaccine Supply Will Be Limited at First, ACIP Says - Medscape - Aug 27, 2020.