Long-term outcomes now being reported confirm earlier reports from the same trial showing efficacy for the use of targeted intraoperative radiotherapy (TARGIT) in patients with early breast cancer. This novel approach, which delivers a one-off blast of radiation directed at the tumor bed and is given during lumpectomy, has similar efficacy and lowers non-breast cancer mortality when compared with whole-breast external beam radiotherapy (EBRT), which is delivered in fractions over 3-6 weeks after surgery.
Giving the boost of radiation during surgery has numerous benefits, say the authors: it is more convenient for patients and saves on healthcare costs.
However, the controversy over local recurrence rates, sparked by the earlier results, still remains. The difference in the 5-year local recurrence rate between TARGIT and EBRT was within the 2.5% margin for non-inferiority: the rate was 2.11% in 1140 TARGIT recipients compared with 0.95% in 1158 EBRT recipients, for a difference of 1.16% (13 recurrences).
The new longer-term results from the TARGIT-A trial were published August 20 in the BMJ, and confirm earlier results from this trial published in 2014. Meanwhile, other approaches to intraoperative radiotherapy (IORT) have also been reported.
Nevertheless, whole breast radiotherapy remains the standard of care today, note the authors.
"The biggest battle the TARGIT investigator family has faced is our challenge to the conventional dogma that radiotherapy has to be given in multiple daily doses, and moreover that whole breast radiotherapy is always essential," said lead author Jayant Vaidya, MD, professor of surgery and oncology at University College London, UK. He was one of the team of investigators that together developed the TARGIT approach in the 1990s, as he recalls in a related BMJ blog post.
It is unclear whether the TARGIT-A long-term outcomes will change practice, Rachel Jimenez, MD, associate program director of the Harvard Radiation Oncology Residency Program and assistant professor of radiation oncology at Massachusetts General Hospital, Boston, told Medscape Medical News.
She noted there was controversy and debate over the earlier reports from TARGIT-A, and those findings "did little to change practice patterns over the past 6 years," she said.
"With the publication of longer-term follow-up, my expectation would be that perceptions of IORT will remain unchanged in the radiation oncology community, and that those previously supportive of the TARGIT-A approach will continue to embrace it while those initially skeptical will be unlikely to change practice despite the longer-term results," she said.
"However, despite the controversy surrounding TARGIT-A, it is heartening as a clinician who cares for breast cancer patients to see a trend within the early breast cancer clinical trials space toward the evaluation of increasingly targeted and abbreviated courses of radiation," Jimenez commented.
Details of New Long-Term Results
TARGIT-A is an open-label, 32-center multinational study conducted in 2298 women aged 45 years or older with early-stage invasive ductal carcinoma who were eligible for breast-conserving surgery. Between March 24, 2000 and June 25, 2012, participants were randomized 1:1 to risk-adapted TARGIT immediately after lumpectomy or to whole-breast EBRT delivered for the standard 3-6 week daily fractionated course.
At a median follow-up of 8.6 years — with some patients followed for nearly 19 years — no significant difference was seen between the treatment groups in local recurrence-free survival (167 vs 147 events; hazard ratio, 1.13); invasive local recurrence-free survival 154 vs 146 events; HR, 1.04); mastectomy-free survival (170 vs 175 events; HR, 0.96); distant disease-free survival (133 vs 148 events; HR, 0.88); overall survival (110 vs 131 events; HR, 0.82); or breast cancer mortality (6 vs 57 events; HR, 1.12).
"Mortality from other causes was significantly lower (45 vs 74 events; HR, 0.59)," the authors note.
Controversy of Earlier Results
Vaidya and colleagues comment that these new results confirm earlier findings from this trial. They were initially presented in 2012 by Vaidya at the San Antonio Breast Cancer Symposium and subsequently published in The Lancet , as previously reported by Medscape Medical News. Those earlier results showed a trend toward lower overall mortality with TARGIT (absolute difference, -1.3%; P = .01) and significantly fewer deaths from causes other than breast cancer (absolute difference, -2.1%; P = .009).
However, TARGIT was associated with slightly more same-breast recurrences at that time (3.3% vs 1.3%; P = 0.42), even though this was still within the 2.5% margin for non-inferiority.
The new longer-term results show a similar pattern.
It was this risk of same-breast recurrences that sparked the heated debate over the findings, as some breast cancer experts argued that this needs to be weighed against various potential benefits of IORT for patients: greater convenience, potentially improved mortality, and lower costs.
The extent of that "vigorous debate" was highlighted in 2015 in the International Journal of Radiation Oncology, Biology, Physics, (the Red Journal), in which editor-in-chief Anthony Zietman, MD, shared numerous letters to the editor, written in response to two editorials, that contained "passionately and articulately expressed" views from "senior investigators and breast cancer physicians from around the globe."
At the same time, in 2015, another approach to IORT was reported at the American Society for Radiation Oncology (ASTRO) annual meeting and simultaneously published online in The Lancet. This was accelerated partial-breast irradiation (APBI) delivered directly to the tumor bed using multicatheter brachytherapy at the time of lumpectomy in women with early breast cancer. The results showed outcomes that were comparable with whole-breast irradiation, but with fewer side effects.
Those findings prompted a 2016 update to the ASTRO consensus statement on APBI to note that APBI after lumpectomy may be suitable for more women with early-stage breast cancer, including younger patients and those with ductal carcinoma in situ.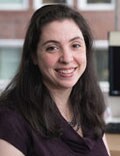 In comments to Medscape Medical News, Jimenez noted that several recent studies have shown efficacy for various IORT approaches. There have been two phase 3 non-inferiority studies, namely the NSABP B-39 and the RAPID trial, that evaluate the use of APBI in lieu of whole breast radiation. There have also been two trials as well as the evaluation of a 5-day ultrahypofractionated whole breast radiation course per the UK Fast and Fast-Forward trials, compared with several weeks of whole breast radiation.
"Collectively, these studies lend support for fewer and/or more targeted radiotherapy treatments for our patients and have the potential to reduce patient burden and limit healthcare costs," Jimenez told Medscape Medical News.
Indeed, the TARGIT-A researchers write that their long-term findings "have shown that risk-adapted single-dose TARGIT-IORT given during lumpectomy can effectively replace the mandatory use of several weeks of daily postoperative whole breast radiotherapy in patients with breast cancer undergoing breast conservation."
Given the numerous benefits to patients that this approach provides, the choice should ultimately rest with the patient, the authors conclude.
An extended follow-up of the trial (TARGIT-Ex) is ongoing, as is the TARGIT-B(oost) trial looking at TARGIT-IORT as a tumor bed boost with EBRT boost in younger women and those with higher-risk disease.
The TARGIT-A trial was sponsored by University College London Hospitals (UCLH) Comprehensive Biomedical Research Centre and funded by UCLH Charities, the National Institute for Health Research Health Technology Assessment program, Ninewells Cancer Campaign, the National Health and Medical Research Council, and the German Federal Ministry of Education and Research. The authors reported numerous disclosures, as detailed in the publication.
BMJ. Published online August 19, 2020. Full text
Sharon Worcester is a reporter for MDedge News, part of the Medscape Professional Network.
For more from Medscape Oncology, join us on Twitter and Facebook
Medscape Medical News © 2020

Cite this: One-Off Blast of RT, Rather Than Weeks, for Early Breast Cancer - Medscape - Aug 25, 2020.