Editor's note: Find the latest COVID-19 news and guidance in Medscape's Coronavirus Resource Center.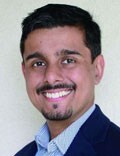 For some patients, a bout of COVID-19 may not be over after hospital discharge, acute symptoms subside, or a couple of tests for SARS-CoV-2 come back negative. Those who have reached these milestones of conquering the disease may find that their recovery journey has only begun. Debilitating symptoms such as fatigue, headache, and dyspnea may linger for weeks or longer. Patients with persistent symptoms, often referred to as "long haulers" in reference to the duration of their recovery, are looking for answers about their condition and when their COVID-19 illness will finally resolve.
What started as an accumulation of anecdotal evidence in social media, blogs, and the mainstream press about slow recovery and long-lasting symptoms of COVID-19 is now the focus of clinical trials in the population of recovering patients. Projects such as the COVID Symptom Study, initiated by the Massachusetts General Hospital, Boston; the Harvard School of Public Health, Boston; King's College London; and Stanford (Calif.) University, are collecting data on symptoms from millions of patients and will eventually contribute to a better understanding of prolonged recovery.
Patients looking for answers have created groups on social media such as Facebook to exchange information about their experiences (e.g., Survivor Corps, COVID-19 Support Group, COVID-19 Recovered Survivors). Recovering patients have created patient-led research organizations (Body Politic COVID-19 Support Group) to explore persistent symptoms and begin to create data for research.
A small study of 143 previously hospitalized, recovering patients in Italy found that 87.4% of the cohort had at least one persistent symptom 2 months or longer after initial onset and at more than a month after discharge. In this sample, only 5% had been intubated. (JAMA 2020 Jul 9. doi: 10.1001/jama.2020.12603).
One study found that even patients who have had relatively mild symptoms and were not hospitalized can have persistent symptoms. The Centers for Disease Control and Prevention conducted a survey of adults who tested positive for the positive reverse transcription–polymerase chain reaction test for SARS-CoV-2 and found that, among the 292 respondents, 35% were still feeling the impact of the disease 2-3 weeks after testing. Fatigue (71%), cough (61%), and headache (61%) were the most commonly reported symptoms. The survey found that delayed recovery was evident in nearly a quarter of 18- to 34-year-olds and in a third of 35- to 49-year-olds who were not sick enough to require hospitalization (MMWR. 2020 Jul 24. doi: 10.15585/mmwr.mm6930e1).
Sachin Gupta, MD, FCCP, ATSF, a pulmonologist and member of the CHEST Physician editorial advisory board, has treated patients with COVID-19 and shared some of his thoughts on the problem of prolonged symptoms of COVID-19.
Q: Should clinicians expect to see COVID-19 patients who have symptoms persisting weeks after they are diagnosed?
Dr. Gupta: I think clinicians, especially in primary care, are already seeing many patients with lingering symptoms, both respiratory and nonrespiratory related, and debility. A few patients here in the San Francisco Bay Area that I have spoken with 4-6 weeks out from their acute illness have complained of persisting, though improving, fatigue and cough. Early studies are confirming this as a topical issue. There may be other long-lasting sequelae of COVID-19 beyond the common mild lingering symptoms. It will also be important to consider (and get more data on) to what degree asymptomatic patients develop some degree of mild inflammatory and subsequent fibrotic changes in organs like the lungs and heart
Q: How does the recovery phase of COVID-19 compare with recovery from severe influenza or ARDS?
Dr. Gupta: Most prior influenza and acute respiratory distress syndrome (ARDS) studies have provided initial follow-up at 3 months and beyond, so technically speaking, it is a little difficult to compare the symptomatology patterns in the JAMA study of 2 months on follow-up. Nevertheless, the key takeaway is that, even though few patients in the study had ARDS requiring intubation (severe disease), many patients with milder disease had significant lingering symptoms (55% with three or more symptoms) at 2 months.
This fits logically with the premise, which we have some limited data on with ARDS (N Engl J Med. 2003;348:683-93. doi: 10.1056/NEJMoa022450) and severe influenza infection survivors (Nature Sci Rep. 2017;7:17275. doi: 10.1038/s41598-017-17497-6) that varying degrees of the inflammation cascade triggered by certain viruses can lead to changes in important patient-reported outcomes, and objective measures such as pulmonary function over the long term.
Q: What can you do for patients with lingering symptoms of COVID-19 or what can you tell them about their symptoms?
Dr. Gupta: For many patients, there is fear, given the novel nature of the virus/pandemic, that their symptoms may persist long term. Acknowledgment of their symptoms is validating and important for us to recognize as we learn more about the virus. As we are finding, many patients are going online to find answers, after sometimes feeling rushed or dismissed initially in the clinical setting.
In my experience, the bar is fairly high for most patients to reach out to their physicians with complaints of lingering symptoms after acute infection. For the ones who do reach out, they tend to have either a greater constellation of symptoms or higher severity of one or two key symptoms. After assessing and, when appropriate, ruling out secondary infections or newly developed conditions, I shift toward symptom management. I encourage such patients to build up slowly. I suggest they work first on their activities of daily living (bathing, grooming), then their instrumental activities of daily living (cooking, cleaning, checking the mail), and then to engage, based on their tolerance of symptoms, to light purposeful exercise. There are many online resources for at-home exercise activities that I recommend to patients who are more debilitated; some larger centers are beginning to offer some forms of telepulmonary rehab.
Based on what we know about other causes of viral pneumonitis and ARDS, I ask such symptomatic patients to expect a slow, gradual, and in most cases a complete recovery, and depending on the individual case, I recommend pulmonary function tests and imaging that may be helpful to track that progress.
I remind myself, and patients, that our understanding may change as we learn more over time. Checking in at set intervals, even if not in person but through a phone call, can go a long way in a setting where we do not have a specific therapy, other than gradual exercise training, to help these patients recover faster. Reassurance and encouragement are vital for patients who are struggling with the lingering burden of disease and who may find it difficult to return to work or function as usual at home. The final point is to be mindful of our patient's mental health and, where our reassurance is not enough, to consider appropriate mental health referrals
Q: Can you handle this kind of problem with telemedicine or which patients with lingering symptoms need to come into the office – or failing that, the ED?
Dr. Gupta: Telemedicine in the outpatient setting provides a helpful tool to assess and manage patients, in my experience, with limited and straightforward complaints. Its scope is limited diagnostically (assessing symptoms and signs) as is its reach (ability to connect with elderly, disabled, or patients without/limited telemedicine access). In many instances, telemedicine limits our ability to connect with patients emotionally and build trust. Many patients who have gone through the acute illness that we see in pulmonary clinic on follow-up are older in age, and for many, video visits are not a practical solution. Telemedicine visits can sometimes present challenges for me as well in terms of thoroughly conveying lifestyle and symptom management strategies.
For patients with any degree of enduring dyspnea, more so in the acute phase, I recommend home pulse oximetry for monitoring their oxygen saturation if it is financially and technically feasible for them to obtain one. Sending a patient to the ED is an option of last resort, but one that is necessary in some cases. I expect patients with lingering symptoms to tell me that symptoms may be persisting, hopefully gradually improving, and not getting worse. If post–COVID-19 symptoms such as fever, dyspnea, fatigue, or lightheadedness are new or worsening, particularly rapidly, the safest and best option I advise patients is to go to the ED for further assessment and testing. Postviral bacterial pneumonia is something we should consider, and there are some potential for aspergillosis as well.
Q: Do you have any concerns about patients with asthma, chronic obstructive pulmonary disease, or other pulmonary issues having lingering symptoms that may mask exacerbations or may cause exacerbation of their disease?
Dr. Gupta: So far, patients with chronic lung conditions do not appear to have not been disproportionately affected by the pandemic in terms of absolute numbers or percentage wise to the general public. I think that sheltering in place has been readily followed by many of these patients, and in addition, I assume better adherence to their maintenance therapies has likely helped. The very few cases of patients with underlying chronic obstructive pulmonary disease and interstitial lung disease that I have seen have fared very poorly when they were diagnosed with COVID-19 in the hospital. There are emerging data about short-term outcomes from severe COVID-19 infection in patients with interstitial lung disease in Europe (medRxiv. 2020 Jul 17. doi: 10.1101/2020.07.15.20152967), and from physicians treating pulmonary arterial hypertension and chronic thromboembolic pulmonary hypertension (Ann Am Thorac Soc. 2020 Jul 29. doi: 10.1513/AnnalsATS.202005-521OC). But so far, little has been published on the outcomes of mild disease in these patients with chronic lung disease.
Q: It's still early days to know the significance of lingering symptoms. But at what point do you begin to consider the possibility of some kind of relapse? And what is your next move if the symptoms get worse?
Dr. Gupta: COVID-19 recurrence, whether because of reinfection or relapse, is a potential concern but not one that is very commonly seen so far in my purview. Generally, symptoms of post–COVID-19 infection that are lingering trend toward getting better, even if slowly. If post–COVID-19 infection symptoms are progressing (particularly if rapidly), that would be a strong indication to evaluate that patient (in the ED, less likely in clinic), examine the patient, reswab them for SARS-CoV-2, and obtain further testing such as blood work and imaging. A significant challenge from a research perspective will be determining if coinfection with another virus is playing a role as we move closer to the fall season.
This article originally appeared on MDedge.com, part of the Medscape Professional Network.
Medscape Medical News © 2020 WebMD, LLC

Send comments and news tips to news@medscape.net.
Cite this: Long-Lasting COVID-19 Symptoms: Patients Want Answers - Medscape - Aug 12, 2020.