Editor's note: Find the latest COVID-19 news and guidance in Medscape's Coronavirus Resource Center.
Vivian Wilt, a 23-year-old graduate student at Northeastern University in Boston, Massachusetts, was watching the news with her dad when she first heard about human challenge trials for the COVID-19 vaccine — essentially, volunteering to be given an unproven vaccine, then being exposed to the virus on purpose instead of waiting to be exposed and for infection to occur naturally in the community. The goal is to speed vaccine development.
"He turned to me and asked, 'Is that something you would do?' " she recalled. "I said, 'Yes.' And he said, 'Cool.' ''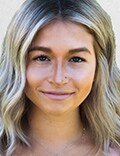 Not everyone thinks volunteering to get infected on purpose is cool, especially when it means receiving an unproven vaccine and then intentionally becoming infected with a virus that has no proven treatment. But Wilt and more than 32,000 other people from the United States and 139 other countries have already signed up with an online registry, 1Day Sooner. They're ready to offer their services if one or more of the companies developing the more than 179 vaccines now under study puts out the call.
The debate over conducting human challenge trials for a COVID-19 vaccine is heating up among bioethicists and physicians. The trials could effectively deliver a vaccine and end the pandemic more quickly, but the unknowns about this novel coronavirus, the lack of an effective treatment for COVID-19, and the accelerated pace of the research give pause, because the extra risk could come at a high cost: the health, or potentially the life, of the volunteers.
Advocates say that the approach could shave time off vaccine development — time that could save lives. Challenge trials "may subtract many months from the licensure process," wrote Marc Lipsitch, PhD, professor of epidemiology at Harvard's T. H. Chan School of Public Health, and colleagues in The Journal of Infectious Diseases in late March.
They can be faster than conventional field trials, partly because fewer participants must be exposed to provide early estimates of efficacy and safety; if one vaccine doesn't work, researchers can move on to other candidates. In challenge trials, volunteers receive the vaccine candidate or a placebo, just as participants in traditional trials do. After waiting a period for the vaccine to take effect, the volunteers are exposed to the virus.
Whereas traditional vaccine trials may enroll 30,000 participants in phase 3 studies and have results in 6 months, challenge trials may need only about 150 participants and have results in 6 weeks. In addition, the studies can compare multiple vaccine candidates at once; the most promising are selected to move on to larger studies.
Opponents say it is a risky shortcut that will increase the public's hesitancy about receiving a vaccine once one is available, partly because of the speed of the trials. If it's done quickly, many wonder, can it be done well? There's the issue of informed consent. Can a volunteer really give informed consent when there are so many unknowns about COVID-19? Clinicians say they would communicate the pros and cons should one of their patients ask about joining up.
Challenge Trials Come With Big Risks, Big Benefits
Human challenge trials have a long history, as the World Health Organization (WHO) points out in its recent guidance on human challenge studies. In the past 50 years, the WHO says, ''challenge studies have been performed safely in tens of thousands of consenting adult volunteers under the oversight of research ethics committees."
The studies have helped to speed development of vaccines against cholera and typhoid and to evaluate immune protection against influenza.
Shaving even 1 day off vaccine development time could save 7120 lives, according to estimates by Josh Morrison, the 35-year-old former corporate attorney who is the executive director and co-founder of 1Day Sooner, a Brooklyn-based nonprofit that had signed up more than 32,000 volunteers as of July 30. Reducing development time by 3 months would save more than a half million lives, he estimated, assuming that one sixth of the world would acquire COVID-19 annually and that a vaccine would prevent 0.2% of those people from dying.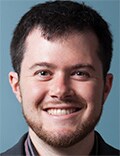 When he first heard about the concept of a human challenge study, as the pandemic was escalating, ''the logic of it seemed pretty compelling to me," he said. Morrison is also co-founder of Wait List Zero, which advocates for kidney donations. He founded it in 2014 after donating a kidney to a stranger 3 years earlier.
Arthur Caplan, PhD, is a vocal proponent of human challenge trials for COVID-19 vaccines. Using such an approach allows companies to move through potential candidates "much, much faster than standard measures," said Caplan, the Drs William F. and Virginia Connolly Mitty Professor of Bioethics and founding director of the Division of Medical Ethics at the NYU Grossman School of Medicine in New York City.
In an essay in the Hastings Center bioethics forum, Caplan wrote that as curves flatten for COVID-19, conditions will worsen for conventional vaccine research: the natural infection rate will decline, and the process of assessing a vaccine's efficacy will slow. He acknowledged the risk to volunteers but believes those risks are reduced when those volunteers are young and healthy — an approach also suggested by the WHO.
Lipsitch and his colleagues took a similar stance, noting in their journal report that the net risk of the trials ''could be acceptable" if volunteers are healthy young adults, at relatively low risk for serious disease after natural infection, and have a high baseline risk for natural infection.
Although proponents for human challenge trials of COVID-19 vaccines talk up speed, opponents are worried about the health of study participants. "My main concern is safety. This is a brand new virus, " said William Schaffner, MD, an infectious disease specialist and professor of preventive medicine and health policy at Vanderbilt University School of Medicine, Nashville, Tennessee.
Many of the vaccines under study are based on new technologies, and there are no existing vaccines on the market that use those approaches. "If anything, we should be extra cautious," he said. ''We don't have a really good antiviral treatment [for COVID-19], so you run the risk of making someone very sick when you challenge them."
Ruth Macklin, PhD, a bioethicist and distinguished university professor emerita at Albert Einstein College of Medicine, New York City, also opposes the idea, citing ''the severity of the disease, with a certain percentage of fatalities." She, too, said that the lack of a proven treatment to mitigate severe disease is an important barrier to human challenge trials.
Another concern, she said, is the motivation of the volunteers. In an essay for the Hastings Center, she noted that study participants may be high-risk individuals who volunteer because they believe that these first vaccine attempts could prevent them from contracting COVID-19, a belief she referred to as the "prevention misconception."
"We have a well-developed clinical trial process," said Esther Krofah, executive director of Faster Cures, a center of the Milken Institute, which tracks the development of COVID-19 vaccines and treatments. "We feel strongly we should follow that."
There's no shortage of volunteers for traditional trials, she said. "I've asked companies many times, and their resounding answer is, 'We don't have an enrollment challenge.'
"What I am most concerned about right now is building public trust" so that people will want to get the vaccine or vaccines once they are available, Krofah said. Excessive speed may make people nervous and hesitant about how good a vaccine is. "We are moving along quickly through traditional phase 3 clinical trials, and we're already facing a headwind with public trust, given how fast that process is going."
Clinicians Talk
Clinicians may be asked, or have already been asked, by their patients for an opinion on the human challenge trials.
"I think it's perfectly ethical if everything is explained. There is a reasonable expectation that everything is safe, and it is fully voluntary," said Aaron Glatt, MD, who teaches bioethics and is chief of infectious diseases and a hospital epidemiologist at Mount Sinai South Nassau in Oceanside, New York.
If one of his patients asked him about joining such a trial, "I would explain the pros and cons," he said.
Matthew Heinz, MD, a hospitalist in Tucson, Arizona, said that were patients to ask his advice about signing up for the challenge trials, "I would make sure they know what they are signing up for." He would discourage patients with conditions such as severe allergies, autoimmune problems, obesity, type 2 diabetes, or cancer. As for other patients, "I would leave it at their discretion."
"I wouldn't have an issue with patients participating, so long as they understand the danger involved in this kind of trial," said Elena Christofides, MD, FACE, an endocrinologist in Columbus, Ohio. "Death is a real possibility."
Depending on the severity of COVID-19 cases that clinicians have seen, their opinions on whether patients should participate in challenge trials will likely vary, says Litjen (L. J.) Tan, PhD, chief strategy officer at the Immunization Action Coalition. "I think that you will find that clinicians who see the impact of the disease [such as in the ICU] and are very aware this is a tricky virus will say there is no ethical way we can do this."
However, he said, human challenge trials will definitely speed up the race for a vaccine, as well as increase knowledge about the virus itself. "The ultimate question for human challenge trials is going to be one of ethics."
On May 6, the WHO issued key criteria for the ''ethical acceptability of COVID-19 human challenge studies." These studies should meet specific criteria, the WHO says, such as scientific justification; benefits outweighing risk; coordination of programs between researchers, regulators, and others; and review by an independent expert committee.
In mid-June, the WHO's Advisory Group on Human Challenge Studies issued draft guidance for conducting the trials in healthy young adults aged 18 to 25. Among the recommendations are to give the virus intranasally to minimize droplet generation and to set up isolation units to protect volunteers' families from infection.
The US Food and Drug Administration views human challenge trials as a last resort, stating: "If it is no longer possible to demonstrate vaccine effectiveness by way of conducting clinical disease endpoint efficacy studies, the use of a controlled human infection model to obtain evidence to support vaccine efficacy may be considered.""
Who's In?
Morrison said his volunteers are mostly young. "My guess is 20 to 35, and they seem to be well educated." But adults aged 70 years and older have also signed up. He sees common themes for motivation. "People want to make a difference, they want to be proactive and be contributing in the fight against the virus," he said. "They want to protect people they are close to — their elderly parents, their kids."
Currently, the four-person organization has about $700,000 in funding, the bulk of which is from the nonprofit Open Philanthropy. Morrison said he is in ongoing conversations about four potential projects using challenge trials. Prof Adrian Hill of Oxford University's Jenner Institute, which is developing a vaccine, told The Guardian they are hoping to conduct challenge trials by the end of the year.
At a press briefing in May, human challenge trials were deemed a possible option by Pascal Soriot, chief executive of AstraZeneca, which is partnering with the University of Oxford in the United Kingdom to develop a COVID-19 vaccine.
But Paul Stoffels, chief scientific officer at Johnson & Johnson, which is also developing a vaccine, told The New York Times that his company would consider challenge trials only if a proven treatment became available.
One thing that has become clear is that those volunteering for these trials are not doing so for the money. Of those who have volunteered so far, Morrison said, ''it's very obvious they are not doing it for the compensation." However, he said, ''it's important they be treated fairly. At a minimum, they need to be compensated for travel, lost wages."
Money was not mentioned as a motivation by any of the volunteers interviewed. Wilt, the Boston graduate student, said of her decision to volunteer, "I feel pretty helpless with the whole pandemic situation. It just felt right.''
Andrej Tkac of Bratislava, Slovakia, a 21-year-old telephone repair technician who will be heading to college soon, said he signed up in March after thinking about medical trials in general.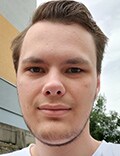 And for Gavriel Kleinwaks, a 23-year-old graduate research assistant at the University of Colorado Boulder, the kicker was learning about how many lives could be saved through faster vaccine development.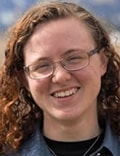 Asked if she had had second thoughts after signing up, she said, "Sure I did. It's scary. But I would say my initial drive still stands. The potential benefits outweigh my fear."
Lipsitch has received honoraria from Merck. William Schaffner was a member of a data safety monitoring board for a staphylococcal vaccine trial by Pfizer.
Caplan, Krofah, Glatt, Heinz, Christofides, Tan, and Macklin have disclosed no relevant financial relationships.
Medscape Medical News © 2020

Cite this: Are Human Challenge Trials for COVID-19 Vaccine Worth the Risk? - Medscape - Aug 07, 2020.