After months of denying the data exist, investigators of the controversial EXCEL trial published an analysis of the universal definition of myocardial infarction that they failed to include in previous journal publications from the study.
The new data show twice the rate of myocardial infarction (MI) in patients undergoing percutaneous coronary intervention (PCI) vs coronary artery bypass grafting (CABG) at 5 years. This finding undermines the trial's original conclusion that the two revascularization procedures had similar clinical outcomes in patients with left main coronary artery disease.
The publication of this MI data also represents a departure from public statements by the researchers who said last December that they "are unable to determine a rate of MI using the universal definition" and the "data is imaginary."
Those comments were in response to our reports for the BBC of a leaked dataset from EXCEL that included adjudicated 3-year universal definition of MI (UDMI) data.
When asked about this, principal investigator Gregg Stone, MD, said: "We don't have troponin data in a large proportion of patients from EXCEL. The UDMI strongly prefers troponin data for its definitions, and it is unclear how to proceed lacking routine collection of troponins." This new analysis "substituted CK-MB data for troponins."
We reached out to James Brophy, MD, PhD, a cardiologist and professor of medicine and epidemiology at McGill University, Montreal, Canada, for comment. He said that "using CK-MB is certainly an acceptable measure for MI, although given how troponin now dominates the landscape it does make contemporary comparisons more difficult."
The revelation is the latest twist in a drawn out and fractious debate about the conduct of the EXCEL trial that we have been covering since late last year.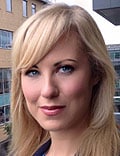 The Abbott-sponsored EXCEL trial, published in the New England Journal of Medicine in 2016 (3-year follow up) and 2019 (5-year follow up), concluded that there "was no significant difference between PCI and CABG" based on a composite endpoint of MI, stroke and death.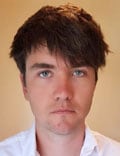 But according to the original study protocol, two different definitions of MI would be measured. The first definition, proposed by Stone, relies solely on a rise in CK-MB. This was later adopted by the Society for Cardiovascular Angiography and Intervention (SCAI) in a paper Stone coauthored.
The other definition was the Third Universal Definition of Myocardial Infarction, which uses a change in biomarkers — preferably troponin or alternatively CK-MB — coupled with clinical signs.
Adjudicated 3-Year Data Leak
Late last year, the BBC received a dataset containing the 3-year follow up of EXCEL — the data underpinning the 2016 article in The New England Journal of Medicine.
Using the SCAI definition, 8% of patients treated with PCI had an MI at 3 years compared with 8.3% of those who underwent CABG.
Even though there were fewer deaths in the CABG group (5.9% vs 8.2%), the primary composite endpoint of death, MI (according to the SCAI definition) or stroke, occurred in a similar number of patients in each treatment group at 3 years. The article concluded that stents were noninferior to CABG in left main disease.
The universal definition of MI was a prespecified secondary endpoint in the Excel protocol, but it was not reported in the 3-year or 5-year papers. The investigators have said that this is because it would be unclear how to proceed lacking routine collection of troponins. But the dataset leaked to the BBC paints a different picture.
The leaked dataset included adjudicated data for the UDMI endpoint. Working with biostatisticians, the BBC calculated a hazard ratio for UDMI of 1.79 (95% CI, 1.25 - 2.57; P =.002) for PCI vs CABG.
Despite the fact that the investigators have now published UDMI data, they originally told us that we had been "fed wrong facts" and the "data is imaginary."
"We could do an analysis substituting CK-MBs for troponins, but its meaning would be uncertain as troponins are much more sensitive," they wrote in an email.
[It's] unlikely that all the missing information would fall in an outcome potentially unfavorable to PCI.
Following the BBC revelations, the NEJM launched an investigation into the EXCEL papers. The outcome of this is published in a series of letters. One of them is written by the principal investigators: Stone, of the Icahn School of Medicine at Mount Sinai, New York City; Joseph Sabik, MD, of the University Hospitals Cleveland Medical Center, Cleveland, Ohio; and Patrick Serruys, MD, PhD, of the National University of Ireland, Galway. Their letter includes a table showing the data for the incidence of UDMI for both PCI and CABG at 5 years.
These 5-year data show over twice as many people in the PCI group experienced MI as those undergoing CABG when the UDMI criteria are used (89 vs 43, or 9.6% vs 4.7%). In contrast, the MI rate in the two groups is similar when the SCAI/protocol definition is used (95 vs 84, or 10.2% for PCI vs 9% for CABG).
The SCAI definition uses the same CK-MB cutoff for periprocedural MI for both procedures, whereas the UDMI uses different cardiac enzyme criteria for PCI- or CABG-related MI since cardiac surgery involves far more manipulation of the heart.
The investigators also published the rate of procedural MIs in their NEJM letter. Using the universal definition, the authors revealed that there were 31 (3.3%) periprocedural MIs in the PCI group compared with 13 (1.4%) in the CABG group. For the protocol definition the numbers were 37 (3.9%) for PCI and 57 (6%) for CABG.
This "large discrepancy" between the two definitions in the number of CABG-related procedural myocardial infarctions –- 57 by the protocol definition vs. 13 by the universal definition — "was mostly due to a lack of confirmatory evidence of myocardial ischemia that is required in the universal definition despite the presence of extensive myonecrosis; this evidence was not available in 36 of 44 patients," they wrote in their letter.
But according to the Excel trial protocol, only an ECG (or other imaging) was required to confirm a CABG-related MI in patients with biomarker elevations indicative of myonecrosis. We asked Stone for clarity: Was evidence of myocardial ischemia looked for and not found or was it not measured? And if it wasn't measured, why not, since this was part of the protocol? He did not reply to these specific questions.
We also asked the NEJM for clarification. A spokesperson said its "questions about the EXCEL trial have been resolved with the publication of these letters. And as for your question about the wording — this is something you would need to bring to the authors."
Cardiologist and epidemiologist Brophy doubts that this prespecified secondary endpoint would be missed or poorly measured.
"I think it is unlikely that all this information is missing," he said, giving three reasons for his skepticism.
"[There was a] delay in reporting results in the NEJM letter when it was undoubtedly always available. [The] overall study quality appears excellent — very, very few patients lost to follow-up. [And it's] unlikely that all the missing information would fall in an outcome potentially unfavorable to PCI," he said.
"According to the protocol, confirmation can be made with as little information as an ECG. Do we really believe these patients didn't have simple follow-up ECGs?" he added.
Critically, however, the EXCEL investigators did not present the 3-year UDMI data — the main scope of the BBC investigation. The person who leaked the 3-year data calculated the composite primary endpoint of the study (stroke, MI, death) using the Universal Definition rather than the SCAI definition and got an HR of 1.40 (95% CI, 1.09 - 1.82; P = .009) in favor of CABG. This has since been replicated by the BBC.
The latest NEJM letter did not include a calculation of the primary composite outcome using the universal definition of MI.
Will the debate be resolved any time soon? Stone confirmed that a "much more comprehensive analysis" of alternative definitions of procedural MI from EXCEL has been completed and is the subject of a separate manuscript that will be published soon.
EXCEL was sponsored by Abbott Vascular. Stone reports receiving consulting fees from Vectorious Medical Technologies and having an equity interest in Cardiac Success and VALFIX. Brophy has disclosed no relevant financial relationships.
Ed Brown is an Executive Producer on Times Radio. He used to be a producer on BBC's flagship current affairs and news programmes, Newsnight and Today. He has a degree in Philosophy, Politics and Economics from Oxford University. You can follow him on Twitter @EdsBrown
Deborah Cohen is health correspondent for the BBC's flagship programme, Newsnight. She was previously investigations editor of The BMJ. She studied Medicine at Manchester University and in France, and was a fellow at the Centre of Evidence-Based Medicine at Oxford University. You can follow her on Twitter @Deb_Cohen
Follow theheart.org | Medscape Cardiology on Twitter
Medscape Medical News © 2020

Cite this: EXCEL Trial Controversy Continues as 'Imaginary' Universal Definition of MI Data Published - Medscape - Jul 29, 2020.