Should Doctors Be Free From Malpractice Lawsuits Stemming From Delayed Treatments as a Result of COVID?
As doctors reopen their practices after several months of a COVID-19-related slowdown, they face a surging demand for long-delayed elective procedures. The return to some semblance of normality should be welcome news, but the American Medical Association (AMA) is eager to protect physicians who are picking up where they left off, according to Bloomberg Law.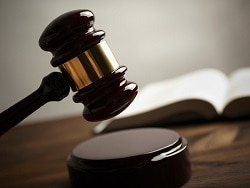 The AMA's reasoning is clear: Since non-emergency surgeries and procedures were placed on hold by a variety of federal, state, and local pandemic-related directives, all states should now grant doctors immunity from claims that might arise as a result of the postponements. In effect, the AMA is asking states — as well as the federal government, in the form of a bipartisan bill now in the US House of Representatives — to shield physicians from consequences only partially under their control.
But not everyone thinks this is a good idea.
"To suggest that medical procedures foregone or delayed, in any specific arena…should be bundled into a nonliability event because we're in a public health event around COVID? That is quite exceptional," says James Hodge, a professor of law at Arizona State University.
Heidi Li Feldman, JD, PhD, a professor at Georgetown University Law Center, agrees: "I think it's shameless. It's not a good look for people responsible for health and welfare to be saying 'and please make sure we're never questioned as to whether we acted carefully enough.' "
Currently, about 37 states offer liability protections to doctors caring for patients during a public health emergency. Of those, 22 states have enacted additional COVID-19-related protections. In at least some cases, those protections are so broadly drafted that they could potentially cover any actions in support of the current emergency, presumably including delayed treatments.
Liability defense experts support the existing protections — and would like to see them expanded even further. Robert Bradner, JD, who lobbies on behalf of a medical malpractice insurer, says it would be unfair and unreasonable to hold a doctor liable for delaying care if the doctor felt that was "the best possible thing to do under the circumstances."
Is the threat facing doctors over delayed care overblown? Some experts think so.
The ordinary common law standard of care (the standard derived from custom and judicial precedent) "is flexible enough to account for special circumstances in which physical and human resources are not available and doctors are doing the best they can," says Michelle Mello, JD, PhD, a professor of law at Stanford Law School and a professor of medicine at Stanford University School of Medicine.
Medscape Business of Medicine © 2020

Cite this: Shield Physicians for Postponed Procedures, AMA Says; More - Medscape - Jul 27, 2020.