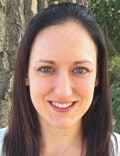 When Brittany Sparks, RDN, CSR, CDN, a private practice dietitian in Denver, Colorado, first started working in a hospital nutrition department over 15 years ago, a patient on dialysis who was vegetarian wasn't allowed to eat vegetarian.
"Almost everything was removed off their plate," she recalled. Fortunately for patients on dialysis, the "meat is mandatory" mantra is being reconsidered.
For decades, the ideal diet for patients on dialysis pivoted around animal protein because of several culminating factors, explained Denis Fouque, MD, PhD, Hospital Edouard Herriot in Lyon, France, a leading expert in renal diets and kidney health.
When a patient undergoes dialysis the filter cannot discriminate between toxins and nutrients needed to sustain life. "Nutrients are lost during the session as well — glucose, vitamins, and amino acids," Fouque told Medscape Medical News.
Dialysis can contribute to protein energy wasting in patients with end-stage renal disease, as can systemic inflammation and undernutrition.
"In the end, patients on dialysis need to eat more protein [than other people] to keep energy needs in balance," he added. In the past, the conventional wisdom was that meat was an excellent source of protein and mandatory for patients on dialysis to survive.
However, a diet rich in red meat generates high levels of the gut-produced chemical trimethylamine N-oxide (TMAO), which has been linked to renal insufficiency. In a study of healthy volunteers, plasma and urine levels of TMAO were three times higher in those fed a diet rich in red meat than those who ate mostly white meat or plant-based proteins.
Because patients on dialysis produce little or no urine, toxins can potentially accumulate in the body, Fouque pointed out.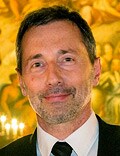 As he and fellow members of the European Renal Nutrition Working Group write in Nature Reviews Nephrology: "Plants are the only dietary source of fiber, which shifts the gut microbiota profile towards increased production of anti-inflammatory compounds and reduced production of uremic toxins."
"We are not saying people should not consume any meat but we are clearly saying that people should reduce meat consumption and increase their consumption of vegetable proteins," Fouque explained to Medscape Medical News.
As plant proteins, such as quinoa, that carry all the essential amino acids found in animal proteins have become more widely available, "there are fewer and fewer reasons to think that meat is the only reference protein," he emphasized.
Shivam Joshi, MD, agreed. Concerns that a plant-based diet will not deliver adequate amounts of protein for patients on dialysis are not well-founded, said the attending nephrologist at the NYU School of Medicine, who is a proponent of the plant-based diet for renal patients. He said the amount of protein patients on dialysis get from a plant-based diet is, in fact, adequate.
In an email to Medscape Medical News, he referenced a study that compared 19 patients on dialysis following a plant-based diet with almost 300 nonvegetarian control dialysis patients. Protein intake was slightly lower in the vegetarians, but they showed no signs of nutritional inadequacy.
Dietary and Serum Potassium Disconnect
The other cornerstone of dietary advice previously pummeled into patients on dialysis was to avoid fruits and vegetables because of the high potassium levels, which put patients on dialysis at risk for hyperkalemia and can lead to fatal arrhythmias. They were also counseled to avoid nuts, seeds, beans, and lentils because these foods contain more than 200 mg of potassium per portion.
Sparks, a dietitian who specializes in diets for patients with chronic kidney disease, pointed out that fruits and vegetables usually demonized (tomatoes, potatoes, and bananas) are not the only foods rich in potassium.
What dietary advice has long failed to address is that animal protein is a major source of potassium as well, she said in an interview with Medscape Medical News. According to an analysis of food frequency questionnaires completed by more than 200 patients on hemodialysis, the top five sources of potassium consumed include beef, chicken, and legumes.
Complicating the potassium story is the considerable doubt that very high levels of dietary potassium translate into high serum potassium levels.
"Firstly, the evidence that dietary potassium actually affects serum levels is very slim," Sparks noted. This is supported by data from the BalanceWise study, leading those researchers to argue that "the practice of advising patients to eliminate so many plant foods from the diet may be harmful and must be evaluated."
Fouque pointed out that there are reasons patients have high serum potassium levels other than diet, including acidosis and the use of ACE inhibitors, "so we shouldn't be equating potassium levels in food and potassium levels in blood."
Fiber also has to be factored into the equation. If patients on dialysis are constipated because of poor fiber intake, "they are resorbing their potassium," Fouque said.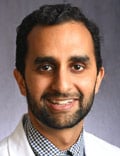 Sparks concurred: "If we aren't providing people with a diet that allows for normal bowel movements, our patients are going to have more issues with constipation and that may eliminate a major route for potassium removal from the body."
Joshi also agreed, adding: "We have to revisit our thinking on restricting potassium foods in dialysis." He tells patients to avoid dried fruit, fruit, or vegetable-based sauces and juices and foods that are extremely high in potassium like molasses and raw beans. "Everything else seems to be okay, assuming patients do not have other risk factor for hyperkalemia like diabetes, medications that raise serum potassium or constipation."
Phosphate Levels in Foods and Additives
Another potentially outdated piece of dietary advice for patients on dialysis is that they limit foods containing high levels of phosphate. (Phosphorus becomes phosphate in the body.) Here, the story again gets complicated because phosphate bioavailability is not the same for plant and animal protein.
As the European Renal Nutrition Working Group noted: "40%-60% of phosphate bound to animal protein is absorbed in the gut [whereas] the absorption of phosphate bound to plant protein is lower at 20%-50%."
"Thus, a second benefit from plant proteins is that much less phosphate is absorbed and this is beneficial for phosphate balance," Fouque told Medscape Medical News.
Another casualty of the advice to restrict phosphate is whole grains. As Sparks writes in an opinion piece, whole grains naturally contain more potassium and phosphorous than refined grains, which is why white rice and refined grain products have long been recommended for patients on dialysis. However, refined grain products can be loaded with both phosphorus and potassium additives.
"Patients are unaware of this and it can be extremely difficult to decipher, given the number of names we have for phosphate additives," she explained.
Phosphate content is also not usually listed on food labels and similar foods can have varying amounts depending on how the food is prepared. Manufacturers of low sodium products, for example, often replace sodium content with potassium chloride to enhance the product's saltiness making these foods a potential covert contributor to a patient's daily potassium quota.
This is not true for whole grain products: patients absorb lower amounts of whatever potassium and phosphate they do contain because at least some will be excreted because of the fiber content. Whole grains are also a rich source of vitamins and minerals and are naturally low in sodium, Sparks noted, and she herself recommends them for patients on dialysis instead of refined grains and white rice.
However, she cautioned that prepackaged and preseasoned whole grain mixes can be very high in sodium and contain both phosphorous additives and potassium-rich ingredients, so patients need to learn how to distinguish wholesome grains from processed grains that are less healthy.
One possible way to reduce phosphate absorption is to use phosphate binders, which bind to phosphate in the gastrointestinal tract, making it unavailable for absorption. These drugs are recommended for patients with high serum phosphorous.
When asked if they could help free up patients' diets, Joshi responded: "Patients really don't like taking phosphate binders and I don't blame them. The pills are large and have to be taken with every meal on top of all the other pills patients are taking." Many patients also have to take multiple phosphate binders with every meal, so the pill burden from phosphate binders alone can be fearsome.
"Plant foods circumvent this issue by having a much lower phosphate bioavailability, so the amount of phosphate being absorbed is likely less than it is with other foods and thus could require fewer phosphate binders, if any," he suggested.
Outdated Guidelines, New Ones Expected Soon
With the change in thinking about diets for patients on dialysis, where can practitioners turn for recommendations on the right approach?
Unfortunately, nutritional guidelines on how to counsel patients with renal disease or those on dialysis are outdated — the last Kidney Disease Improving Global Outcomes (KDIGO) guidelines were released in 2000. This means that anyone who had not kept up with the research over the past 20 years is out of date, Sparks said, which is why there is a lot of conflicting information online.
Updated National Kidney Foundation Kidney Disease Outcomes Quality Initiative (KDOQI) guidelines are expected to be published this Fall. Sparks is involved with the update and knows first-hand that the "push is on" for liberalizing the renal diet and letting patients eat more wholesome fresh foods. This should be welcome news to patients who, according to the BalanceWise survey, described the current hemodialysis diet as "bland and tasteless," "too complicated" to follow, and "hard to keep track of nutrient intake."
"A lot of research has emerged showing that our thinking in some of these areas has been flawed like food restrictions based on potassium and phosphate content," Joshi confirmed.
"I liberalize my patients' diet in the sense that I give them the opportunity to eat some of the healthiest foods on the planet, which they have previously been deprived of eating. And while I don't say they can eat whatever they want — because they can't — it is more about emphasizing the consumption of healthy foods instead of recommending patients eat a ham and cheese sandwich on white bread."
Fouque has reported being a speaker for and receiving travel grants from Fresenius Kabi. Sparks and Joshi have reported no relevant financial relationships.
Pam Harrison has been a freelance medical writer for over 40 years. She currently specializes in oncology and nephrology as her main areas of expertise.
Follow Medscape on Facebook, Twitter, Instagram, and YouTube.
July 27, 2020 — Editor's note: The updated nutritional guidelines that Sparks is involved in are the KDOQI guidelines and not the KDIGO guidelines. An earlier version of this story listed an incorrect title for Shivam Joshi, MD. We have corrected these errors.
Medscape Medical News © 2020 WebMD, LLC

Send comments and news tips to news@medscape.net.
Cite this: Plant-Based Diet Finally on the Menu for Patients on Dialysis - Medscape - Jul 23, 2020.