Medscape asked top experts to weigh in on the most pressing scientific questions about COVID-19. Check back frequently for more COVID-19 Data Dives, and visit Medscape's Coronavirus Resource Center for complete coverage.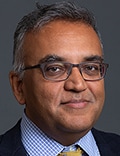 Some folks argue that rising cases of COVID are no big deal because people aren't getting sick and death rates are still falling. So it's all harmless, right?

Actually, no.

A closer look at the data tells a concerning story. Deaths are starting to rise. Exactly as we worried they would.
Before I jump into the data, here's my approach: All data are from the COVID Tracking Project. I look at five states with the highest number of new cases per population. All of the data use a 7-day moving average because daily data are bouncy. And I'm comparing data from today, July 7, 2020, vs from exactly 2 weeks ago (June 23). The numbers are concerning.
Alphabetically, here are the data in these states:
Arizona
Testing up 12%

Cases up 36%

Current hospitalizations up 66%

Daily deaths up 79%
Florida
Testing up 80%

Cases up 162%

Current hospitalizations not available

Daily deaths up 37%
Louisiana
Testing up 15%

Cases up 162%

Current hospitalizations up 50%

Daily deaths up 7%
South Carolina
Testing up 56%

Cases up 65%

Current hospitalizations up 76%

Daily deaths up 62%
Texas
Testing up 41%

Cases up 86%

Current hospitalizations up 140%

Daily deaths up 52%
And what about the next five states? Georgia, Nevada, Mississippi, Alabama, and California all have big increases in hospitalizations. And four out of the five have increased deaths — all but Georgia.
For contrast: New York
Testing down 4%

Cases up 6%

Current hospitalizations down 32%

Daily deaths down 56%
So, what does this all tell us?
First, remember that death is a lagging indicator. Deaths are rising in five of five states with the largest outbreaks, in nine out of the top 10 states!
It's critical to consider the individual state numbers. National mortality numbers appear to be flattening, but that's because states like New York, New Jersey, and Massachusetts are still falling.
Let's stop pretending that cases are rising but it's all harmless. Big increases in hospitalizations were obvious days ago. Now it's rising death tolls in those states. Exactly as the clinical course of COVID would predict. Let's focus on slowing the spread of this serious disease
Ashish K. Jha, MD, MPH, is the K.T. Li Professor of Global Health at the Harvard T.H. Chan School of Public Health and the faculty director of the Harvard Global Health Institute. He is on the front lines of the COVID-19 response, appearing frequently on national television news outlets such as CNN, MSNBC, and Fox, and in written coverage from national newspapers including The New York Times and The Washington Post. Dr Jha is a vocal advocate for increased testing and contact tracing and has written extensively on the subject with articles in The New England Journal of Medicine, Health Affairs, The Atlantic, The Wall Street Journal, and Stat News, among others. In September, Dr Jha will begin work as dean of the Brown University School of Public Health. Follow him on Twitter.
Follow Medscape on Facebook, Twitter, Instagram, and YouTube
Medscape Internal Medicine © 2020 WebMD, LLC

Any views expressed above are the author's own and do not necessarily reflect the views of WebMD or Medscape.
Cite this: COVID-19 Data Dives: Yes, Current COVID Infection Fatality Rates Are a Big Deal - Medscape - Jul 09, 2020.