Editor's note: Find the latest COVID-19 news and guidance in Medscape's Coronavirus Resource Center.
There are at least five dermatologic patterns in patients who are suspected or confirmed of having COVID-19, and the knowledge base continues to evolve, according to Christine Ko, MD.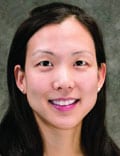 "Things are very fluid," Dr. Ko, professor of dermatology and pathology at Yale University, New Haven, Conn., said during the virtual annual meeting of the American Academy of Dermatology. "New studies are coming out daily. Due to the need for rapid dissemination, a lot of the studies are case reports, but there are some nice case series. Another caveat for the literature is that a lot of these cases were not necessarily confirmed with testing for SARS-CoV-2, but some were."
Dr. Ko framed her remarks largely on a case collection survey of images and clinical data from 375 patients in Spain with suspected or confirmed COVID-19 that was published online April 29, 2020, in the British Journal of Dermatology (doi: 10.1111/bjd.19163). Cutaneous manifestations included early vesicular eruptions mainly on the trunk or limbs (9%), maculopapular (47%) to urticarial lesions (19%) mainly on the trunk, and acral areas of erythema sometimes with vesicles or erosion (perniosis-like) (19%) that seemed to be a later manifestation of COVID-19. Retiform purpura or necrosis (6%) was most concerning in terms of skin disease, with an associated mortality of 10%.
On histology, the early vesicular eruptions are typically marked by dyskeratotic keratinocytes, Dr. Ko said, while urticarial lesions are characterized by a mixed dermal infiltrate; maculopapular lesions were a broad category. "There are some case reports that show spongiotic dermatitis or parakeratosis with a lymphocytic infiltrate," she said. "A caveat to keep in mind is that, although these patients may definitely have COVID-19 and be confirmed to have it by testing, hypersensitivity reactions may be due to the multiple medications they're on."
Patients can develop a spectrum of lesions that are suggestive of vascular damage or occlusion, Dr. Ko continued. Livedoid lesions may remain static and not eventuate into necrosis or purpura but will self-resolve. Purpuric lesions and acral gangrene have been described, and these lesions correspond to vascular occlusion on biopsy.
A later manifestation are the so-called "COVID toes" with a superficial and deep lymphocytic infiltrate, as published June 1, 2020, in JAAD Case Reports (doi: 10.1016/j.jdcr.2020.04.011).
"There are patients in the literature that have slightly different pathology, with lymphocytic inflammation as well as occlusion of vessels," Dr. Ko said. A paper published June 20, 2020, in the British Journal of Dermatology used immunohistochemical staining against the SARS-CoV-2 spike protein, and biopsies of "COVID toes" had positive staining of endothelial cells, supporting the notion that "COVID toes" are a direct manifestation of viral infection (doi: 10.1111/bjd.19327).
"There's a lot that we still don't know, and some patterns are going to be outliers," Dr. Ko concluded. "[As for] determining which skin manifestations are directly from coronavirus infection within the skin, more study is needed and likely time will tell."
Ko reported having no financial disclosures relevant to her talk.
Doug Brunk can be reached at dbrunk@mdedge.com. This article originally appeared on MDedge.
For more news, follow Medscape on Facebook, Twitter, Instagram, and YouTube.
Medscape Medical News © 2020

Cite this: Doug Brunk. Skin Patterns of COVID-19 Vary Widely - Medscape - Jul 01, 2020.