The Goal Is to Reduce Med-Mal Premiums During COVID-19
As the health crisis continues, efforts have been made to lessen the burden of medical malpractice premiums on doctors and other healthcare providers.
Some of these steps have been undertaken voluntarily by privately held professional liability insurance companies, including several of the nation's largest; other reductions and returns have been ordered by state commissioners of insurance, including the commissioner of the nation's most populous state, according to a report last month in Medical Liability Monitor, among other news outlets.
"With the vast majority of Californians still under 'stay at home' orders, the risk of accident and loss remains low for many lines of insurance and their premiums should reflect that," said California Insurance Commissioner Ricardo Lara.
On May 15, Commissioner Lara extended his "previous order requiring insurance companies to return partial insurance premiums to consumers and businesses" amid the ongoing COVID-19 pandemic. The May extension, like the original order that covered March and April, applied to six different lines of insurance, including medical malpractice.
The premium adjustments — which must take place as soon as possible but no later than August 11 — may take several forms: premium credit, reduction, return of premium, or some other appropriate adjustment.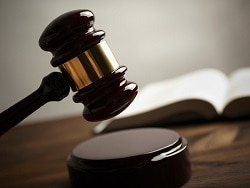 Although the overriding goal of the premium reductions is to ease the financial burden on policy holders, including doctors and other healthcare workers, the regulators have also made clear another rationale for this order — a lower-risk environment for insurers as a result reduced consumer and business activity.
A few other states have followed the Golden State's lead. In New Jersey, for example, the Department of Banking and Insurance has called upon insurance companies that have not done so voluntarily to offer "premium refunds, credits, and reductions in response to [the] Covid-19 pandemic," including adjustments to medical malpractice premiums.
Early on, some insurance carriers acted on their own, including some of the nation's largest professional liability companies. In April, for example, MagMutual, based in Atlanta, announced new premium discounts for certain med-mal policyholders who renew next year.
"This COVID-19 crisis has altered the way our country is delivering healthcare," said Joe Wilson, MD, executive chairman of MagMutual. "And because of these changes, many of our policy owners are seeing fewer patients and doing fewer elective procedures. As a mutual company, we believe our policy owners should not pay the same amount of premium when they are caring for substantially fewer patients."
ProAssurance, a Birmingham, Alabama–based company, has also offered a premium credit for insured physicians whose medical practice has been "adversely impacted" because of the COVID-19–related mandates. (Requests for a premium credit were due June 5.)
And MedPro, a Berkshire Hathaway company, has temporarily postponed due dates for some outstanding premium payments until June 30, 2020. (The action applies to payments due on or after March 13, 2020.)
Nursing Home Disaster Triggers a Class Action
Last month, the sons of a New Jersey nursing home resident who died from COVID-19 sued the facility and related parties on behalf of their deceased father, Joseph Maglioli, and "at least 83-plus" other patients, as a story posted on the website of the New Jersey Herald reports.
In their suit against Andover Subacute and Rehabilitation II and other defendants, including the managers of the facility, plaintiffs Bernard and Dante Maglioli claim that the defendants' conduct was "grossly reckless, willful and wanton in the face of the COVID-19 outbreak and pandemic."
Specifically, say the sons in their 17-page complaint, facility managers failed to take several necessary actions:
They provided masks to nurses but not to others who interacted with patients, including housekeepers, recreation therapists, and nursing assistants;

They failed to take the temperatures of visitors and workers who interacted with patients;

They didn't diagnose patients who may have been at risk for the virus in a timely manner; and

They failed to properly treat residents who became ill.
Joseph Maglioli was 85 when he died on April 9, but his passing wasn't the only COVID-19–related death at the facility. After 17 bodies were discovered in a makeshift morgue, state and federal inspections took place.
Federal surveyors from the Centers for Medicare & Medicaid Services (CMS) completed an inspection on April 21. In its 36-page report, CMS found that Andover Subacute II residents were in "immediate jeopardy" between April 6 and April 20. Regulators imposed a civil penalty on Andover of $220,235. (An Andover spokesperson said CMS lifted the penalty after the facility took remedial steps to address those problems, but a subsequent letter from CMS cited additional problems, resulting in a daily $110 fine that began began April 21.)
The CMS report added to the picture: faulty thermometers to monitor staff temperatures, incomplete temperature logs, potentially at-risk residents rooming with healthy residents, incomplete medical records, and so on.
Early last month, New Jersey Governor Phil Murphy dispatched 24 members of the state National Guard to Andover Subacute II to assist with nonmedical tasks.
The Maglioli class-action suit is moving forward. The attorney for the plaintiffs is eager to examine the facility's medical records, which include comprehensive lists of diagnostic tests and medications, among other things. Such an examination could result in additional defendants being named in the suit.
In other states, however, new reports indicate that plaintiffs attempting to sue nursing homes could have a steeper hill to climb because of protections that had been put in place to protect healthcare providers from liability for care given during the COVID-19 pandemic.
Pneumonia Patient Dies on Hospital's Watch, Suit Claims
An attorney representing the estate of a woman who died while being treated in the emergency department (ED) of a Michigan hospital has filed a malpractice suit against the facility and other parties, a report in the Saginaw and Bay City News, among other news outlets, indicates.
In 2017, Maria G. Handley went to McLaren Port Huron Hospital, in Port Huron, with signs of an infection, including an elevated temperature, low blood pressure, and an accelerated pulse. A chest x-ray indicated that the patient had pneumonia in the upper lobe of her right lung. According to the suit, however, doctors didn't conduct a complete blood count (CBC), which would have likely shown the nature and extent of her infection.
Further complicating the situation was Handley's medical history. In 2006, she was forced to have her spleen removed because of spherocytosis, the hereditary disease that affects the shape of red blood cells and compromises the immune system. Moreover, 6 weeks prior to her ED visit, she had undergone cesarean delivery of her second child, a son. Prior to her discharge, doctors indicated that she had pneumonia.
In its suit against the hospital, a physician, and a physician assistant, the Handley estate claims that in addition to failing to conduct a CBC, those caring for the patient "ignored the signs of Maria's precarious, asplenic condition."
Instead, she was discharged and sent home with an oral antibiotic. After collapsing the following evening in her bathroom, she was returned to the hospital, where doctors found she was in septic shock. Handley was taken via helicopter to Henry Ford Hospital, in Detroit, where she died the next day from complications of pneumonia.
"The result was tragic, yet not unexpected," the attorney representing her estate wrote in his summary of the case. "Maria's compromised immune system was overwhelmed by bacteria leading to septic shock and ultimately her death."
The suit asks for $812,500, which is Michigan's limit for noneconomic damages, plus economic damages of approximately $9.8 million.
McLaren Port Huron Hospital declined to comment on the lawsuit, according to the Saginaw and Bay City News.
Wayne J. Guglielmo, MA, is an independent journalist based in Mahwah, New Jersey.
For more news, follow Medscape on Facebook, Twitter, Instagram, and YouTube.
Medscape Business of Medicine © 2020

Cite this: Insurers and States Move to Lower Malpractice Premiums; More - Medscape - Jun 24, 2020.