Editor's note: Find the latest COVID-19 news and guidance in Medscape's Coronavirus Resource Center.
In mid-April, a man with an opioid use disorder (OUD), who was homeless and infected with the novel coronavirus, showed up in Melissa Weimer's clinic at Yale New Haven Hospital in Connecticut.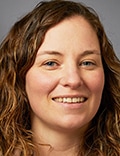 The team members helped the patient find housing in a shelter and set him up with methadone to manage his disorder. But coordinating this care required a herculean effort. The medical team worked with representatives from the hospital and the city through a series of phone and video calls, all while they were responding to the COVID-19 crisis and putting in workdays upward of 12 hours.
"I think people quickly realized that you can't leave out this specific population that absolutely needs care," said Weimer, DO, an addiction medicine specialist who has been working to coordinate care for people with OUD and COVID-19.
"Last I heard, he was doing well," Weimer said.
The pandemic, which hit her city of New Haven hard, added yet another layer of complexity to treating an already challenging disorder. Now, addiction medicine specialists in New Haven, and across the United States, are working harder than ever to help patients who are caught up in the opioid crisis retain their access to treatment in the midst of the pandemic.
Lowering Treatment Barriers
As the pandemic shut down some clinics and limited the capacity of others, OUD patients were at a distinct disadvantage. OUD treatment is built on a system of face-to-face encounters involving regular visits to clinics where patients provide urine samples and physicians administer medication such as methadone or buprenorphine.
OUD patients also often attend group therapy sessions to support their mental health during treatment, but COVID-19 stopped this system cold, shuttering some clinics and confining patients to their homes.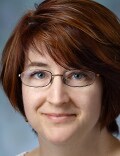 The pandemic places OUD patients at risk for relapse, said Jessica Peirce, PhD, interim director of the Addiction Treatment Services and Center for Addiction and Pregnancy at Johns Hopkins Bayview Medical Campus, in Baltimore, Maryland.
Patients with OUD face the same COVID-19–related stressors as everyone else ― anxiety about the health and safety of friends and loved ones, their own health, job loss, and strained finances. In the setting of addiction, these stressors "set the stage for continued or increased drug use," said Peirce.
In addition, social isolation may cause OUD patients to experience increased anxiety or depression, both of which can make it harder to continue OUD treatment.
These challenges have limited doctors' ability to continue traditional OUD treatment. In response, US lawmakers have eased restrictions on this treatment. As of March 16, the US Department of Justice and the Drug Enforcement Agency (DEA) have allowed doctors to prescribe buprenorphine, a controlled substance for OUD, following video or telephone assessments.
Normally, prescribing these medications requires an in-person evaluation, per the 2008 Ryan Haight Act, but exceptions to this law are permitted during public health emergencies.
Lawmakers have reduced the number of visits OUD patients must make to their opioid treatment program to obtain methadone. The US Substance Abuse and Mental Health Services Administration has temporarily expanded the amount of these medications that patients can take home. Stable patients can receive a 28-day supply of medication; less stable patients can receive a 14-day supply.
Quick Pivot
Physicians have had to pivot quickly. Addiction clinics, which are set up to care for patients in person, created systems that allow them to see patients remotely. Pierce's team members called patients on their personal phones until early May, when they installed webcams.
One physician described how there was a rush in his clinic to figure out how to bill for telephone appointments.
Even when physicians are set up for telehealth, patients may not be. Some patients don't have access to a phone, and if they do, they don't always have enough minutes, an adequte data plan, or an Internet connection capable of supporting a physician visit. In addition, some patients aren't comfortable using the technology.
Still, physicians say that being able to connect virtually has helped some OUD patients continue treatment.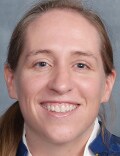 "I've noticed that my no-show rate has gone down," said Emily Brunner, MD, an addiction medicine physician at St. Joseph's Hospital in Saint Paul, Minnesota. Patients might be keeping their appointments more because of the easing of policies. These patients sometimes rely on public transportation or are balancing new jobs on top of their treatment. For those just starting treatment, daily doctor visits are often required. Patients can navigate these obstacles more easily with telemedicine.
New Challenges
During the pandemic, not only has the supply of illicit drugs become more unpredictable, Weimer says, but the drugs are also more likely to be contaminated. The pandemic may be disrupting supply lines of illegal drugs, leading patients with OUD to cut the substances with whatever they can find.
Weimer is aware of two patients who recently overdosed on illicit drugs contaminated with fentanyl. Another patient experienced a psychotic reaction to illicit drugs, which landed her in the hospital.
Continuing to provide OUD prescription meds may help patients recover and prevent them from taking contaminated drugs.
Getting patients into care in the first place has also become a problem. People are hesitant to visit hospitals, where they could contract the coronavirus. For many OUD patients, emergency departments serve as their first connection to care. The pandemic has plugged this pipeline of treatment.
At the Hospital of the University of Pennsylvania's emergency department, visits have dropped 35% to 45% since the pandemic hit, Jeanmarie Perrone, MD, one of the hospital's emergency physicians of addiction medicine, told Medscape Medical News.
"I think there's a huge fear of coming into the emergency department," she said. Other clinics or inpatient units have shut down, such as the one at St. Joseph's Hospital that refers patients to Brunner's clinic.
Addiction physicians are used to the stress of caring for vulnerable patients who often lack resources, but piling on the challenges of the pandemic can take a toll.
Many physicians are working longer hours, and, depending on whether they work at a large, well-resourced, hospital or a small clinic, masks, gloves, and other personal protective equipment may not be available.
"The work we do is already challenging," said Weimer. "Now, adding a pandemic, it's just an extra layer of frustration and work-arounds and creativity and doing what you can on a shoestring."
The work we do is already challenging. Now, adding a pandemic, it's just an extra layer of frustration and workarounds and creativity and doing what you can on a shoestring.
The Upside of COVID-19?
Many physicians believe that despite immediate stressors, the pandemic may have opened the door to positive, long-term changes in the way OUD patients are managed.
Early in the pandemic, when the Unied States rolled out social distancing measures across the country, a young woman with OUD delivered a baby at the University of Pennsylvania hospital. She was afraid to leave the institution without first being given buprenorphine to manage the disorder.
Luckily, Perrone and her team had set up a virtual clinic — a team of emergency physicians who can prescribe OUD medications over the phone. They prescribed the drug, and the woman is now in treatment, working, and checking in with her care provider every week.
"It's a save that never could have happened with that rapidity and success," Perrone said. "We were there by phone, which doesn't really happen even at our best."
Perrone said the pandemic has created a natural experiment that will show the impact of less stringent prescribing regulations. She is trying to capture data that may demonstrate how the easing of restrictions can help more patients receive treatment.
In the United States, physicians who register with the DEA to prescribe controlled substances have to go through additional training in order to receive a waiver that allows them to prescribe buprenorphine. Estimates show that fewer than 10% of US physicians have such a waiver.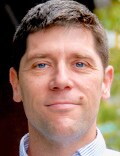 Getting those specialty providers in the same place as the more than 2 million US residents estimated to have OUD is a big challenge, said Caleb Banta-Green, PhD, a research scientist at the Alcohol and Drug Abuse Institute of the University of Washington, in Seattle.
Increasing telehealth and loosening prescribing laws during the pandemic have revealed the merits of lowering barriers to OUD treatment, he said.
"It's not just that we're getting more patients, and it's not just that we're making it easier for patients to have longer prescriptions. I think we're actually getting patients who could never access care before, and that's really exciting," Banta-Green added.
For more Medscape Psychiatry news, join us on Facebook and Twitter.
Medscape Medical News © 2020

Cite this: When Epidemics Collide: COVID-19 Upends Opioid Addiction Treatment - Medscape - Jun 22, 2020.