Medscape asked top experts to weigh in on the most pressing scientific questions about COVID-19. Check back frequently for more COVID-19 Data Dives, and visit Medscape's Coronavirus Resource Center for complete coverage.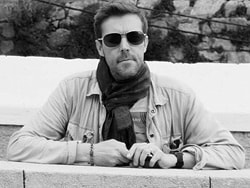 It's good to see the World Health Organization walk back its comment that asymptomatic transmission is rare. It is of the greatest importance for public health to understand that COVID-19 can be transmitted by currently asymptomatic individuals.

A classic paper published in 2004 demonstrated that the amount of presymptomatic transmission directly determines the ease of controlling a disease with a system that monitors symptoms. Diseases like the original SARS or Ebola, in which transmission is tightly linked to disease, can be effectively halted by self-isolation or distancing from people who exhibit symptoms.
Compare that with a virus like HIV which, in the absence of treatment or testing, can go undetected for years while the patient remains infectious. By the time symptoms of immunosuppression have developed, the virus has already transmitted.
Or influenza. While a very different virus, the challenge in controlling flu is that, again, infected individuals can be infectious before they are aware that they are infected.
Work like a preprint from Corey Peak, ScD, an infectious disease epidemiologist, illustrates the relevance to the pandemic. It shows that while contact tracing can be overwhelmed in a growing outbreak, "when resources are prioritized for scalable interventions such as social distancing... active monitoring or individual quarantine of high-risk contacts can contribute synergistically to mitigation efforts." If the amount of presymptomatic transmission is large, then isolating high-risk contacts will have an outsize benefit by stopping them from infecting others before they know that they are sick.
There's also the fact that COVID-19 presents with lots of different symptoms beyond dry cough and fever. Determining whether someone is truly asymptomatic rather than "unusually symptomatic" can be tricky.
This is why I think "unwitting transmission" is a better way of communicating about this issue with the public. It is unarguable that this is a major contributor to the pandemic spread, even if few infections remain wholly without symptoms.
This explains in large part why the pandemic has been so hard to control, and also why interventions that work whether or not a person has symptoms are the effective ones. We're going to see more transmission going forward, so bear it in mind.
William P. Hanage, PhD Bill Hanage is an associate professor at the Center for Communicable Disease Dynamics in the Department of Epidemiology at the Harvard T. H. Chan School of Public Health. He specializes in pathogen evolution. Follow him on Twitter.
Follow Medscape on Facebook, Twitter, Instagram, and YouTube
Medscape Internal Medicine © 2020

Cite this: 'Unwitting Transmission': No One Means to Spread COVID-19 - Medscape - Jun 12, 2020.