Nobody at Michigan State University paid much attention to bioengineer Ramakrishna Mukkamala, PhD, after he received an NIH grant to study pulsed wave technology to better calibrate measures to blood pressure. That changed when he developed a stand-alone blood pressure app that landed him in the Wall Street Journal, and garnered the attention of major tech companies.
A presentation about blood pressure management by 'friendly rival' Josep Solà, PhD, chief technical officer for the Swiss tech start-up Aktiia, includes a black and white slide of the first use of a blood pressure cuff in 1896. His next slide jumps forward 120 years and shows a similar looking cuff, now in color. This is how little blood pressure management has progressed.
Solà, Mukkamala, and others working on cuffless blood pressure measurement are determined to change that. The ultimate goal is to render the sphygmomanometer obsolete, along with the chapters on hypertension in every medical textbook.
Blood pressure measurement appeals to tech developers because of the estimated 13 million US adults who have hypertension and don't know it, and the fact that the latest guidelines emphasize out-of-office measurements. Although there are apps and products on sale claiming to offer cuffless BP, some have been shown to be wildly inaccurate and only one, the Biobeat smartwatch, has FDA clearance. In contrast to the manufacturer of Biobeat, Aktiia and Michigan State have published data on their work.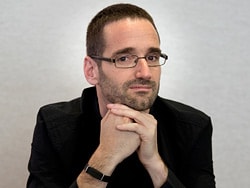 Aktiia developed an investigational bracelet that looks similar to a Fitbit. While it's pitched as cuffless, it will be sold to consumers with a cuff to calibrate before use and monthly thereafter. The wrist-worn device takes intermittent blood pressure readings when the wearer is relaxed using the signal from photoplethysmography (PPG) optical sensors. On the advice of physicians, there is no display face so users aren't constantly checking and fretting about their blood pressure; you have to open an app on your smartphone to check your numbers.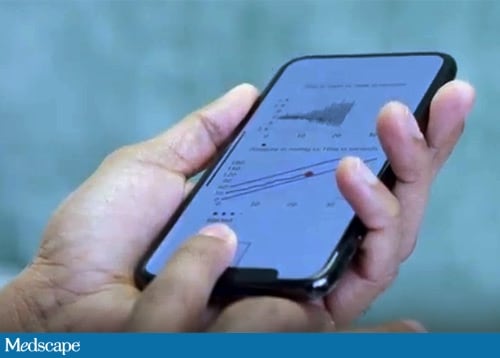 The Michigan State University (MSU) investigational app leverages optical and force sensors — the 3D touch, peek and pop feature — on the iPhone 6S through series X. Once you press your fingers on the phone with sufficient force, an algorithm calculates a reading that is then displayed. "By measuring force, we don't need cuff measurements at all," Mukkamala, now at the University of Pittsburgh, told Medscape.
According to published feasibility data, the systolic and diastolic BP readings are within the error range of finger cuff measurements. Few apps used the 3D touch function and it is not offered on the iPhone XR or 11, but could easily be added back, according to Mukkamala. The team at MSU is also working on an attachment that would work with any smartphone.
FDA Approval of BP Wearables
In 2019, the Biobeat smartwatch and patch were approved for cuffless blood pressure tracking via the FDA 510(k) process, which means they demonstrated substantial equivalency to a legally marketed device. Devices approved this way must meet the bias and precision error limits set by the Association for the Advancement of Medical Instrumentation (AAMI), which allow a mean BP difference of ≤5 mm Hg with a standard deviation of ≤8 mm Hg compared with a reference measurement. Some, including Mukkamala, do not think this standard is stringent enough for a calibrated device.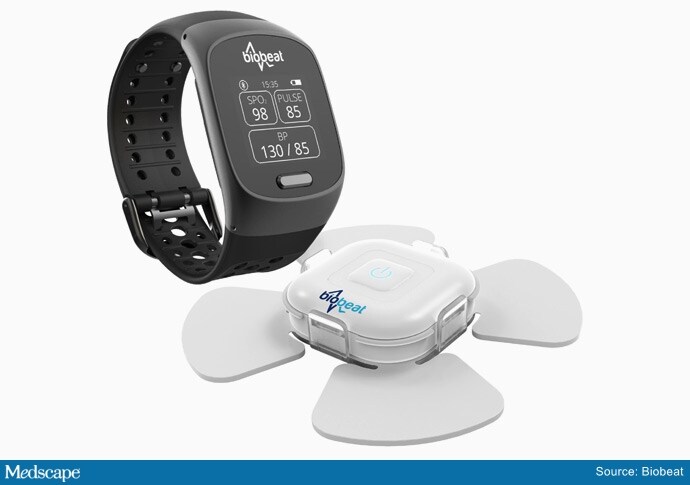 The Biobeat Smartwatch and patch.
According to Biobeat, their smartwatch is not calibrated, but rather "correlated" to certain baseline reference values that need to be re-entered every 3 months. The blood pressure readings are taken automatically and streamed to the cloud, and can be viewed on the user's app screen or a physician's platform to allow remote monitoring. A company spokesman told Medscape that their data comparing the products to gold-standard methods such as the automated oscillometric method are confidential.
They would not disclose a price because their business model is selling an entire project cost of medical monitoring to facilities such as hospitals or nursing homes, making it difficult to "estimate the end cost of a single device."
The Aktiia bracelet is under review by the FDA for 510(k) clearance as a consumer product not intended to diagnose or manage hypertension. Solà has published data showing that the readings met AAMI requirements up to 2 months after the initial calibration and the company plans to release results from a small trial comparing BP measurements from the bracelet to auscultation.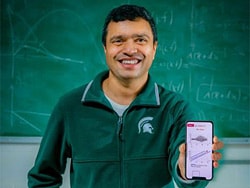 Aktiia does not want to publicly disclose a selling price at this time. Solà predicts that the bracelet could eventually be a game-changer for ambulatory blood pressure monitoring (ABPM), where overnight readings could be taken without the discomfort and disruption of periodic cuff inflations with current systems.
Mukkamala estimates that the MSU app is at least 5 years off and says they are more concerned with getting it right than releasing it quickly.
Accuracy vs Popularity
Inaccuracy hasn't stopped other apps and devices from entering the market. Timothy Plante, MD, from the Larner College of Medicine at the University of Vermont, Burlington, and his team tried to validate a former instant blood pressure app — one that outsold Angry Birds — and found that it was not very accurate. The app still got high ratings from users, particularly those whose inaccurate readings showed normal blood pressure.
"I want this stuff to work," Plante told Medscape, adding that high-quality BP measurements a few times a week would revolutionize screening and management "but we're not doing anyone a favor if we put technology that inaccurately measures blood pressure on the market."
Plante gives credit to Aktiia and MSU for making efforts to "earnestly show that their technology works." The bigger problem for him is the unregulated products already out there: "Go to Amazon and search for 'blood pressure watch'…you start seeing all of these random products with really weird names that claim to measure your blood pressure."
He highlighted a recent study by Dutch and US researchers who tested the accuracy of the Everlast TR10 smartwatch that claims to measure blood pressure without any need for calibration. The device did not correctly measure any of the values that were hypertensive when measured with the standard cuff. The average absolute differences between the Everlast watch and reference measurement were 16.9 mm Hg for systolic blood pressure and 8.3 mm Hg for diastolic BP. The not-so-smartwatch is currently sold through retailers such as Walmart and Amazon. (Medscape reached out to Everlast and its parent company Frasers Group for comment but did not hear back.)
Even for traditional home blood pressure monitors, Plante directs his patients to products that have been independently validated. He follows the recommendation in the AHA Scientific Statement on blood pressure measurement to check for validated devices on the British and Irish Hypertension Society and Dabl Educational Trust websites. He noted that the American Medical Association recently launched a site that lists automated blood pressure monitors that have been validated by a panel of experts.
Because the AAMI validation guidelines were designed for a cuff that takes a single blood pressure measurement, Plante believes that the newer technologies should use the Institute of Electrical and Electronics Engineers (IEEE) proposed validation protocol that specifically addresses cuffless blood pressure devices. It includes validation measurements taken weeks to months after the initial calibration to check time-dependent calibration integrity.
Is Cuffless BP Really Coming Soon?
Start-ups have promised cuffless wrist blood pressure measurement before and failed to deliver. Solà told Medscape that a typical start-up structure does not have much room for science or failures. In contrast, he notes that "Aktiia was founded after 14 years of research and clinical trials and only when the solution was ready."

The Aktiia bracelet and calibration cuff.
David Albert, MD, the developer of the KardiaMobile personal EKG monitor, tweeted skeptically about the MSU research, remarking that he'd seen a lot of such apps come and go. Mukkamala told Medscape that because the app measures both force and PPG, it is fundamentally different than prior apps.
https://twitter.com/DrDave01/status/971578869819076608
Devices measuring blood pressure via PPG optical sensors are primarily differentiated by the quality of the captured signal and the proprietary algorithm used to analyze the data. Given that these sensors are on the Apple Watch and the Fitbit, might it only be a matter of time (and FDA approval) before these devices offer blood pressure measurement? Perhaps it's not surprising that most of the top technology companies have hired cardiologists.
And blood pressure is not the only vital sign of interest. Lots of data can be extracted from the captured signal — the Apple Watch can detect atrial fibrillation, for example.
Blood Pressure at the Click of a Camera?
Cuffless measurement may be just the beginning. Canadian researchers applied machine learning to estimate blood pressure from the facial blood flow signal captured with a smartphone video camera.
Mukkamala wrote an editorial on this study explaining that it works on the same measurement principle as reflectance-mode PPG, used by pulse oximeters, except that it uses ambient light rather than a dedicated light source.
For those worried that Big Brother could track your blood pressure, he pointed out that a controlled setting is needed to extract meaningful video PPG waveforms. Head and phone movement, bad light, cold temperature, and dark skin are just some of the factors that can make it virtually impossible.
While blood pressure at the click of a camera may not be coming soon, clinicians can expect more information on their patients' blood pressure levels from apps and wearables. Biobeat smartwatch wearers can share data with clinicians via the app and users of the Aktiia bracelet will be able to generate a standard ABPM report.
Even if devices are not FDA approved to monitor patients with high blood pressure, that may not stop patients using them for this purpose. Approximately 10% of reviews for the inaccurate BP app that Plante investigated were related to medical use, and included a heart transplant patient and someone on dialysis. One of the few 4-star reviews of the Everlast smartwatch described it as "perfect for my chronic high blood pressure."
The 2019 AHA Scientific Statement on Home BP Measurement, published before the Biobeat smartwatch approval, concluded that "Although current noninvasive techniques for cuffless BP monitoring have demonstrated substantial advances, the lack of accuracy and calibration issues limit their current utility," suggesting that Scipione Riva-Rocci's 19th-century invention will not be consigned to obsolescence just yet. Notably, the AHA and American Medical Association are already collaborating on a new policy statement on home blood pressure monitoring.
Tricia Ward is an executive editor at Medscape who primarily covers cardiology and nephrology. She is based in New York City. Follow her on Twitter @_triciaward.
For more from theheart.org | Medscape Cardiology, join us on Twitter and Facebook
Medscape Medical News © 2020

Cite this: Will Cuffless Blood Pressure Measurement Make the Sphygmomanometer Obsolete? - Medscape - Jun 08, 2020.