D-cycloserine (DCS), an antibiotic that has traditionally been used to treat tuberculosis, appears to augment exposure therapy (ET) for social anxiety disorder (SAD) regardless of whether it's administered before or after a session, new research suggests.
Results of the double-blind, placebo-controlled, randomized trial show that treatment with the partial agonist at the N-methyl-D-aspartate (NMDA) receptor administered pre- or post-session was associated with greater symptom improvement compared with placebo.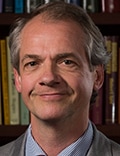 In light of these new findings, lead investigator Stefan G. Hofmann, PhD, professor of psychology, Department of Psychological and Brain Sciences, Boston University, Massachusetts, said he would encourage psychiatrists treating patients with SAD to "look into the utility" of DCS in patients undergoing ET.
Clinicians "don't need to worry about giving it before or after" a session, even if they're concerned about the quality of the exposure, he told Medscape Medical News. The goal, said Hofmann, is to treat social anxiety "more quickly and in a less painful way."
The study was published online today in JAMA Network Open.
Common Disorder
Anxiety disorders are the most common psychiatric conditions after depression and substance use disorders, affecting about 6.8% of the US population.
The most common treatment for SAD is selective serotonin reuptake inhibitors (SSRIs) particularly paroxetine, which is sometimes combined with ET.
A type of cognitive behavioral therapy (CBT), ET involves repeated exposure to a fearful situation with the aim of "unlearning" the fear response. The process, said Hofmann, involves "restructuring" the brain to create "a new form of learning."
DCS is not an antianxiety agent; it acts on the glutamatergic system involved in cell-to-cell signalling. "Glutamate is a very important neurotransmitter that is involved in learning," said Hofmann.
In high doses, DCS is used to treat tuberculosis, but for SAD, much lower doses (5 mg) are used.
While previous evidence suggests the drug enhances ET effects if given before a session, it's "critical" to understand whether DCS is also effective if administered after ET, said Hofmann.
It's also important to determine if "tailored" drug administration — administering it only when there's a "good" response to ET and reducing fear — boosts the therapeutic response.
The trial included 152 adults with SAD at three US sites. Participants had a mean age of 29.2 years and 55.2% were men.
Participants were randomly assigned in a double-blind fashion to one of four groups. These were:
Tailored: Participants received placebo before the session and either DCS after a successful session or placebo after an unsuccessful session

Pre-session: DCS before the session and placebo after

Post-session: Placebo before the session and DCS after

Placebo: Placebo before and after the session
The groups were balanced in terms of demographics and social anxiety severity.
To determine which study pill to administer to subjects in the "tailored" group, they completed a 0-100 fear rating scale, with 0 as no fear and 100 as very severe fear. Success was defined as a "clear reduction" to about 40 or less, said Hofmann.
Participants underwent five sessions. During the first session, clinicians provided education on SAD and the rationale for ET. Sessions 2 through 5 focused on practicing public speaking where each participant delivered a speech to the group.
The idea is to evoke "peak fear" in participants and reduce "harm expectancy" where patients are convinced that something bad will happen because of the exposure.
Participants rated their distress at various points during exposure sessions.
The primary outcome was social anxiety symptom severity measured by the 24-item Liebowitz Social Anxiety Scale (LSAS) and the Social Phobic Disorders-Severity Form (SPD-S).
Participants were assessed at baseline, weekly during the intervention, and again at the 1 week, 1 month, and 3 months.
Compared with placebo, pre-session and post-session administration of DCS was associated with greater symptom improvement and lower symptom severity at 3 months.
The mean LSAS score for placebo was 65.07 vs 47.58 and 49.44 for pre-session and post-session, respectively. On the SPD-S, mean scores dropped from 4.37 for placebo to 3.21 pre-session and 3.50 post-session.
The results replicate earlier research showing that adding DCS to exposure therapy pretreatment "speeds things up," said Hofmann. However, they also show that the drug augmented the effect of ET when administered post-session, which is a "novel finding" he said.
There were no differences between pre-session and post-session conditions.
The tailored condition had no advantage over placebo. "It didn't matter if we gave DCS in the sessions we thought went well vs those we thought did not go well," said Hofmann. These new results, he added, are "clinically meaningful."
The drug had "virtually" no adverse effects, said Hofmann.
Hofmann said he believes SAD patients who receive DCS plus ET do better long-term than those on SSRIs, although he noted that there's been no head-to-head comparison.
He also said that in this patient population, an SSRI plus exposure is no better than an SSRI alone or exposure alone.
Not Practice-Changing…Yet
Commenting for Medscape Medical News, psychiatrist Mary E. (Beth) Salcedo, MD, medical director of the Ross Center for Anxiety and Related Disorders in Washington, DC, said the study offers some guidance for those using DCS.
However, while the results provide useful evidence on the drug's use, it's not enough to change practice, said Salcedo, who was not involved with the study.
As it stands, DCS is not used on a regular basis for anxiety disorders, even at her center, which has both prescribers and therapists under one roof, a situation that might encourage CBT and drug therapy.
"But if this study were replicated in larger numbers of patients, and there were more data behind it, I would certainly consider this drug," said Salcedo.
"I just don't feel like I have the quantity of good hard evidence that I would need yet."
This study was funded by the National Institute of Mental Health (NIMH). Hofmann reported receiving grants from the NIMH and the James McDonnell Foundation, an Alexander von Humboldt Research Award, and personal fees from Springer/Nature, Association for Psychological Science, John Wiley & Son, Palo Alto Health Science, and SilverCloud Health. Salcedo has disclosed no relevant financial relationships.
JAMA Network Open. Published online June 4, 2020. Full text
For more Medscape Psychiatry news, join us on Facebook and Twitter
Medscape Medical News © 2020

Cite this: D-Cycloserine for Social Anxiety:Does Timing Matter? - Medscape - Jun 04, 2020.