Ending the common, but unsanctioned, practice of long-term anticholinergic use to head off extrapyramidal symptoms (EPS) associated with antipsychotic medications in patients with serious mental illness (SMI) is feasible, safe, and improves quality of life in this population, new research suggests.
Investigators at the University of Pittsburgh also found tapering these medications, with the end goal of complete deprescribing, significantly improved anticholinergic side effects as well as memory.
Long-term prescribing of anticholinergic medications for the treatment of antipsychotic-related EPS is not recommended but is still very prevalent, lead investigator Jessica M. Gannon, MD, of the University of Pittsburgh School of Medicine in Pennsylvania, told Medscape Medical News.
The findings were presented at the American Society of Clinical Psychopharmacology (ASCP) 2020 Virtual Conference.
Long-term Use Not Recommended
Anticholinergic medications are prescribed in patients who develop EPS after initiation of antipsychotic medication, a management strategy that is recommended by the World Health Organization (WHO), said Gannon.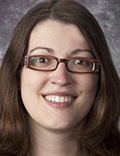 However, the WHO does not sanction long-term use, she added. Nevertheless, Gannon noted that in addition to prescribing anticholinergics for EPS and continuing them long-term, many physicians prescribe anticholinergics "prophylactically" in an effort to try to prevent common side effects.
The result is that "a lot of people end up on these meds long term who really shouldn't be," said Gannon.
Anticholinergic side effects include memory impairment, dry mouth, constipation, blurred vision, urinary retention, and tachycardia, all of which can seriously affect quality of life, Gannon noted
In addition, as previously reported by Medscape Medical News, anticholinergics have been associated with an increased risk of dementia.
In an effort to determine whether it was safe and feasible to deprescribe anticholinergics in SMI patients who used these medications chronically, the investigators conduced two sequential quality improvement projects in the setting of a large outpatient clinic.
The first, which was the pilot, included 61 SMI patients who were receiving the anticholinergic benztropine for 6 months or longer. The second study included 51 patients, 46 of whom were receiving benztropine, and the remaining five receiving trihexyphenidyl, another anticholinergic.
Most patients were also receiving one second-generation antipsychotic medication, and all were clinically stable. The 14 physicians working in the clinic received education about deprescribing and worked closely with the clinic's pharmacists. Participants were also offered consultations with the clinic's pharmacists.
Where clinically appropriate, anticholinergics were tapered or discontinued over a period of 1 to 6 months, with follow-up assessments with the clinic's pharmacists in the interim.
In both projects pharmacy consults consisted of comprehensive medication reviews and assessment of anticholinergic side effects using the Anticholinergic Cognitive Burden Scale (ACB), the Pittsburgh Anticholinergic Scale Score (PASS), and the Memory Impairment Scale (MIS).
The taper was slow, Gannon noted. "We wanted to go down very slowly on these medications because if you go off too fast, you can actually precipitate the extrapyramidal symptoms. If you go down slowly, you reduce the risk of that happening.
"We really paced ourselves, so the patients were confident, they felt they were doing ok, and they could consult with the pharmacist as often as they needed to. With all of that support and monitoring, even patients who were somewhat reluctant could actually engage successfully in deprescribing," Gannon said.
Overall, more than 75% of patients were able to taper or discontinue anticholinergic medications, which was associated with and showed decreased anticholinergic burden scale scores of about 30%.
Successful tapering was associated with significant improvements in anticholinergic side effects, memory impairment, and quality of life.
Practical Solution to a Common Problem
Commenting on the study for Medscape Medical News, Erika Saunders, MD, professor and chair of the Department of Psychiatry and Behavioral Health at Penn State Milton Hershey Medical Center, Hershey, Pennsylvania, said the investigators should be praised for trying to find a practical solution to a "common clinical problem."
"They found that medications could be decreased without harm to patients, improving side effects and reducing overall medication burden and quality of life," said Saunders, who was not involved with the study.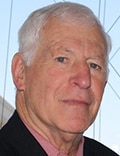 Also commenting, Ira D. Glick, MD, professor emeritus of psychiatry and behavioral sciences, Stanford University, California, said the research was "well done and straightforward" and said he agreed with the investigators' recommendation that, when possible, anticholinergics should be tapered.
"I agree with what they are recommending," said Glick, who was not associated with the current research. "This work is well done and straightforward."
Gannon, Saunders, and Glick have disclosed no relevant financial relationships.
American Society of Clinical Psychopharmacology (ASCP) 2020 Virtual Conference: Abstract 3002250. Presented May 29, 2020.
For more Medscape Psychiatry news, join us on Facebook and Twitter
Medscape Medical News © 2020

Cite this: Ending Long-term Anticholinergic Use:It Can Be Done - Medscape - Jun 03, 2020.