A nutritional intervention with a focus on fatty acids appears to reduce mood swings in patients with bipolar disorder (BD) when used as an adjunct to pharmacotherapy, early research suggests.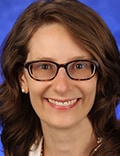 In a single-center study, patients with BD who received a diet consisting of high omega-3 plus low omega-6 fatty acids (H3-L6), in addition to usual care, showed significant reductions in mood variability, irritability, and pain compared with their counterparts who received a diet with usual levels of omega-3 and omega-6 fatty acids commonly consumed in regular US diets.
"Our findings need replication and validation in other studies," study co-investigator Erika Saunders, MD, professor and chair of the Department of Psychiatry and Behavioral Health at Penn State College of Medicine, Hershey, told Medscape Medical News.
"While we got really exciting findings, it's far from confirmatory or the last word on the subject. The fatty acids do two broad things. They incorporate into the membranes of neurons in the brain and they also create signaling molecules throughout the brain and the body that interact with the immune system and the inflammatory system. And we suspect that it is through those mechanisms that this composition of fatty acids is having an effect on mood stability, but lots more work needs to be done to figure that out," Saunders added.
The findings were presented at the American Society of Clinical Psychopharmacology (ASCP) 2020 Virtual Conference.
Fewer Mood Swings
Many patients with BD do not achieve complete mood stability with medication, making the need for additional treatments imperative, she added.
"We were interested in looking at treatments that improved mood stability in bipolar disorder that are well-tolerated by patients and that can be added to pharmacological treatments. We studied this particular nutritional intervention because biologically it does some of the same things that effective medications for bipolar disorder do and it has been investigated as an effective treatment for conditions like migraine headaches, which has a lot of overlap and comorbidity with bipolar disorder."
The researchers randomized 41 patients with BD to receive the nutritional intervention of high omega-3 plus low omega-6 (H3-L6) and 41 patients with BD to receive a control diet of usual US levels of omega-3 and omega-6 fatty acids.
The patients ranged in age from 20 to 75 years (mean age, 43.5 +/- 13.9 years) and 83% were women. They had similar mean levels of mood symptoms and pain.
All patients received group-specific study foods and oils, as well as intensive dietary counseling from a dietician, access to a website with recipes, and guidance for eating in restaurants. All participants were blinded to the composition of the food that they were eating.
Both the interventional diet and the control diet were tailored for the purposes of the study, noted co-investigator Sarah Shahriar, BS, Penn State College of Medicine.
"The interventional group had more fatty fish such as salmon and tuna, while the control group had more white fish and fish with less fatty acid content. The interventional group also received a different type of cooking oil, which was a blend of olive and macadamia nut oil, which was specially formulated by a research nutritional service at the University of North Carolina (UNC)," Shahriar told Medscape Medical News.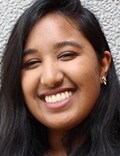 "They also decreased their red meat consumption and received specially formulated snack foods, which were specifically prepared by UNC's research nutritional service. It is important to point out that these diets were for a very specific purpose. We are not saying in any way shape or form that this particular nutritional intervention is good in general," she added.
After 12 weeks, significant reductions were seen in mood variability, energy, irritability, and pain in the H3-L6 group (P < .001). The only symptom that was significantly lowered in the control group was impulsive thoughts (P = .004).
"The best message for doctors to tell their patients at this point is one of general nutritional health and the importance of nutrition in overall body and brain health, and that that can be a very important component of mood," Saunders said.
Diet Matters
"Highly unsaturated fatty acids are important components of neuronal cell membranes and in cell signaling," Jessica M. Gannon, MD, University of Pittsburgh School of Medicine, Pennsylvania, who was not part of the study, told Medscape Medical News.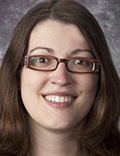 "Omega-6 fatty acids are precursors to pro-inflammatory compounds. Omega-3 fatty acids eicosapentaenoic acid (EPA) and docosahexaenoic acid (DHA) are thought to be competitive inhibitors of omega-6 and thought to have anti-inflammatory effects. Supplementation with omega-3 has been explored in cardiovascular disease, diabetes, and in rheumatologic disorders as well as in a host of psychiatric disorders, including bipolar disorders, where a possible treatment effect has been suggested," Gannon said.
Dietary interventions targeting not only increasing omega-3 but also decreasing consumption of omega-6 rich foods could be both effective and attractive to patients invested in a healthy lifestyle for promotion of mental health, especially when they are not optimally controlled by prescribed medications, she added.
"This study suggests that such an intervention could prove beneficial, although significant patient support may be necessary to assure adherence to the diet. Patient mood monitoring through a patient's own personal electronic devices may also enhance buy-in. I would agree that future studies would be worth pursuing," Gannon said.
The investigators and Gannon have reported no relevant financial relationships.
American Society of Clinical Psychopharmacology (ASCP) 2020. Abstract 3002415. Presented May 29, 2020.
For more Medscape Psychiatry news, join us on Facebook and Twitter.
Medscape Medical News © 2020 WebMD, LLC

Send comments and news tips to news@medscape.net.
Cite this: Dietary Intervention Cuts Mood Swings, Other Bipolar Symptoms - Medscape - Jun 01, 2020.