Medscape recently released its Physician Assistant Compensation Report 2020. The data, collected before the COVID-19 pandemic, which has dramatically altered business as usual for many PAs, confirm certain professional trends that predate current events.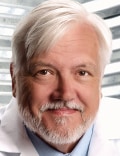 In 2019, full-time PAs earned an average of $118,000 with a median of $116,000. PAs over the age of 45 earned about 10% more than younger PAs. It is not surprising that only about 25% of PAs are working in primary care. The other 75% have transitioned to more procedure-based specialties such as emergency medicine (15%), surgery (10%), and orthopedics (8%).
Likewise, it is not surprising that most PAs are employed by medical groups (53%) or hospital-based systems (39%), much like their physician counterparts. The vast majority (80%) of the PA workforce is located in urban and suburban practices. A follow-up study will be essential to describe post-pandemic employment trends.
Post-pandemic Predictions
One cannot talk about the future of PAs without speculating on what the current pandemic will do to the profession. Furloughs, layoffs, and reductions in pay and benefits have affected providers across the spectrum–including PAs–who are not directly involved in the pandemic front lines.
COVID-19 has incited cataclysmic fear for many Americans, including healthcare workers. Alongside their colleagues in medicine and nursing, PAs have stepped up to the plate. More than 20 states, through executive orders, have temporarily reduced troublesome barriers to PA practice, changing rules that govern supervisory restrictions, temporary licensure, and interstate practice. As a result, many PAs have moved into emergency departments, ICUs, and other hospital settings to help out in the pandemic front lines.
The PA profession as we know it will not be the same when this pandemic is over. There will be many opportunities—telehealth, for example—for PAs to jump into the fray, if we are willing. Nor will PA education be the same as before COVID-19. Clinical skills and socialization aside, we will learn through hybrid systems and simulation much more than we did in the past (assuming that our accrediting bodies will allow it).
We realize the vital importance of our PA workforce in emergency medicine, critical care, and other specialty areas. Unfortunately, however, we are losing PA participation in primary care and rural practice. We have to decide what to do about that. It will also be crucial for the profession to make sure that governors and legislators don't forget PAs' contributions over the past 6 months.
What Our Future Depends On
There is no arguing that healthcare is changing, and PAs must be able to evolve with it. On the plus side, employment of PAs is projected to grow 31% between now and 2028, much faster than the average for all occupations. But for the PA profession to be successful in the next decade, PAs, through their professional associations and regulators, will need to accomplish four objectives:
Practice to the full extent of their education and experience. To do this, each state will need to permanently reduce statutory barriers to practice (such as archaic supervision requirements) and create a separate majority PA state regulatory board (just as nurses have). This will optimize PA practice to align us with other providers in similar settings of care, thus strengthening the healthcare team. Organized medicine (such as the AMA) opposes these moves, arguing that PA education is insufficient for safe unsupervised practice.

Achieve higher levels of PA education through voluntary post-professional doctoral programs, enhancing the ability to practice as well as ensuring PAs' place at academic and management tables. The PA profession has lagged behind its nurse practitioner colleagues as well as other health professions in the adoption of a discipline-specific doctoral-level degree.

Be eligible for direct reimbursement by all third-party insurers.

Propagate effective workforce planning and policymaking through better data collection and information infrastructure. With patient safety and preventive medicine as primary strategic goals, clinician-led interprofessional teams focus on multiple metrics during patient visits. For the future to be successful, all clinicians need to be members of an integrated network and held accountable to quality and safety data to verify that they are meeting standards of care and meaningful use of the health information system and resources. We need to create essential processes that result in the elimination of adverse events, including infections, postoperative complications, and medication errors.
As a profession, we need to take care of our internal politics and policies. We need to address disparities in earnings and workforce diversity within the profession. Although the male dominance of the 1970s gave way to a female majority in the 2000s, female PA wages (both annual salaries and hourly rates of pay) still seem to lag behind those of their male counterparts. We also have an uphill battle in addressing the lack of racial and ethnic diversity in the profession.
The PA profession, in concert with physicians and nurse practitioners, should play a fundamental role in our country's healthcare transformation as we recover from the COVID-19 pandemic. The power to improve the current regulatory, business, and organizational conditions, however—including those aspects that have a direct impact on PA practice—does not rest solely with us. Government, businesses, healthcare organizations, professional associations, regulators, and the insurance industry all play a role. Working together, these many different parties can help ensure that the healthcare system provides seamless, affordable, quality care—accessible to all—that leads to improved health outcomes.
Effective team-based care is not easy. It requires time, energy, effort, and commitment. In particular, the physician-PA team must have shared priorities, frequent and effective communication, physician accessibility and approachability, consistency in the delivery of patient care, and mutual trust and respect. Working effectively in a team approach to patient care has never been as important as it will be when the expected surge of patients back into outpatient medical offices occurs as lockdown mandates are lifted.
To quote a dear friend and my first clinical preceptor, more than 44 years ago, "Don't forget—it is all about the patient."
Follow Medscape on Facebook, Twitter, Instagram, and YouTube
Medscape Internal Medicine © 2020 WebMD, LLC

Any views expressed above are the author's own and do not necessarily reflect the views of WebMD or Medscape.
Cite this: What Does the Post-COVID Future Hold for PAs? - Medscape - Jun 04, 2020.