The growing popularity using anesthetic nitrous oxide recreationally is linked to an upsurge in young people presenting to the hospital with neurologic complaints.
In a case series, investigators at Zuyderland Medisch Centrum, Heerlen, the Netherlands, report an increase in young patients presenting with polyneuropathy or subacute spinal cord degeneration — common side effects of nitrous oxide.
"Due to increased recreational use of laughing gas, more patients with neurological complaints have been presenting at our hospital, especially those of a younger age," the investigators, led by Anne Bruijnes, a neurology resident, note.
The research was presented at the Congress of the European Academy of Neurology (EAN) 2020, which transitioned to a virtual/online meeting because of the COVID-19 pandemic.
Most Popular After Cannabis, Ecstasy
Nitrous oxide was discovered in 1766, but wasn't used as an anesthetic until the 19th century. Today, it's used in dentistry and during maternal labor, mostly in combination with oxygen.
It's also a "very cheap" recreational drug that's easy to obtain, said Bruijnes. "You can buy it in shops and fill a balloon with it and inhale it through the balloon. You can even buy balloons already filled with the gas," she said.
In recent years, recreational use of laughing gas has grown in popularity, especially among individuals aged 15 to 35 years. "In the Netherlands, it's the most popular drug after cannabis and ecstasy," said Bruijnes.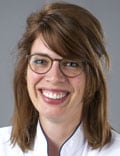 Inhaling the gas interferes with vitamin B12 metabolism. B12 deficiency can lead to long-term effects such as subacute degeneration of the spinal cord and polyneuropathy. "Some patients can experience a numb feeling or weakness in both hands and feet," said Bruijnes.
The investigators conducted a retrospective analysis of patients under age 35 years with polyneuropathy, cervical myelopathy, or vitamin B12 deficiency, presenting to an outpatient clinic and emergency department from 2017 to 2019.
Bruijnes presented data on 13 cases of neurologic symptoms in patients who used nitrous oxide recreationally. In some cases patients inhaled in excess of 100 balloons in an evening. Of these cases, nine occurred in 2019 and the majority of individuals were in their early 20s.
The most common diagnosis was peripheral neuropathy. Six patients were diagnosed with axonal polyneuropathy using electromyography (EMG).
Some patients showed T2-hyperintensities of the cervical dorsal columns on MRI, indicating subacute spinal cord degeneration.
There was no correlation between clinical presentation and the cumulative amount of nitrous oxide used.
All patients received vitamin B12 supplementation and were advised to stop using the gas. Most fully recovered, although some were referred to a specialist for further treatment.
The good news is "with vitamin B12 supplementation and complete cessation of laughing gas, symptoms may fully disappear," said Bruijnes.
The true number of patients who use nitrous oxide recreationally is difficult to pinpoint as many don't seek medical attention, said Bruijnes. She added that many patients don't view the gas as a drug and so may not be fully aware of its negative outcomes.
Stimulant Use in Med Students
Other recreational drugs that appear to be gaining in popularity are psychostimulants.
A study in medical students from researchers at Demiroglu Bilim University, Istanbul, Turkey, which was also presented at the meeting, showed stimulant use increases during the course of medical education.
Medical education is one of the most highly competitive fields of study. As a result, many misuse stimulants in order to enhance their focus and endurance.
To determine the frequency and side effects of stimulant use in this population, researchers used an online survey during the 2019–2020 academic year at a single university.
Students completed a questionnaire anonymously to ensure more reliable results reduce fears of stigmatization, said study investigator and neurology intern Suna Ertuğrul.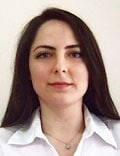 Of the 326 students who completed the survey, 32 had a diagnosis of attention deficit hyperactivity disorder (ADHD) and were excluded. In addition to the study group of 201 fourth-, fifth-, and sixth-year medical students, there was a control group of 102 first-year students.
Six students in the control group and 28 in the study group reported illicit use of stimulants. Use was higher in the study group, but this did not reach statistical significance (P = .062).
In the study group, 64% used methylphenidate, 14% modafinil, and 21% used both.
About 39% of participants were men, but there was no statistically significant difference in stimulant use by gender.
More than half of respondents (52%) reported stimulant use before an important exam; 21% during daily study; 12% when they had a little time to study; and 12% when they felt tired.
About 75% of the students reported side effects, including tachycardia, hyperalertness, insomnia, and agitation.
Some 79% believed the stimulant improved their performance. However, there was no significant difference in grade point averages between stimulant users and nonusers (P = .200), or between the control group and study group (P = .134).
The researchers also examined how students became aware of stimulants. About 44% learned from friends, 41% from doctors, 6% during class lectures, 3% from the media/Internet, and 6% from both friends and doctors.
As for where the students obtained the drugs, 59% accessed them from doctors, 23% from friends, 12% from a pharmacy without a prescription, and 6% from both family and doctors.
"We advocate for more research in this area to expose the extent of the problem and begin to explore potential solutions for study habits and lifestyle choices," Ertuğrul told the press briefing.
The investigators have disclosed no relevant financial relationships.
Congress of the European Academy of Neurology (EAN) 2020: Abstract #1636, Abstract #2226. Presented May 24, 2020.
For more Medscape Neurology news, join us on Facebook and Twitter
Medscape Medical News © 2020

Cite this: No Laughing Matter: Illicit Use of Nitrous Oxide, Stimulants on the Rise? - Medscape - May 27, 2020.