The coronavirus lockdown may help break the chain of sexually transmitted infections (STIs), experts say.
The National Survey of Sexual Attitudes and Lifestyles (NATSAL) are among the largest surveys of sexual behaviour in the world, with each survey taking 2 years to complete. Natsal has taken place every 10 years since 1990. Natsal 3 tells us that in 2012, men on average, had almost 12 sexual opposite-sex partners in a lifetime and women almost eight, with an average of three occasions of sex in a month. Natsal 4 began in May this year, so it will be very interesting indeed to see how COVID-19 has impacted upon our sexual behaviour.
The Coronavirus cloud may have a silver lining after all. The Coronavirus pandemic resulting in worldwide lockdown and strict social distancing regulations has meant the movement and liberty of all citizens has been dramatically curtailed. So has the opportunity for sexual contact between people. As it turns out this may not be a bad thing. In fact, it has been described by Dr John McSorley, president of the British Association for Sexual Health and HIV (BASHH), in a Sky News interview, as offering "an unusual, once-in-a-lifetime opportunity to break the chain of infection of STIs".
Sexually Transmitted Infections
Sexually transmitted infections (STIs) are on the rise in all four nations of the UK. In England in 2018, there were 447,694 diagnoses of sexually transmitted infections a 5% increase since 2017. The latest sexually transmitted infections (STI) annual report from Public Health Wales shows an increase in the number of STIs diagnosed in Wales, with a total of 12,852 diagnoses in 2017. In Scotland diagnoses of all STIs continue to rise and Northern Ireland saw 6086 new STI diagnoses made during 2018, an increase of 6% compared with 2017 (5726). Globally, more than 1 million curable sexually transmitted infections (STIs) occur each day.
These figures don't tell us about the amount of sex people are having but they do tell us about the increased amount of unprotected sex that's happening. Having unprotected sex puts people at risk not only of contracting curable STIs (syphilis, gonorrhoea, chlamydia and trichomoniasis) but also incurable infections (hepatitis B, herpes simplex virus (HSV/herpes), HIV, and human papillomavirus (HPV).
COVID-19 and HIV
COVID-19 and HIV are both viruses for which, as yet, there is no vaccine. COVID-19 infection for which there is no cure, treatment, or vaccine yet, is likely to be worse in those with a 'weakened immune system'. This does not mean that all people with HIV are considered at increased risk. Those on HIV treatment with a good CD4 count (over 200) and an undetectable viral load are not considered to have weakened immune systems. The British HIV Association (BHIVA) is advising that those with a CD4 count less than 50, or those diagnosed with an opportunistic infection in the last 6 months, are vulnerable and advise shielding which means staying at home at all times and avoiding face-to-face contact for at least 12 weeks (although this time may change) according to government guidelines.
We know that the spread of COVID is slowed by strict social distancing measures, so sexual health experts believe that the unique set of circumstances created by the imposition of lockdown offers an unprecedented opportunity in the decades'-long fight against all STIs.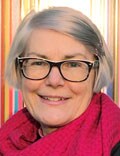 Medscape UK spoke to two senior NHS sexual health clinicians: Dr Olwen Williams, vice president of Royal College of Physicians, Wales and consultant in genitourinary medicine, Betsi Cadwaladr NHS Trust, Denbighshire, North Wales, and Dr Hardeep Kang, consultant in genitourinary medicine & HIV, Virgin Care – Integrated Sexual Health, Chester, on their views about this extraordinary opportunity to break the chain.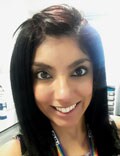 Sexual Health Services and COVID-19
Dr Williams explained how COVID was impacting services: "One of the things that has happened to sexual health services since COVID is that as our staff have been redeployed, and there has been a pressure to reorganise and change, so there is a significant move towards online consultations. We have stopped all walk-in clinics except for those who are vulnerable. Patients who are considered vulnerable are those patients under 16 years, patients with safeguarding issues, sexual assault. We are ensuring that patients who are exhibiting symptoms of sero-conversion with HIV, pelvic inflammatory disease, or genital ulceration which might be due to syphilis, are seen face-to-face. Also, some patients need to come in for certain treatments such as intra-muscular injections, but we have to do this with full PPE on."
To give some context to the sexual health background which has seen antimicrobial-resistant strains of Neisseria gonorrhoeae continue to be a critical challenge to STI prevention and control efforts, Dr Williams explained, "In the last 3/4 years we've seen the highest rates of gonorrhoea and syphilis in the UK since the end of the Second World War, and as clinicians we've been increasingly worried about the rates but also the emergence of resistance to anti-microbials in the treatment of gonorrhoea and the emergence of mycoplasma genitalium as a highly resistant organism."
She continued, "However, since 2017 with the advent of the pre-exposure prophylaxis (PrEP) for the prevention of HIV, we've seen a significant drop in cases. So on one hand, we've got a reduction in viral STIs, but an increase in bacterial STIs, which has been quite challenging because obviously one of the things that people are telling us is it's because people are taking more risks and they're not using condoms, but we have no real evidence to prove this."
Sexual Behaviour During COVID
Dr Williams said that looking at trends in her clinic in North Wales and talking to colleagues she thought "approximately 80% of people who would normally request PrEP had said it wasn't required as they weren't having sex as a result of lockdown".
However, Dr Kang in Chester believes that as the weeks have progressed "not everybody has been completely adhering to the Governments social distancing advice". She has observed that "within the first 3 to 4 weeks as soon as governmental lockdown was announced, I saw a dramatic drop in people actually contacting the clinic to maybe only two to three patients requiring face-to-face consultation. It's slightly going up now though."
Dr Kang says that people's fear of COVID was keeping them away initially and that people had made strategic decisions about where they wanted to isolate. "So I think people made decisions about where they would then end up spending lockdown time."
A fall in patient numbers presenting to sexual health services may not represent the true picture however, as Dr Williams conceded that "patients may be more afraid of coming forward if they have contracted a new STI because it also means they have broken lockdown".
Dr Kang agreed. She said: "If people do come forward with a newly acquired infection then obviously the first priority is their sexual health, but I do emphasise and educate them about what's happening in a pandemic and, the advice you have been given from the Government, is that you are breaking the lockdown rules. So I highlight the consequences not only on themselves but on our staff too, especially if we have to do some interventions, which would have all been unnecessary had they adhered to governmental rules." Dr Kang was keen to emphasise "that we do have to have a conversation with them about that but at the end of the day we're not there to put people off coming to the clinic".
"It is an unprecedented opportunity whilst lockdown continues for people to come forward and get tested for STIs, sort out treatment and prevent any onward transmission" said Dr Kang.
Sexual Behaviour After Lockdown
We asked both consultants their thoughts about whether people would take sexual risks after lockdown. Dr Williams said: "There will be some extremes of behaviour, but generally there will be the very cautious and then the risk takers will continue to take risks."
Dr Kang said: "We are expecting a surge, because people have been cooped up at home, but it is also difficult to predict how people will behave. It might result in more sensible behaviour because people are afraid of coronavirus or people will want to let their hair down and have a wild party and may take even more risks than they would normally. So it's really hard to judge but I think we're preparing for a surge."
Breaking the Chain of STIs
Dr Williams said: "The chances of picking up HIV in the last couple of months is very low, so now is a good time to invite people in for HIV tests (if they can't do them online) so they know their HIV status and to talk about behavioural change and provide them with PrEP, so when lockdown eases they have a method of primary prevention.
"Lockdown may also provide an opportunity in the fight against bacterial STI's, especially gonorrhoea," said Dr Williams. Commenting on the natural history of untreated gonococcal infection where spontaneous resolution and microbiological clearance occurs (NB. during this time, there is a substantial likelihood of transmission to others and of complications developing in the infected individual) Dr Williams said: "The levels of circulating gonorrhoea bacteria in the community will have dropped significantly during lockdown because they haven't been passed from one person to the next." However, she added the caveat that, "only 70% of clinics have access to online testing for gonorrhoea and chlamydia, so that's a problem".
Testing Now for STIs and HIV
Also, of some concern to Dr Williams was that the heterosexual community did not seem to be as aware of campaigns such as testnowstophiv.com run by 56 Dean Street Sexual Health Clinic London. Dr Alan McOwan, Chelsea and Westminster Hospital NHS Trust and 56 Dean Street, responded on Twitter (5-5-20) as to why they were targeting gay men. He said: "The home testing services have limited capacity and couldn't cope if everyone ordered a kit."
Dr Kang said: "The test now campaign was a message that should go out to all and we mustn't discriminate or differentiate." She said their express postal testing kits were available to everyone in their postcode area and tested for HIV, Chlamydia, Syphilis, and gonorrhoea.
Dr Kang agreed that now was the time to "test, test, test - that would be such a win for sexual health for everyone to know their status. I think if we could roll out universal testing it would be fantastic". She was however, less optimistic that this would happen as she said: "Sexual health services are just not a priority at the moment. Coronavirus is consuming every media coverage angle, and it's the topic of most importance right now."
Curiously, Dr Williams said that "some people don't seem to equate having sex with potentially catching COVID. They understand you can get COVID from being close to someone who has it and may cough on you but not someone who kisses you!". She agreed that it was also a public health message that needed to get out. The British Association for Sexual Health and HIV (BASHH) has issued guidelines on Sex, Social Distancing and COVID-19 (Coronavirus).
Contact Tracing
Contact tracing for COVID works on similar principles to partner notification in sexual health, in that key to preventing the spread of infection is to rapidly contact, test and manage those people who have come into contact with a person with COVID. Although the sheer numbers of people infected with COVID-19 (estimated by the Office for National Statistics to be 148,000 in the last 2 weeks) will make this an extremely onerous task.
The LUSTRUM research group at Glasgow Caledonia University are working on an app for accelerated partner notification in STI's which "has been suggested as a model for the contact tracing app for COVID" says Dr Williams.
Dr Kang said they had been approached by BASHH to try and identify staff members who may help with COVID contact tracing because of their expertise in the area.
Sexual Health Services Post-COVID – Looking Ahead
Both clinicians agreed that it was an extraordinary time to be in sexual health and that undoubtedly coronavirus has forever changed their working practices. Dr Kang said no longer will there be "packed waiting rooms, queues of people to be seen and lines of people waiting to come in". She added that "patients liked the idea of a comprehensive review of their needs over the telephone and if they did need to attend in person for an examination then the consultation was swift and efficient". She said: "It is 100% the way forward."
Reflecting on the Past
Dr Williams has spent her professional life in the care and treatment of patients with STI's and she is very concerned that we may see a return to the stigmatisation of disease. She talked about how her professional career had started "at the beginning of the AIDS epidemic where we had an unknown virus that took us 4 years to identify and here we are 35 years later still no vaccine, but we do have treatment. I never imagined I would be ending my career with a new virus that we know nothing about. Life is fragile."
© 2020 WebMD, LLC

Send comments and news tips to uknewsdesk@medscape.net.
Cite this: Edna Astbury-Ward. Could COVID-19 Break the Chain of STIs? - Medscape - May 22, 2020.