Lowering blood pressure (BP) with antihypertensive agents is linked to a significant reduction in the risk of dementia or cognitive impairment, new research suggests.
Results from the latest, and largest, meta-analysis to date shows BP-lowering was associated with a 7% reduction in incident cognitive impairment or dementia.
The reduction was significant compared with placebo or other control and is important from a global perspective.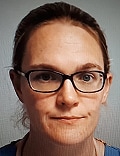 "Considering the number of people who have dementia, which is about 50 million with about 10 million new cases every year, even a 7% reduction is quite a number of people who are not getting dementia," study investigator Michelle Canavan, PhD, a consultant geriatrician at National University of Ireland (NUI) in Galway, told Medscape Medical News.
The new meta-analysis is the first to include both Systolic Blood Pressure Intervention Trial Memory and Cognition in Decreased Hypertension (SPRINT MIND) and Heart Outcomes Prevention Evaluation-3 (HOPE-3) trials.
The research was published online May 19 in the Journal of the American Medical Association.
Dementia Reduction
For the study, the investigators carried out a literature search for relevant randomized clinical trials (RCTs) published before the end of 2019 that included 1000 or more subjects and continued for at least a year.
In all, there were 14 eligible studies and more than 96,000 participants included in the analysis.
The mean age of participants was 69 years and 42.2% were women. The mean baseline systolic BP was 154 mm Hg and mean baseline diastolic BP was 83.3 mm Hg. The mean duration of follow-up was 4.1 years.
Nine studies included a primary prevention population, three included a post-stroke secondary prevention population, and two studies included participants with cardiovascular disease.
As a control, 10 trials had a placebo and three had different BP targets. One study compared two antihypertensive agents alone or in combination. Twelve studies included in the primary analysis reported incident dementia or a composite of dementia or cognitive decline.
The investigators found BP lowering with antihypertensive agents was significantly associated with a reduction in dementia or cognitive impairment compared with a control, regardless of the control type (7.0% vs 7.5%; odds ratio [OR], 0.93 [95% confidence interval [CI] 0.88 - 0.98]; absolute risk reduction [ARR] 0.39% [95% CI, 0.09% - 0.68%]).
Additional Incentive
This new finding provides an additional incentive for regular monitoring of BP and treatment if patients are hypertensive, said Canavan.
"We always tell patients that if they take their blood pressure tablets, they reduce their risk of stroke and heart attack, and we can now put prevention of dementia in there," she said.
A secondary outcome was cognitive decline, defined as a cognitive score that decreased by an absolute value. In eight trials reporting this outcome, BP lowering with an antihypertensive agent was significantly associated with a reduction in cognitive decline compared with a control (20.2% vs 21.1%; OR, 0.93 [95% CI, 0.88 - 0.99]; ARR, 0.71% [95% CI, 0.19% - 1.2%].)
Another secondary outcome was change in cognitive test scores, including the Mini-Mental State Examination (MMSS). In the eight trials that included this outcome, there was no significant between-group difference.
However, Canavan noted that a change in cognitive score doesn't necessarily signal dementia. "We don't really diagnose dementia based on scores alone but on how people are actually able to function."
The current meta-analysis included the largest number of randomized clinical trials to date, and a more extensive panel of reported outcome measures.
Although the increased number of clinical trials in this new analysis resulted in a statistically significant summary estimate, the upper range of the CI was close to 1.0 and so "should prompt some caution in interpreting the findings as definitive evidence of an association of blood pressure lowering with dementia or cognitive impairment", the authors note.
Caveats, Limitations
There is less benefit of BP lowering for cognition vs stroke, said Canavan. One possible reason for this is that dementia "is a kind of a multi-domain process" that can take years to develop whereas stroke "is a very clear delineation," said Canavan. "It's easy to diagnose a stroke; someone has it or they don't."
Some studies have reported that the association between hypertension and later neurocognitive outcomes is stronger in midlife — the age category of patients in the current analysis — than in late-life, when a null or inverse association has been reported.
Canavan noted that as patients age, they may not be able to tolerate the same degree of BP lowering, which could result in worse outcomes.
She pointed out that the 4-year average follow-up of studies included in the new analysis "is not a long time to look for dementia," but she acknowledged the challenges inherent in studying patients with dementia.
Commenting on the analysis for Medscape Medical News, Rebecca Edelmayer, PhD, director of scientific engagement at the Alzheimer's Association, said it's important to update reviews when new trials become available to help "draw conclusions about risk reduction strategies."
However, she said, as with other meta-analyses that attempt comparisons across studies, this new one is not without limitations.
"You're never going to have a perfect review of all research because not all particular studies are going to be designed in the exact same way to be able to make those comparisons," Edelmayer said.
Canavan and Edelmayer have disclosed no relevant financial relationships
JAMA. Published online May 19, 2020. Abstract
For more Medscape Psychiatry news, join us on Facebook and Twitter
Medscape Medical News © 2020

Cite this: More Evidence Blood Pressure LoweringBenefits Cognition - Medscape - May 21, 2020.