Find the latest COVID-19 news and guidance in Medscape's Coronavirus Resource Center.
Medscape has asked top experts to weigh in on the most pressing scientific questions about COVID-19. Check back frequently for more COVID-19 Data Dives.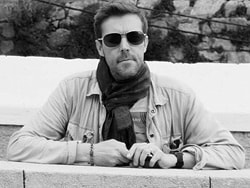 A recent article analyzing the transmission of SARS-CoV-2 RNA in aerosols sampled from hospitals in Wuhan has received a lot of attention. It's an important article that deserves some discussion.

It's important to note that RNA is not the same as infectious virus. The paper is clear that detection of RNA is not itself evidence for airborne transmission. However, because particles in an aerosol are smaller than droplets and can hang around for a long period of time, it means it bears investigation.
More context: The concentrations were low. This tallies with a study from the University of Nebraska which also found RNA in aerosols but not in huge amounts. The concentrations were elevated in toilet areas. This suggests shedding in stool (which we know happens) coupled with aerosols generated by flushing. Again, we don't know significance for transmission.
The Wuhan study was conducted in hospitals in February and March. Quoting from the abstract, "Levels of airborne SARS-CoV-2 RNA in the majority of public areas [were] undetectable except in two areas prone to crowding." This nicely illustrates the value of distancing (ie, avoiding crowding).
What might this mean for the non-healthcare environment? It should put concerns about the potential for airborne transmission in well-ventilated areas or outdoors into perspective. It also suggests the importance of maintaining ventilation while caring in the household setting.
Figure 1, from Ian Mackay, PhD, at the University of Queensland, illustrates that smaller particles are associated with the potential for transmission over greater distances, but particle size is not uniform. There will be a size distribution; it's not all-or-nothing.

Figure 1. Droplet and airborne virus and bacterial transmission. Source: Ian M. Mackay, PhD
Another illustration is provided by a paper examining transmission in a South Korean call center. The great majority of cases occurred in individuals working in close proximity. This is consistent with majority of spread being in relatively close quarters and by droplets.
The location of the seating places of those infected is shown in blue in Figure 2.

Figure 2. Floor plan of the 11th floor of building X, site of a coronavirus disease outbreak, Seoul, South Korea, 2020.
Even if airborne transmission can happen, it doesn't mean that it is the dominant mode of transmission or the major contributor to dynamics. The evidence we have now is still that close contacts are most important. I will revisit this as the evidence evolves.
Bill Hanage is an associate professor at the Center for Communicable Disease Dynamics in the Department of Epidemiology at the Harvard T. H. Chan School of Public Health. He specializes in pathogen evolution. Follow him on Twitter.
Follow Medscape on Facebook, Twitter, Instagram, and YouTube
Medscape Internal Medicine © 2020 WebMD, LLC

Any views expressed above are the author's own and do not necessarily reflect the views of WebMD or Medscape.
Cite this: COVID-19 Data Dives: Airborne Transmission Increases With Crowding - Medscape - May 23, 2020.