As the novel coronavirus spread and began to overwhelm our emergency rooms and intensive care units, I felt a growing sense of impending doom for my physician colleagues on the frontlines. Many of my friends have been staring death in the face for the first time in their lives. I was worried that they would not have the support they badly needed and deserved.
My worry was rooted in the fact that over the past decade, devaluation of physicians has already led to increasing administrative burdens and a high prevalence of physician burnout. Those conditions have led, tragically, to the equivalent of one physician a day committing suicide. Many physicians already felt that the house of medicine was on fire; this pandemic was about to dump gasoline on it.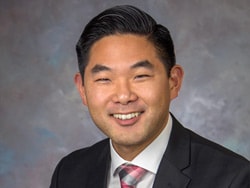 My premonitions have become reality on the frontlines. There were reports of widespread personal protective equipment (PPE) shortages placing frontline physicians, nurses, and their families at grave risk. Physicians and nurses, like emergency department (ED) doctor Ming Lin, MD, were terminated for speaking out about these shortages in the middle of a pandemic. They were being told by hospital administrators that they were not allowed to wear their own PPE brought from home, to avoid "scaring the patients." Meanwhile, our elected officials were slow to rectify PPE supply chain issues.
Stories of colleagues getting killed on the frontlines began pouring in. Frank Gabrin, MD, an ED physician in New York City who died from COVID-19 on March 31, had texted his friend days prior that "It was me using the same mask for four days in a row that infected me."
And physicians are mourning the recent suicide of our ED colleague Lorna M. Breen, MD, whose father noted that she seemed "detached" after treating COVID-19 patients on the frontlines. She had described horrific scenes to her family of patients "dying before they could even be taken out of ambulances."
Fear and anger have been growing throughout our physician community. Many of us were being thrown into the fire without adequate protection, wondering whether we were going to wind up leaving our families without a spouse or a parent. I even heard that some physicians were considering filming goodbye videos to their young children.
Anger Spurs Physician Action and Interest in Advocacy
In a widely shared video, Dr Zubin Damania (also known as ZDoggMD) demanded accountability from hospital administrators and immediate cessation of attempts to silence physicians. A physician Facebook group, formed to discuss the feasibility of a national physicians' union, recruited over 25,000 members in under 6 weeks.
The COVID-19 Pandemic Physician Protection Act, written by online grassroots physician groups, demands physician protections from Congress and is supported by a petition that quickly garnered over 200,000 signatures.
Doctors everywhere are recognizing that we need to take back control of medicine. But just how exactly do we accomplish that?
The only way to fix our broken system is to fix broken legislation. This is where every single physician advocate must focus their energy.
Physician devaluation and burnout are greatly enabled by legislation that is created by elected officials with limited healthcare expertise. The only way to fix our broken system is to fix broken legislation. This is where every single physician advocate must focus their energy.
'I Want to Get Involved. How Do I Get Started?'
I get asked this question a lot. I personally tackled this question when I dove into lobbying efforts a year ago for federal surprise billing legislation. Like most of us, I had limited time outside of clinical duties and being with my family. Besides, with my one small voice, would I really be able to make a difference?
I was surprised to find that many opportunities to become involved with advocacy already existed through our national and state medical and specialty organizations. For me, these were the American Medical Association (AMA), the American Academy of Orthopaedic Surgeons, and the Medical Society of the State of New York. All three of these have provided me with valuable lessons and tools to become an effective advocate.
If you eye-rolled at the mention of the AMA, I totally get it because I did the same not too long ago. Commonly held viewpoints among physicians are: "The AMA doesn't represent my viewpoints." "Do they really do anything for me?" "The AMA sold out doctors/primary care physicians/specialists/surgeons a long time ago!"
Recently, with a healthy dose of skepticism, I attended my first AMA meeting and got a firsthand view of the AMA's House of Delegates, where physician representatives from all specialties and states gather to debate and formulate priorities for the organization's physician and patient advocacy work.
Our "House of Medicine" has a wide diversity of opinions thanks to our differing ages, specialties, political backgrounds, and life experiences. Somehow, we must reconcile all of our differences, and the AMA provides a democratic process through which all physician voices are represented. It's a messy, loud, sometimes disjointed process, and—no surprise—not everybody is happy. But every physician perspective is represented, and your voice, even a dissenting one, is warmly welcomed.
Also, put yourself in the shoes of members of Congress. They have a million voices competing for their attention at any given moment. At a recent lobbying meeting in Washington, DC, a congressman's legislative aide thanked me for attending but spoke candidly: "Dr Choi, where does the AMA stand on this? Their stance is most important to us."
In order to overcome information overload, he was relying on one organization—the AMA—to provide him with the stance of all physicians. I was somewhat astounded and sobered by this but appreciated his honesty.
Recently I have been encouraged by the AMA's vociferous defense of physicians and their patients throughout the COVID-19 crisis. Countless letters have been sent by the AMA to Congress, the White House, Health and Human Services, FEMA, and various other government agencies, demanding accountability and action to rectify critical issues that have greatly concerned physicians: lack of PPE, threats to independent practice viability, physician muzzling, exposure to civil liability, and many others issues. It is highly likely that the AMA has spoken out about an issue that has deeply affected you as a physician during this pandemic.
There are many other phenomenal advocacy organizations founded by physicians.
Physicians for Patient Protection is laser-focused on protecting patient safety by fighting against scope-of-practice incursions on the state and federal levels. Free2Care is a large coalition of physician grassroots organizations. Their thoughtful roadmap to "Reducing Cost and Waste in American Medicine" identifies solutions to overcoming key barriers to patient-centered care. The New Jersey Doctor-Patient Alliance is a state-based organization that focuses on creating more transparency and education around insurance, medical billing, and affordable healthcare in the state.
Regardless of which organization you feel compelled to join, it is imperative that you just get started. The first step is as simple as attending one meeting or reaching out to those already involved in your local county or state medical societies or specialty society.
Nothing Great Ever Happens Suddenly
I was lucky to have been mentored by tremendous advocates who have worked tirelessly for decades trying to protect our patients and profession. I have seen weariness and sometimes hopelessness in their eyes as they watch their efforts get steamrolled by the formidable lobbying dollars and immense influence of special interests. At times, advocacy feels thankless and futile.
But I have been reminded by those same mentors that nothing great ever happens suddenly, that effective advocacy is truly a marathon.
I have sat in many meetings with elected officials who listen wide-eyed as we discuss threats to the health of our patients and their constituents. Doctors continue to wield tremendous credibility, and politicians do take our opinions seriously. However, if we are not sitting at the table, we will most certainly be on the menu.
I have also seen persistent advocacy efforts pay tremendous dividends. Insurers were about to pass a bill to "fix surprise bills" in the summer of 2019 that would have decimated independent practices in America. I personally witnessed the sacrifices of many physician advocates who traveled to Washington, DC, repeatedly and spent time away from their families to fight the misinformation that insurers had spread on Capitol Hill. Our efforts worked, and Congress has been open to a more equitable solution that holds patients harmless and protects their access to care.
Our profession is under constant assault from outside forces. The COVID-19 crisis has clearly delineated the battle lines. Physician advocates are the frontline defenders against incursions from those who do not prioritize the patient-physician relationship. And any physician advocate will agree that there is a palpable camaraderie among those working to make a positive impact on health policy, a mutual understanding that we are all fighting for something bigger than ourselves: the well-being of our patients and the future of our profession.
We invite you to join our ranks and will celebrate if you do. All of us know that even just one person who chooses to show up can make a tremendous impact. After the dust settles with this pandemic, we will need your voice, time, and energy to take back our profession. And most important, our patients will need you.
Daniel E. Choi, MD, is a board-certified orthopedic spine surgeon at Long Island Spine Specialists, P.C., and serves as the current chair of the Young Physicians Section for the Medical Society of the State of New York. You can connect with him on Instagram @spinedocny or on Twitter @drdanchoi .
For more news, follow Medscape on Facebook, Twitter, Instagram, and YouTube.
Medscape Business of Medicine © 2020 WebMD, LLC

Any views expressed above are the author's own and do not necessarily reflect the views of WebMD or Medscape.
Cite this: COVID-19's Reminder: We Must Save Our Profession -- Here's How - Medscape - Jun 03, 2020.