Find the latest COVID-19 news and guidance in Medscape's Coronavirus Resource Center.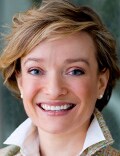 It's my first shift in the emergency room in 12 years, an overnight shift. I will be helping cover COVID-19 patients who are headed to the ICU but don't have a bed yet.
The sun is setting as I walk toward the hospital. The streets are quiet. About half of the people I pass are wearing masks.
I've been feeling uneasy all day. Unsure, even. The online training and electronic guides to ICU care for COVID patients were hardly reassuring.
I approach the hospital entrance that I have walked through many times before this. Now there's a barrier here and two military-style tents outside with makeshift beds — a first stop for patients to determine who belongs in the hospital.
A sign directs me to enter through the exit door, toward some mirror image of the hospital I have known. I would usually go to the left, to my office, my clinic, the operating rooms of the pediatric hospital where I take care of children.
Instead, tonight I turn right to go to the adult ER.
I haven't worked in the ER since I was an intern, and it might as well have been a lifetime ago. The best I can hope for is to find some way to be useful.
I ask the registration clerk where to go. "Am I supposed to be in area C or D?" She shows me the way and we head to the back of the ER, now converted to a makeshift ICU. The door swings open to reveal about 30 patients lying side by side, some coughing, some on oxygen, some on ventilators, all in varying stages of respiratory distress.
I turn to put on the protective gear that the nurse manager gave me: surgical mask over my N95 mask, yellow gown, surgical cap, face shield, gloves. By the time I'm done, someone has quietly coded. And gone.
There's a flurry of activity around bed 7. They're getting ready to intubate the patient, a man in his 60s. He is smiling, reassuring us with hand gestures that he is fine as several people work on getting a good IV. I glance at his oxygen level — too low, even with maximum oxygen. He needs to be intubated, and I ask if his wife knows. He says no and gives me a message for her. So I call. She is surprisingly calm, and I make sure to tell him that she understands and is doing fine. I take his hand and he is put to sleep, breathing tube placed, ventilator attached.
The residents on the team are already like a well-oiled machine even though they've been working together for only an hour. They move from patient to patient, adjusting the ventilators, adjusting the drips. I am relieved at how knowledgeable they are, and I begin to wonder what I can contribute.
Can you try to find this woman's family? She was sent from the other hospital with a breathing tube. Yes. I can do that.
There are no families here, just dozens of really sick people together, alone. I try to smile at an older man sitting forward in his gurney, leaning into his oxygen machine. Then I remember that he can't see my face.
We draw blood gases every 2 hours or so. The second-year urology resident is relentless. She's been sent to help out here just like me. She seems unfazed by the fact that it's 2 AM, but she's been working this shift for the past 5 nights, so she must be exhausted.
I try to get into the artery, but this one's really tricky. I go look for the junior resident because she can get the ones I can't.
A new transfer patient just ran out of propofol, and the nurse asks me to order more so he doesn't wake up with the breathing tube. Do we want to switch to fentanyl? I'll have to check...
Another nurse wants to turn up the norepinephrine on a different patient whose blood pressure is getting too low. I don't know... It could hurt her kidneys...
Alarms go off at bed 15. Code. A flurry of activity. Then silence.
Did you get in touch with that other family? No. The number is out of service, and they weren't able to get additional family contact information before she had to be intubated. Maybe the social worker can call her building super tomorrow and see if he has any information. Maybe tomorrow.
Where would she go if she passes and no one finds her family? Would she be buried? Would there be a marker?
Alarms at bed 10. Code. Flurry. Silence. Another patient gone.
It's 5 AM and my feet are burning. I'm sweating through my scrubs, and my N95 is pinching the bridge of my nose raw. I adjust my mask and rub my nose, which feels really good until I realize I've contaminated myself. I go clean up.
Another intubation by the ER team. Another round of blood draws. I place a few feeding tubes.
And then the sun is up and my shift is over.
I change out of my scrubs, wipe down my glasses, my phone, my hands, my face. But there's no feeling clean.
I walk out the door and into the overly peaceful street. A deep wave of sadness rolls over me, sadness that no one can see what is happening inside or the people it is happening to.
I get in my car and drive onto the expressway. The sun glares off the East River and I wince, my eyes stinging with exhaustion and welling with tears.
I can't remember a more difficult 12 hours in my career. But I'm so very thankful I wasn't there alone.
I hope our patients know that they're not alone either. We are there with them.
Susannah Hills is a pediatric airway surgeon at Morgan Stanley Children's Hospital/Columbia University Medical Center in New York City, and is also working on a master's degree in journalism.
Follow Medscape on Facebook, Twitter, Instagram, and YouTube
Medscape Infectious Diseases © 2020 WebMD, LLC

Any views expressed above are the author's own and do not necessarily reflect the views of WebMD or Medscape.
Cite this: The Most Difficult 12 Hours of My Career - Medscape - May 09, 2020.