Women with chronic pelvic pain (CPP) associated with endometriosis may benefit from an injection of botulinum toxin A (Botox, Allergan) without suffering significant adverse events, a new study suggests.
Botulinum toxin has been used successfully to treat back pain, migraine, and other neurological conditions including dystonia and spasticity.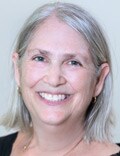 "It may provide similar relief in endometriosis-associated chronic pelvic pain," Barbara Illowsky Karp, MD, a neurologist and program director at the National Institute of Neurological Disorders and Stroke (NINDS), National Institutes of Health (NIH), told Medscape Medical News.
This research is being presented on AAN.com as part of the American Academy of Neurology (AAN) 2020 Science Highlights. Due to the COVID-19 pandemic, the AAN canceled the 2020 Annual Meeting, which was to be held April 25 to May 1 in Toronto, Canada.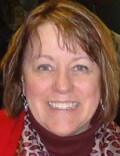 Standard treatment of endometriosis includes surgery to remove lesions and hormones to suppress lesion growth, another study author, Pamela Stratton, MD, a gynecologist and scientist at NINDS, told Medscape Medical News.
For this new study, "we were looking for people whose pain had persisted through all of that," said Karp.
The researchers had some previous clinical experience in using botulinum toxin for CPP and had developed an injection technique. Early phase clinical trial results had been encouraging.
The new randomized, double-masked placebo-controlled study included 29 premenopausal women ranging in age from 18 to 50 years (median age, 30 years) with CPP and documented endometriosis.
Study participants could not have another primary pain condition that might explain their pelvic pain.
Researchers carried out evaluations at baseline and at 1 month, including pelvic examinations to identify areas of pelvic floor spasms and a check on medication use.
Investigators injected subjects trans-vaginally with either 100 units of botulinum toxin A or saline placebo. Injections were into pelvic floor muscles, with placement based on where the patient had pain and spasm, explained Stratton.
At 100 units of toxin, the dose of the injection is "on the low side" when compared to the dose used to treat dystonia or spasticity, where a 300-unit range is typical, said Karp. To reduce wrinkles, an injection typically includes 20-50 units of toxin, she said.
Study participants completed a pain visual analog scale (VAS) and assessed their response to the injection as: none, minimal, mild, moderate, or excellent.
They also evaluated their disability as mild, moderate, severe, or crippling. Some people with CPP are quite immobilized while others are able to function at a higher level despite their pelvic pain, said Stratton.
"For some people, their disability may be an inability to have comfortable sexual intercourse; that interferes a little bit," but "not a lot" compared with patients who are "bedridden" with pain, she said.
Second Injection
Study participants could request an open 100-unit botulinum toxin injection any time up to a year after the initial 1-month period.
The toxin generally takes about a week to take effect and lasts about 3 months, at least when used for neurological indications, said Karp. "By 1 month, it should be just about at peak effect," she said.
"We didn't want the women who got the placebo to have to wait at least 3 months to get a second injection, so we used the request for a second injection at 1 month as another indicator of whether or not they had pain relief."
The thinking, she added, was that the women who got the placebo might be more likely to ask for the second injection sooner than those who got the actual treatment.
The analysis showed that more women in the toxin group reported benefit than those in the placebo group.
Of the 29 women randomized, 10 in the placebo group reported no benefit at 1 month compared to four in the botulinum toxin group (P = .048). Those getting the active treatment reported a greater degree of benefit (P = .027).
Women who reported no benefit in the placebo group at 1 month were more likely to request a second injection (odds ratio [OR], 7.94; 95% CI, 1.1 - 52.34; P = .032).
Disability worsened in the placebo group but didn't change in the treatment group. Those with higher baseline disability were more likely to request an additional injection (OR, 1.11; 95% CI, 1.02 - 1.22; P = .217).
At 1 month, only those receiving treatment had fewer muscle spasms.
As for pain medications, five patients treated with botulinum toxin reduced their use compared with only one in the placebo group. However, there was no change on pain ratings in either group.
Transient adverse events included migraine, minor urinary symptoms (although no incontinence), and some aches. None of these was major, and they were similar in the two groups.
"Statistically, there was no difference between those who got placebo and those who got active drug in terms of adverse events," said Stratton.
Although there is no direct data to support long-term use of botulinum toxin for CPP, there is research showing that for other indications, "you can use it almost indefinitely," said Karp.
"I personally have treated people who have neurological disorders — dystonia and spasticity — with toxins for 30 years, so the odds are that you can use it long-term and retain benefit with repeated injections in patients with CPP."
For her part, Stratton wanted this new research to be a "proof of concept" for patients with endometriosis-related CPP.
"The obstetrics/gynecology community of which I'm a member has been obsessed with hormones and surgery," she said, adding that "it's really important" to have a more targeted strategy to treat pain.
"This might be a really novel way of thinking about how to approach persistent pain."
The new results, said Stratton, "help to illustrate the cross communication between the muscles in our body and regions where we have pain."
Promising Treatment
Asked to comment, Kevin L. Zacharoff, MD, faculty and clinical instructor and course director, pain and addiction, Stony Brook University, New York, praised the new research as "good groundwork."
"This could be a promising treatment for women suffering from pain related to pelvic floor muscle spasm refractory to other treatments, and merits further investigation," he told Medscape Medical News.
But he noted that the study was relatively small. "This is good groundwork for future research into tailored treatment approaches, along with appropriately sized safety and efficacy studies."
Zacharoff said the treatment should be used only in patients definitively diagnosed with pelvic floor muscle spasm "as opposed to using this treatment as a blanket for treating all types of pelvic pain."
The NIH received the toxin and funds for independent study monitoring from Allergan. Zacharoff has disclosed no relevant financial relationships.
2020 American Academy of Neurology Science Highlights: Abstract S52.003.
For more Medscape Neurology news, join us on Facebook and Twitter.
Medscape Medical News © 2020

Cite this: Pauline Anderson. Botulinum Toxin Reduces Chronic Pelvic Pain in Endometriosis - Medscape - May 05, 2020.