Editor's note: Find the latest COVID-19 news and guidance in Medscape's Coronavirus Resource Center.
A global group of suicide experts is urging governments around the world to take action to prevent a possible jump in suicide rates because of the ongoing COVID-19 pandemic.
In a commentary published online April 21 in Lancet Psychiatry, members of the International COVID-19 Suicide Prevention Research Collaboration warn that suicide rates are likely to rise as the pandemic spreads and its ensuing long-term effects on the general population, economy, and vulnerable groups emerge.
"Preventing suicide therefore needs urgent consideration. The response must capitalize on, but extend beyond, general mental health policies and practices," the experts write.
The COVID-19 collaboration was started by David Gunnell, MBChB, PhD, University of Bristol, United Kingdom, and includes 42 members with suicide expertise from around the world.
"We're an ad-hoc grouping of international suicide prevention researchers, research leaders, and members of larger international suicide prevention organizations. We include specialists in public health, psychiatry, psychology, and other clinical disciplines," Gunnell told Medscape Medical News.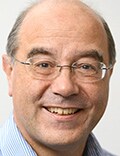 "Through this comment piece we hope to share our ideas and experiences about best practice, and ask others working in the field of suicide prevention at a regional, national, and international level to share our intervention and surveillance/data collection recommendations with relevant policy makers," he added.
Lessons From The Past
During times of crisis, people with existing mental health disorders may suffer worsening symptoms, whereas others may develop new mental health problems, especially depression, anxiety, and posttraumatic stress disorder (PTSD), the group notes.
There is some evidence that suicide increased in the US during the Spanish flu pandemic of 1918 and among older people in Hong Kong during the 2003 severe acute respiratory syndrome (SARS) outbreak.
An increase in suicide related to COVID-19 is not inevitable provided preventive action is prompt, the group notes.
In their article, the group offers several potential public health responses to mitigate suicide risk associated with the COVID-19 pandemic.
These include:
Clear care pathways for those who are suicidal

Remote or digital assessments for patients currently under the care of a mental health professional

Staff training to support new ways of working

Increased support for mental health helplines

Providing easily accessible grief counselling for those who have lost a loved one to the virus

Financial safety nets and labor market programs

Dissemination of evidence-based online interventions.
Public health responses must also ensure that those facing domestic violence have access to support and a place to go during times of crisis, they suggest.
"These are unprecedented times. The pandemic will cause distress and leave many vulnerable. Mental health consequences are likely to be present for longer and peak later than the actual pandemic. However, research evidence and the experience of national strategies provide a strong basis for suicide prevention," the group writes.
Gunnell says it's hard to predict what impact the pandemic will have on suicide rates, "but given the range of concerns, it is important to be prepared and take steps to mitigate risk as much as possible."
Concerning Spike in Gun Sales
Eric Fleegler, MD, MPH, and colleagues from Boston Children's Hospital and Harvard Medical School in Boston, Massachusetts agree.
"The time to act is now. Both population and individual approaches are needed to reduce the risk for suicide in the coming months," they write in a commentary published online April 22 in Annals of Internal Medicine.
Fleegler and colleagues are particularly concerned about a potential increase in gun-related suicides, as gun sales in the US have "skyrocketed" during the COVID-19 pandemic.
In March, more than 2.5 million firearms were sold, including 1.5 million handguns. That's an 85% increase in gun sales compared with March 2019 and the highest firearm sales ever recorded in the US, they report.
In addition, research has shown that individuals who buy handguns have a 22-fold higher rate of firearm-related suicide within the first year vs those who don't purchase a handgun.
"In the best of times, increased gun ownership is associated with a heightened risk for firearm-related suicide. These are not the best of times," the authors write.
Fleegler and colleagues say it's also important to realize that firearm-related suicides were mounting well before COVID-19 hit. From 2006 to 2018, firearm-related suicide rates increased by more than 25%, according to the National Center for Injury Prevention and Control. In 2018 alone, there were 24,432 firearm-related suicides in the US.
"The United States should take policy and clinical action to avoid a potential epidemic of firearm-related suicide in the wake of the COVID-19 pandemic," they conclude.
This research had no specific funding. Gunnell and Fleegler have disclosed no relevant financial relationships .
Lancet Psychiatry. Published online April 20, 2020. Commentary
Ann Intern Med. Published online April 22, 2020. Full text
For more Medscape Psychiatry news, join us on Facebook and Twitter
Medscape Medical News © 2020

Cite this: COVID-19: Experts Call for 'Urgent' Global Action to Prevent Suicide - Medscape - Apr 23, 2020.