Editor's note: Find the latest COVID-19 news and guidance in Medscape's Coronavirus Resource Center.
The COVID-19 pandemic represents a looming crisis for patients with severe mental illness (SMI) and the healthcare systems that serve them, one expert warns.
However, Benjamin Druss, MD, MPH, from Emory University's Rollins School of Public Health in Atlanta, Georgia, says there are strategies that can help minimize the risk of exposure and transmission of the virus in SMI patients.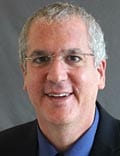 In a viewpoint published online April 3 in JAMA Psychiatry, Druss, professor and chair in mental health, notes that "disasters disproportionately affect poor and vulnerable populations, and patients with serious mental illness may be among the hardest hit."
In an interview with Medscape Medical News, Druss said patients with SMI have "a whole range of vulnerabilities" that put them at higher risk for
COVID-19.
These include high rates of smoking, cardiovascular and lung disease, poverty, and homelessness. In fact, estimates show 25% of the US homeless population has a serious mental illness, said Druss.
"You have to keep an eye on these overlapping circles of vulnerable populations: those with disabilities in general and people with serious mental illness in particular; people who are poor; and people who have limited social networks," he said.
Tailored Communication Vital
It's important for patients with SMI to have up-to-date, accurate information about mitigating risk and knowing when to seek medical treatment for COVID-19, Druss noted.
Communication materials developed for the general population need to be tailored to address limited health literacy and challenges in implementing physical distancing recommendations, he said.
Patients with SMI also need support in maintaining healthy habits, including diet and physical activity, as well as self-management of chronic mental and physical health conditions, he added.
He noted that even in the face of current constraints on mental health care delivery, ensuring access to services is essential. The increased emphasis on caring for, and keeping in touch with, SMI patients through telepsychiatry is one effective way of addressing this issue, said Druss.
Since mental health clinicians are often the first responders for people with SMI, these professionals need training to recognize the signs and symptoms of COVID-19 and learn basic strategies to mitigate the spread of disease, not only for their patients but also for themselves, he added.
Ensuring the safety and well-being of mental health care providers is "a clear priority," he said. "Any given provider is going to be responsible for many, many patients, so keeping physically and mentally healthy will be vital."
In order to ease the strain of COVID-19 on community mental health centers and psychiatric hospitals, which are at high risk for outbreaks and have limited capacity to treat medical illness, these institutions need contingency plans to detect and contain outbreaks if they occur.
"Careful planning and execution at multiple levels will be essential for minimizing the adverse outcomes of this pandemic for this vulnerable population," Druss writes.
Voice of Experience
Commenting on the article for Medscape Medical News, Lloyd I. Sederer, MD, distinguished advisor for the New York State Office of Mental Health and adjunct professor at the Columbia School of Public Health in New York City, commended Druss for highlighting the need for more mental health services during the pandemic.
However, although Druss "has made some very good general statements," these don't really apply "in the wake of a real catastrophic event, which is what we're having here," Sederer said.
Sederer led Project Liberty, a massive mental health disaster response effort established in the wake of the September 11 attacks in New York. Druss seems to infer that the mental health workforce is capable of expanding, but "what we learned is that the mental health system in this country is vastly undersupplied," said Sederer.
During a disaster, the system "actually contracts" because clinics close and workforces are reduced. In this environment, some patients with a serious mental illness let their treatment "erode," Sederer said.
While Druss called for clinics to have protocols for identifying and referring patients at risk for COVID-19, Sederer pointed out that "all the clinics are closed."
However, he did note that many mental health clinics and hospitals are continuing to reach out to their vulnerable patients during this crisis.
On the 10th anniversary of the 9/11 attacks, Sederer and colleagues published an article in Psychiatric Services that highlighted the "lessons learned" from the Project Liberty experience. One of the biggest lessons was the need for crisis counseling, which is "a recognized, proven intervention," said Sederer.
Such an initiative involves trained outreach workers, identifying the untreated seriously mentally ill in the community, and "literally shepherding them to services," he added.
In this current pandemic, it would be up to the federal government to mobilize such a crisis counselling initiative, Sederer explained.
Sederer noted that rapid relief groups like the Federal Emergency Management Agency (FEMA) do not cover mental health services. In order to be effective, disaster-related mental health services need to include funding for treatment, including focused therapies and medication.
Druss and Sederer have disclosed no relevant financial relationships.
JAMA Psychiatry. Published online April 3, 2020. Full text
For more Medscape Psychiatry news, join us on Facebook and Twitter
Medscape Medical News © 2020

Cite this: COVID-19: Psychiatric Patients May Be Among the Hardest Hit - Medscape - Apr 09, 2020.