New Federal Law Includes Med-Mal Shield
Among the multiple provisions of the Coronavirus Aid, Relief, and Economic Security (CARES) Act, the disaster relief bill signed into law by President Trump on March 27, is a provision offering temporary liability protection to volunteer physicians and other healthcare professionals, according to the National Law Review and other news sources.
To be eligible under the new law, doctors must meet certain criteria, including
involvement in "the diagnosis, prevention, or treatment of COVID-19" or in "the assessment or care of the health of a human being"; and with respect to such services,

working without receiving "compensation or any other thing of value in lieu of compensation."
Compensation in this context includes any payments from an insurance policy, health plan, or federal or state health-benefits program. Not considered an unlawful payment under the law are any items that a volunteer may require in order to carry out his or her COVID-19–related healthcare services.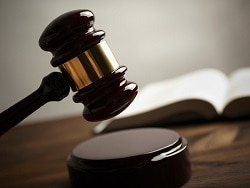 Liability protections take effect immediately and cease once the Secretary of Health and Human Services declares the COVID-19 public health emergency over, whenever that may be.
Besides the liability protections under the CARES Act, volunteer doctors — as well as other healthcare professionals — are also covered under the provisions of the Volunteer Protection Act of 1997, which also limits liability for volunteers, including most awards to injured patients for non-economic losses and punitive damages.
In addition, several states, including Florida and California, have responded to the COVID-19 crisis by waiving rules that require that doctors be licensed in the states in which they provide care. Although most state medical boards currently recognize some version of the "emergency exception" to in-state licensing requirements, these exceptions rarely spell out what constitutes an emergency.
Claims Against Pediatricians Are Trending Lower
The percentage of pediatricians facing a malpractice claim has declined over the years, explains American Academy of Pediatrics (AAP) researchers in a study published in the March edition of Pediatrics.
Based on a series of random surveys of AAP members from 1987 to 2015, the study found that pediatricians (primary care and subspecialty) who reported one or more claims or lawsuits dropped from a peak of 33% in 1990 to 21% in 2015.
The researchers also found that male pediatricians were the subject of a claim or suit more often (36%) than were female practitioners (17%). With rates of 36% and 26%, respectively, hospital-based subspecialists also reported greater malpractice involvement than non-hospital-based subspecialists. Similarly, only 24% of generalists reported being the subject of a claim or suit.
The study authors concluded that more "knowledge of the epidemiology of malpractice claims against pediatricians" would be helpful in several respects, including as a guide for risk-management decisions and quality and safety projects.
Rethinking Defensive Medicine
A new study suggests that, at least in the clinical context of childbirth, doctors may sometimes practice defensive medicine by intervening less often, not more so, as reported in MIT News.
The study, published in the Journal of Empirical Legal Studies, was conducted by Jonathan Gruber, PhD, the Ford Professor of Economics at the Massachusetts Institute of Technology, and Michael Frakes, JD, PhD, a professor of law and economics at Duke University.
Gruber and Frakes focused on two high-risk specialties, obstetrics and gynecology. They report that specialists in these fields are far more likely to face a malpractice claim by age 45 than doctors in internal medicine. To compare how the ob/gyn specialists practiced when under a malpractice threat and when not, the authors made use of what social scientists and other scientists call a "natural experiment" — that is, an empirical study in which the essential conditions happen naturally and thus are outside of the control of the investigators.
The natural experiment in this instance centered on the fact that, until recently, active-duty members of the military who were injured while receiving care at a government facility were barred from filing a medical malpractice claim. (A provision of the 2020 National Defense Authorization Act partially relaxed this prohibition.) They faced no such obstacle, however, if they sought private care outside of military bases, which they were permitted to do.
For their experiment, Gruber and Frakes had on hand "two pools of otherwise similar people," which is to say, service people who received treatment from doctors not under a liability threat and service people treated by doctors who were.
Using Military Health System data, the authors further narrowed their twin groups of participants; they included 1,016,606 births in military families from 2003 to 2013. Roughly 44% of these births took place at military facilities, and 56% occurred at civilian hospitals. For each setting, Gruber and Frakes compared the number of cesarean deliveries that had been performed.
It might be expected that more cesarean deliveries would have been performed in civilian facilities, where ob/gyns faced a malpractice threat. In fact, the opposite proved true: The procedure was "about 4 percent more common during the deliveries at military hospitals," where doctors were shielded from such threats, than in the civilian hospitals.
"We tend to think of defensive medicine as...doctors doing extra testing because they're afraid of getting sued," said Gruber. "But this finding indicates that, in childbirth settings, doctors practice defensive medicine by intervening slightly less."
He hastened to add, however, that the effects of defensive medicine may vary across specialties.
Can an Algorithm Be Sued for Malpractice?
As artificial intelligence (AI) is utilized in more areas of medicine, and perhaps especially in radiology, the question arises: Can an injured patient sue an algorithm for malpractice? That depends on several factors, according to an editorial published in March in Stat.
The author, Saurabh Jha, MBBS, MRCS, associate professor of radiology and an AI expert at the University of Pennsylvania, proposes two hypothetical scenarios.
In the first scenario, a hospital attempts to reduce labor costs and increase efficiency by tasking AI, rather than flesh-and-blood radiologists, to interpret chest x-rays. In the pilot test, AI works well for the most part, but in one instance, AI "misses an obvious pneumonia and the patient dies from septic shock."
If the imaging algorithm had been developed in house with the assistance of a contractor, the hospital would most likely be liable under the legal doctrine known as "enterprise liability" — that is, the concept that "individual entities can be held jointly liable for some action on the basis of being part of a shared enterprise." Under these circumstances, the hospital might well agree to an out-of-court settlement with the survivors of the deceased patient.
But what if the hospital bought the imaging algorithm from a third-party vendor? Here the possible outcomes are more complex.
If the imaging algorithm was FDA approved, as it almost certainly would be for use in a hospital, that might mitigate the facility's liability under the legal doctrine known as preemption, which in this instance would take into account the FDA's "higher authority" in the area of safety. But the US Supreme Court has been inconsistent in such cases, sometimes ruling for plaintiffs and other times for manufacturers.
Given such uncertainty, says Jha, a more likely scenario than AI replacing radiologists is that it will supplement them: "Radiologists will still be responsible for the final interpretation. AI will be to radiologists what Dr Watson was to Sherlock Holmes — a trusted, albeit overzealous, assistant."
And though Holmes often ignored Watson's advice, radiologists would be unwise to dismiss AI out of hand, says Jha, lest they incur liability for disagreeing with an AI diagnosis that turns out to be right.
The courts, in other words, are likely to keep radiologists and AI joined at the hip, granting neither the doctors nor AI complete autonomy.
Court to Doctor: You Can't Duck This
In a ruling handed down last month by the Supreme Court of New Jersey, a third-party defendant who sought to be excluded from a medical malpractice suit "must participate in the underlying liability trial," according to a story posted on Law.com, the website of the New Jersey Law Journal.
The ruling stems from a case brought by Samuel Mejia, the widower of Tania Mejia, against Quest Diagnostics and a family physician. Mejia sued the lab and the doctor for allegedly failing to detect his wife's cervical cancer. Quest then filed a third-party complaint against Tania's personal gynecologist.
The gynecologist contested the complaint, arguing that he shouldn't be included in the litigation because he wasn't named in Samuel Mejia's initial suit and because he had never had an "affidavit of merit" served on him by any party. (In New Jersey, a plaintiff must obtain an affidavit of merit from an expert in order to show that a suit brought against a licensed professional has sufficient potential to be a valid claim.) The trial court denied the doctor's request, and the appellate court upheld the lower court's ruling.
The gynecologist then asked the state's high court to review the two lower-court decisions. In its ruling, the Supreme Court of New Jersey said that the doctor failed to offer persuasive evidence as to why the suit against him should be dismissed. He was therefore "an active party in the litigation," even though the plaintiff had not originally filed a claim against him.
The next step, the high court added, was for a court to determine the percentage of negligence, if any, of each defendant.
At press time, no date for the resumption of the trial had been decided.
Wayne J. Guglielmo, MA, is an independent journalist based in Mahwah, New Jersey.
Follow Medscape on Facebook, Twitter, Instagram, and YouTube.
Medscape Medical News © 2020

Cite this: COVID-19 Relief Act Protects Doctors Who Volunteer; More - Medscape - Apr 06, 2020.