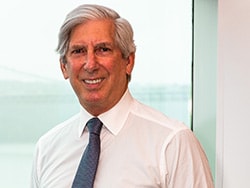 My wife is green through and through. She recycles. She buys no plastics and composts everything organic (to the distress of our neighbors). She is the reason we bought a hybrid car. I can say confidently that our carbon footprint is de minimis. However, it's also true that despite my wife's and my best efforts, global warming is getting worse.
I feel the same way about the state of mental health care in this country.
The field of psychiatry has made great progress. Our scientific understanding of mental illness is deeper than ever before. We now have a grasp of causal factors, genetic and biologic, underlying many mental disorders. While we may not yet have diagnostic tests based on the same granular knowledge of pathophysiology as in other disease areas, we have treatments that assuage symptoms, prevent relapses, and reduce morbidity and mortality, even if misinformation causes them to be viewed with unwarranted skepticism.
Social attitudes toward mental illness are also changing for the better. More people, including many celebrities, are openly describing their personal struggles with mental and substance use disorders. Stigma and ignorance still cloud public perception of mental illness but much less so than in the past. All psychiatrists, psychologists, and mental health providers should feel good about this. I certainly do. I am proud that Columbia Psychiatry provides evidence-based and state-of-the-art services that ease suffering and improve the lives of our patients.
The sobering reality is that high-quality mental health care is not available to most people.
So if we are doing so well, and with so many encouraging developments, why am I critical of the current state of mental health care? If I look beyond the ivory towers of our academic medical center and the catchment areas of the best teaching hospitals to the healthcare landscapes of cities, states, and rural regions across the country, the reasons are glaringly apparent: Homeless persons with mental illness wander streets and live in shelters; increasingly, mentally ill people end up in prisons; rates of suicide and addiction are on the rise; and instances of mass violence perpetrated by persons with untreated mental illness have become a common occurrence. However, these social pathologies are just the tip of the iceberg. The sobering reality is that high-quality mental health care is not available to most people. This lack of strategy and access is especially concerning amid disasters such as COVID-19, which can cause considerable psychological trauma.
This apparent contradiction between our justifiable sense of accomplishment and empowerment by our growing knowledge and clinical capabilities, and our societal realities and public health statistics, stems from the systemic deficiencies of our country's mental health policy and financing system. These engulf our individual efforts of the best departments and the most dedicated and talented clinicians among us. We lack the infrastructure, workforce, and capacity to deliver the evidence-based treatments that we have developed and proven and that should be widely available to patients. We simply don't have the scope and scale of available services warranted by our country's need for mental health care. In no other field of medicine is a person's prognosis for an illness so determined by the availability of healthcare services.
Let's try a thought experiment. Imagine that you developed breast cancer and your doctor told you that you needed a lumpectomy, radiation, and chemotherapy, but that your clinic didn't have the means to treat you or only could perform the surgery but not the additional therapies. Or perhaps your insurance didn't cover any or only some of the three treatments. This is the situation that mentally ill patients face. If you have schizophrenia and need any number of the available evidence-based treatments—psychotropic medications, medical management, supported employment, social skills training, cognitive remediation, substance abuse treatment, case management, and residential care—good luck finding them all in one place. Nowhere in the United States, including the best academic medical centers, can you find the complete array of state-of-the-art, evidence-based treatments and services for all mental illnesses. They simply don't exist under one roof.
In addition to limited access to care and deficient scope of services, there is the question of quality of care. It pains me to say that the quality of mental health care is highly variable and not what it should be. Mental health care lacks the consistency and standardization delivered in most other medical disciplines. Consequently, too many patients receive limited or substandard care.
Our field is often criticized for lacking effective treatments when the truth is that they are not ineffective but unavailable. To add insult to injury, psychiatry is also criticized for limited progress and innovation. This allegation is unwarranted. While our treatments may lack mechanistic novelty, they are comparably effective to those of other disease areas and fields of medicine.
Moreover, recently there have been pockets of innovation in psychotropic drugs. We have ketamine and esketamine for depression, brexanolone for postpartum depression, lumateperone for schizophrenia, and the prospect of mechanistically novel antipsychotic drugs such as Kar-Tx (a muscarinic partial agonist with peripheral anticholinergic adjunct) and SEP-363856 (a trace amine-associated receptor agonist). In addition, there has been great progress and innovation in psychosocial treatments including cognitive-behavioral therapy, interpersonal therapy, dialectical behavior therapy, motivational interviewing, cognitive remediation, social skills training, supported education, and employment. We have also seen progress in neuromodulation. Guided r-TMS with theta burst has shown enhanced promise, and efforts to develop nonconvulsive electrical stimulation technology are ongoing. Finally, there is renewed interest in psychedelic drug research with the potential of multiple applications, as well as providing a new means by which to probe the structure and functions of the brain and mind.
However, the increments in knowledge and innovations in treatment do not translate into changes in the scope and quality of mental health care services, as they are not disseminated throughout the healthcare system. At the same time, there are some impressive programmatic innovations, such as the following examples.
Judge Steven Leifman, who in 2000 developed the Criminal Mental Health Project (CMHP) to divert nonviolent, low-level defendants with mental illnesses to community-based mental health care programs rather than incarcerating those individuals in prisons, has collaborated with the Miami-Dade County "Building Better Communities Bond Program" to establish the Miami Center for Mental Health and Recovery. This is a 208-bed center designed to offer high-quality treatment and a full continuum of care for individuals with serious mental illnesses and frequent contact with the criminal justice system. The center's services include a central receiving center, a crisis stabilization unit, residential treatment housing, primary care services, and vocational training. By targeting and treating select patients, the center will reduce the demand for mental health services within the criminal justice system, resulting in substantial cost avoidance for Miami-Dade County.
In another innovative initiative, Verily Life Sciences, a subsidiary of Google's parent company Alphabet Inc, partnered with Alexandria Real Estate Equities to establish OneFifteen, a nonprofit healthcare ecosystem committed to the recovery of those with opioid addiction or other substance use disorders. With the approval and support of the local state and city government, OneFifteen opened a treatment center in Dayton, Ohio, the epicenter of the opioid epidemic. The OneFifteen campus is a comprehensive, state-of-the-art treatment facility offering both inpatient and outpatient addiction medicine services. In addition to providing evidence-based care, including vocational training and sober living, the program also coordinates community-based wraparound services for patients.
In 2013, the New York State Office of Mental Health established OnTrackNY, a statewide network of coordinated specialty care treatment programs for adolescents and young adults experiencing first-episode psychosis. The OnTrackNY treatment team consists of four full-time equivalent staff members and serves between 35 and 45 patients. The goal of the program is to provide psychopharmacology, cognitive therapies, substance abuse treatment, suicide prevention, case management, and supported education and employment services as needed to patients at the early stages of their illness.
Skyland Trail is a philanthropically supported facility in Atlanta, Georgia, that offers different levels of care, including residential, day treatment, and outpatient to patients with serious mental illness. In addition to standard evidence-based psychotherapy and pharmacotherapy, Skyland Trail employs a holistic treatment model, offering interfaith spiritual counseling, family education and therapy, vocational services, academic service programs, and integrative medical and mental health treatment.
These initiatives are welcome, innovative, and admirable. But exciting as they are, they are one-offs, the products of visionary individuals and organizations, and are from the ground up (not top down) and are not comprehensive fixes. For broader impact, we need macroenvironmental change, which means in healthcare policy and financing. We also need changes in medical education and postgraduate training curricula that will provide a capable workforce.
It is policies and financing that give rise to the deficiencies in our mental health care system.
Such policy and legislative changes require a political solution that allocates sufficient funding through Medicaid, Medicare, and SAMHSA. This can only be achieved by the federal government, with an administration or Congress that wishes to make mental health care a priority. There have been historical examples of such leadership: President Kennedy and the Community Mental Health Act; President Carter's Commission on Mental Health and Mental Health System Bill; and congressional mental health champions such as Senators Pete Domenici, Ted Kennedy, Paul Wellstone, Arlen Specter, Gordon Smith; as well as Congressmen John Porter, Patrick Kennedy, and Jim Ramstad. But they are all in the past.
Aggressive and grassroots advocacy can make real change in reforming mental healthcare. However, while we have organizations such as the National Alliance on Mental Illness, Mental Health America, and the National Council on Behavioral Health, their views and priorities have yet to be shaped into a compelling message and campaign, as we have seen in other diseases, like HIV, cancer, diabetes, and heart disease.
That the remedy to effectively addressing mental health must come from federal government again likens the issue to the climate crisis. But unlike global warming, the key to solving the mental health care problem is not our knowledge of mental illness and ability to treat it; in these areas we are doing just fine. It is policies and financing that give rise to the deficiencies in our mental health care system. Only the federal government (with the cooperation of state governments) has the ability to orchestrate such changes on a grand scale. The inability of our government to meet this challenge is a failure of our political system.
Follow Medscape on Facebook, Twitter, Instagram, and YouTube
Medscape Psychiatry © 2020 WebMD, LLC

Any views expressed above are the author's own and do not necessarily reflect the views of WebMD or Medscape.
Cite this: Pandemic Foreshadows Crisis in Mental Health Services - Medscape - Mar 25, 2020.