NATIONAL HARBOR, Maryland – Botulinum toxin injection into the vagina appears to relieve pain associated with endometriosis by relaxing the pelvic floor muscles, new research suggests.
In a randomized study, women with surgically diagnosed endometriosis who had chronic pelvic pain despite optimal surgical and hormonal treatment had less pain after injection vs their counterparts who received placebo.
This result suggests pelvic floor spasm may be an important factor in endometriosis-associated pelvic pain, the investigators note.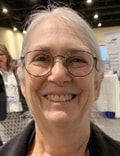 "Botulinum toxin injection offers an alternative approach for women with pelvic pain," lead author Barbara Illowsky Karp, MD, National Institute of Neurological Disorders and Stroke, National Institutes of Health, Bethesda, Maryland, told Medscape Medical News.
"We focused on endometriosis, but there are reasons to think it may be effective for pelvic pain from other causes if there is spasm of the muscle," said Karp, a neurologist who has used botulinum toxin therapeutically since it was first developed in the 1980s.
She noted that it is unknown whether the toxin will work in women who do not have actual spasm, "but the effect on spasm is not the sole effect of toxin," as demonstrated by its use in other pain conditions.
"It seems to have a direct effect on the pain pathways in the nervous system as well," Karp added.
The study findings were presented here at the American Academy of Pain Medicine (AAPM) 2020 Annual Meeting.
Less Pain
The investigators randomly assigned 29 women between the ages of 18 and 50 years to receive injections with 100 U onabotulinumtoxinA (n = 15) or saline placebo (n = 14).
All of the women had endometriosis with chronic pelvic pain lasting at least 3 months (mean time, 6 years) and confirmed pelvic floor spasm as a main pain generator.
One month after treatment, participants were asked if they had improvement in their pain.
"Our primary outcome was just simply asking the women if they felt better or not, because we were blinded as to what treatment they received. One month is typically when the toxin reaches its maximal effect," Karp said.
At 1 month, 11 women in the placebo group reported that they had no benefit, compared with only 4 women in the botulinum toxin group (P = .027).
The botulinum toxin group reported a greater degree of benefit compared with the placebo group (P = .030) and greater percent of improvement (P = .034).
Neither group reported substantial changes in pain rating on the visual analog scale. However, a definite pain score is often difficult to measure in women with chronic pelvic pain, coinvestigator Pamela Stratton, MD, a gynecologist in Bethesda, Maryland, said.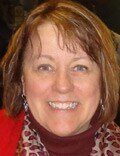 "Some women report their pain as a 2, some as an 8. Also, women may have a lot of pain one day and not have that much pain another day, and how do you measure that? This is why we have not focused solely on the pain score but instead wanted the women to tell us if they were improved or not," Stratton told Medscape Medical News.
Disability worsened considerably in the placebo group, but remained consistent in the botulinum toxin group. Five patients in the botulinum toxin group were able to reduce pain medication compared with one patient in the placebo group.
"Compelling" Findings but Early Days
Commenting on the findings for Medscape Medical News, Ann E. Hansen, MD, Chronic Pain Wellness Center, Phoenix VA Health Care System, Arizona, noted that this "preliminary study" showed some benefit for a complex and challenging-to-treat syndrome.
"Injection of botulinum toxin prevents local muscle contraction, thus effectively relieving a variety of neuromuscular conditions such as torticollis; spasticity; pain syndromes such as headache and migraine; and some neurologic disorders, for instance, overactive bladder," said Hansen, who was not involved with the research.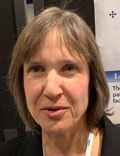 "Using botulinum toxin injection to target pelvic floor muscle spasm, a known pain generator in women suffering from chronic pelvic pain, makes sense. Future studies will be helpful in elucidating optimal treatment protocols for this debilitating condition," she added.
Also commenting for Medscape Medical News, Kathryn T. Hall, PhD, MPH, Brigham & Women's Hospital, Boston, Massachusetts, called the results "quite compelling" although, "it's still early days."
"It remains to be seen if the treatment effect will endure or if side effects will emerge. Hopefully all will go well," Hall said.
The study was funded by an unrestricted grant from the National Institutes of Health. Allergan provided the botulinum toxin that was used in the study. Karp, Stratton, Hansen, and Hall have disclosed no relevant financial relationships.
American Academy of Pain Medicine (AAPM) 2020 Annual Meeting:
Abstract 302. Presented February 28, 2020.
For more Medscape Neurology news, join us on Facebook and Twitter
Medscape Medical News © 2020

Cite this: Botox: A New Option for Endometriosis Pain? - Medscape - Mar 09, 2020.