NATIONAL HARBOR, Maryland — A significant proportion of patients who suffer from chronic pain also have features of borderline personality disorder (BPD), new research shows.
Results of a systematic literature review showed 23% of patients with chronic noncancer pain (CNCP) had some features of BPD, including difficulty maintaining relationships as well as affect and mood instability.
"The fact that one fourth of individuals with CNCP could have co-occurring BPD underscores the need for improved access to good psychological care," lead investigator Fei Cao, MD, PhD, University of Missouri at Kansas City, told Medscape Medical News.
"If we treat the borderline personality disorder and address the psychiatric needs as well as the pain needs of the patient, then we will be able to treat their pain more successfully," Cao said.
The findings were presented here at the American Academy of Pain Medicine (AAPM) 2020 Annual Meeting.
Treatment Resistance
Cao noted that a "significant number" of CNCP patients have at least some resistance to any type of pain treatment and speculated that BPD may increase treatment-resistant chronic pain.
Initially an anesthesiologist and pain medicine specialist, Cao later became a psychiatrist after recognizing the importance of addressing the underlying psychological needs of patients with chronic pain.
He noted that there is a strong psychological component to chronic pain and that many patients with chronic pain have suffered psychological trauma.
"You have to think about what may have happened to these patients. That is most important. I would not say these are difficult patients. I would say we just don't know what happened to them," he said.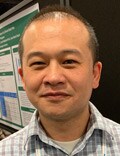 To gain a better understanding of the prevalence of BPD in patients suffering from chronic pain and potentially provide some unexploited targets for chronic pain management, the investigators analyzed data from 11 studies published between 1994 and 2019. They found the prevalence of BPD among CNCP patients was 23.3%. Pain types included chronic headache (11.3%), arthritis (27.5%), and chronic spinal cord pain (24.3%).
"The point of this research is that you cannot help these patients in the long-run if you only treat their pain. We also have to treat their BPD. This can then make pain easier to control. Chronic pain management is often long-term and requires good compliance. A diagnosis of BPD might suggest poor compliance," said Cao.
Screen for BPD
The study findings, he added, indicate a need to screen for BPD in patients with chronic pain.
Interventions that are effective in the treatment of BPD and CNCP include cognitive behavioral therapy, dialectical behavior therapy, antidepressants, and anticonvulsants.
"These should be considered as the first-line treatment in persons with comorbid pain and BPD," Cao said.
Commenting on the findings for Medscape Medical News, Ann E. Hansen, DVM, MD, Chronic Pain Wellness Center, Phoenix VA Health Care System, Arizona, said the study illustrates the multifactorial nature of chronic pain syndromes, and underscores the importance of a multidisciplinary approach to evaluation and treatment.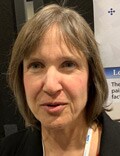 "The authors present data showing that BPD is a common diagnosis in patients with chronic pain, thus raising provider awareness to consider BPD and to involve behavioral health colleagues in comanaging these complex patients to achieve optimal outcomes," Hansen said.
Cao and Hansen have disclosed no relevant financial relationships.
American Academy of Pain Medicine (AAPM) 2020 Annual Meeting: Abstract 505 Presented February 28, 2020.
For more Medscape Neurology news, join us on Facebook and Twitter
Medscape Medical News © 2020

Cite this: Borderline Personality Disorder Common in Chronic Pain Patients - Medscape - Mar 02, 2020.