Seven out of eight emergency department (ED) visits attributed to adverse events from benzodiazepines involve self-harm or nonmedical use of these drugs, and more than 80% involve concurrent use of alcohol, illicit drugs, or other substances, new research shows.
Although benzodiazepines are typically not problematic in terms of acute overdoses when used alone, patients often don't take them as prescribed or use them with other substances in a self-harm attempt, author Daniel S. Budnitz, MD, MPH, director of the Medication Safety Program, Centers for Disease Control and Prevention (CDC), told Medscape Medical News.
"Clinicians need to be aware of what other substances patients might be taking when they're being prescribed a benzodiazepine," Budnitz added.
The study was published online February 19 in the American Journal of Preventive Medicine.
Filling a Data Gap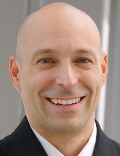 Benzodiazepines are used for periprocedural sedation and to treat anxiety, insomnia, and seizures. Coadministration with another central nervous system depressant such as an opioid or alcohol can cause severe respiratory depression.
Prolonged use of benzodiazepines increases the risk of physical dependence, and their use in older adults has been linked to increased risk of cognitive impairment, falls, and fractures.
Previous studies have looked at benzodiazepine prescription rates and at deaths linked to such prescriptions.
"We tried to fill what we saw as a bit of a data gap regarding morbidity among people who go to the ED with an acute problem related to benzodiazepines," said Budnitz.
Budnitz and colleagues also wanted to examine the "intent" of patients taking these medications, he said.
Researchers used data from the National Electronic Injury Surveillance System − Cooperative Adverse Drug Event Surveillance (NEISS-CADES) project, a collaboration between the CDC, US Consumer Product Safety Commission, and Food and Drug Administration. The surveillance system is based on a nationally representative probability sample of 60 hospitals with at least six beds and a 24-hour ED.
Researchers selected cases presenting to the ED from January 1, 2016 to December 31, 2017 that involved benzodiazepine use. During this time there were an estimated 212,770 such visits per year, which accounted for 9.9% of the total estimated ED visits attributed to medication-related adverse events.
Clinicians classified intent for benzodiazepine use as therapeutic, self-harm, or nonmedical use.
Nonmedical use referred to taking extra doses of a prescription for recreational purposes or taking another person's prescribed medication to alleviate anxiety.
Of the total related ED visits, nearly seven of eight involved self-harm (30.4%) or nonmedical use of benzodiazepines (55.9%). Visits for nonmedical use were divided almost equally between those with documented abuse and those with overdoses without documentation of therapeutic intent, self-harm, abuse, or misuse.
Serious Cases
"It's important to recognize how high the proportion of these visits is due to nonmedical use, how often benzodiazepines are misused and lead to adverse consequences," said Budnitz.
He noted that the cases presenting to the ED were "pretty serious" with about a quarter of patients being unresponsive or in cardiopulmonary arrest.
The continued frequency of benzodiazepine involvement in ED visits "reinforces the need for validated tools that could be used for identifying self-harm risk among patients prescribed benzodiazepines" the investigators write.
One such tool, said Budnitz, is the Ask Suicide-Screening Questions (ASQ), a free resource developed by the National Institute of Mental Health for use in the ED and other medical settings to identify youth at risk for suicide.
More than half (53.8%) of ED visits involving nonmedical use of benzodiazepines in the study were in patients aged 15-34 years. This, noted Budnitz, "is much higher than for other age groups."
Although the American Geriatric Society recommends avoiding benzodiazepines in older adults because of increased sensitivity, benzodiazepines remain widely used in this age group, the authors note. Annual estimates show 16,632 ED visits are by patients older than 65 years.
An additional 2477 ED visits occurred in children under age 5 years who accidentally ingested these drugs.
"Adults who have children at home should be reminded about safe storage and consequences of unintentional ingestion," the investigators write.
About 20% of ED visits for nonmedical use of benzodiazepines involved concurrent use of other substances. A quarter (24.9%) of visits involved prescription opioids, a quarter (26.4%) involved alcohol, and almost half (47.8%) involved illicit drugs.
This high co-use of benzodiazepines and other substances isn't very surprising to Budnitz, as previous research has revealed similar findings.
"What's important is that it's continuous, and it's a problem that needs to be addressed," he said.
Opportunity for Intervention
Prescribing benzodiazepines offers clinicians an opportunity to ask patients about substance use.
"I don't know if we ask all our patients questions that can be uncomfortable or difficult or challenging to address," he said. "When you're going to prescribe a benzodiazepine that opens the door to ask these questions."
Some health department guidelines recommend reviewing a patient's prescriptions for controlled substances.
"You should check the prescription drug monitoring program for opioid use when considering prescribing a benzodiazepine," said Budnitz. The "vast majority" of states have such a drug monitoring program, he added.
If clinicians are worried about misuse of substances such as heroin or cocaine during the course of benzodiazepine treatment, urine testing may also be in order, said Budnitz.
The investigators did not examine how patients obtained benzodiazepines, but the authors note a survey of young adults in New York City showed these drugs are readily available and inexpensive.
The ED setting could provide an opportunity for secondary prevention, for example, connecting patients to substance abuse treatment services before discharge, said Budnitz.
Patients who have self-harmed may also need psychiatric and social assessments, and close follow-up, as the first self-harm episode is a strong predictor for subsequent suicide and death.
Patients with nonmedical benzodiazepine use may also benefit from mental health assessment and treatment. The researchers note that illicit drug use and medication overdoses are often associated with mental illness.
"Real Harm"
Commenting on the study for Medscape Medical News, Charles Vega, MD, health sciences clinical professor, Department of Family Medicine, and assistant dean for culture and community education, School of Medicine, University of California Irvine, said the findings aren't surprising.
Although misuse of benzodiazepines doesn't garner the same attention as the current opioid crisis, these drugs can cause "real harm," said Vega.
"Unfortunately, benzodiazepine prescriptions among responsible patients without a history of drug misuse are still risky due to potential drug diversion by others or even self-harm behaviors during a crisis," he said.
Healthcare providers should aim to limit benzodiazepines use overall, and especially in high-risk patients, said Vega. "Benzodiazepines should never be used by patients taking opioids."
Also commenting for Medscape Medical News, Donovan Maust, MD, associate professor of psychiatry and associate director, Geriatric Psychiatry Program, University of Michigan, Ann Arbor, said a strength of the study was providing a nationally representative "snapshot of care" in hospital EDs across the United States.
"It's remarkable that, out of the universe of medications prescribed, benzodiazepines account for nearly 10% of all ED visits attributed to medication adverse events."
A "key step" for clinicians is to better understand the umbrella "nonmedical use" group of adverse events among patients who don't use benzodiazepines as directed, said Maust.
The authors, Vega, and Maust have reported no relevant financial relationships.
Am J Prev Med. Published online February 19, 2020. Full text
For more Medscape Psychiatry news, join us on Facebook and Twitter
Medscape Medical News © 2020 WebMD, LLC

Send comments and news tips to news@medscape.net.
Cite this: Benzodiazepines Implicated in High Rate of ED Visits Across US - Medscape - Feb 25, 2020.