ORLANDO, Florida — Chimeric antigen receptor (CAR) T-cell therapy may keep advanced blood cancers at bay, but it can't keep the wolf from the door, warn experts on healthcare policy and financing.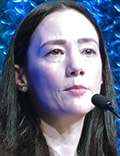 For all the talk about the steep costs of CAR T-cell therapy and how to pay for it, comparatively little attention has been paid to the considerable financial hardships the recipients and their families face, even when insurance and reimbursement are taken into account, according to Meghan Gutierrez, chief executive officer of the Lymphoma Research Foundation.
The primary cause for financial inquiries to the Foundation's helpline are for help with copayments and insurance-related cost sharing, she noted.
Gutierrez was speaking here at the Transplantation & Cellular Therapy (TCT) annual meeting, in a session devoted to the challenges of financing big-ticket healthcare.
When they were approved in 2017, CAR-T therapies were among the most expensive anti-cancer therapies on the market, she pointed out.
"This did lead to widespread national conversations around cost-effectiveness, value, reimbursement policy, new reimbursement paradigms, as well as patient access," she said. "Unfortunately, patient exposure to out-of-pocket expenses and nonmedical resource utilization was often overlooked."
There is evidence suggesting that those out-of-pocket costs place significant burdens on patients and may lead to delays in treatment decision making and reductions in health-service utilization, she said.
Getting their insurance companies or Medicare to reimburse for CAR T-cell therapy is only the first of many hurdles that patients who are eligible for the therapy must surmount. The patient may also have to shell out for high deductibles or co-insurance; transportation to and from an academic or tertiary-care center; lodging if he or she has to travel to a distant treatment center; caregiver logistics; and the costs of child, spouse, or parental care. In addition, patients and their families must cope with the potential loss of income if the patient or partner is the main breadwinner.
All of these concerns are compounded by the fact that many of these patients have already undergone numerous lines of therapy, before being offered CAR T-cells.
For example, patients with relapsed or refractory diffuse large B-cell lymphoma (DLBCL) "enter the decision-making process for CAR T-cell therapy in third and in some cases the fourth line of treatment, and many already consider themselves in financial distress or suffering from the effects of financial toxicity," Gutierrez said.
A Bridge Too Far Away
CAR T-cells therapies are available only at designated centers that have been accredited by the Foundation for the Accreditation of Cellular Therapy (FACT) or comply with the US Food and Drug Administration's Risk Evaluation and Mitigation Strategy (REMS).
However, these centers are largely concentrated in the eastern half of the United States, making it difficult or even impossible for some patients to receive the therapy, even if they are eligible for and would likely benefit from it, noted C. Fred LeMaistre, MD, physician-in-chief of blood cancers at the Sarah Cannon Blood Cancer Network.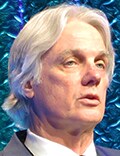 He cited the hypothetical example of "Jane," a patient with DLBCL who lives in El Paso, Texas, which is approximately 500 miles from the nearest accredited center in Phoenix, Arizona, and about 600 miles from others in San Antonio and Dallas, Texas.
Distance is only one barrier to her care, he noted. Jane also has to wait for her insurer and her treatment hospital to approve the therapy, and for delays caused by supply-chain problems; meanwhile, she's worried whether she's going to survive long enough to get treatment, and whether she'll be able to afford the associated costs.
"Similarly, our colleagues who help run our institutions are worried because of the financial implications not of just Jane's treatment, but all the patients that we're serving," LeMaistre said.
Much Ado About Something
Another speaker, Stephanie Farnia, MPH, director of gene therapy and cellular immunotherapy for the Blue Cross Blue Shield Association, outlined two conflicting views of the impact that the costs of cellular therapy are having on the US healthcare system
The "Much Ado About Nothing" camp argues that "this patient population is vastly underserved, these are small numbers, it's a rounding error when it comes to total spend in the healthcare system, let's not make too much of this," she said.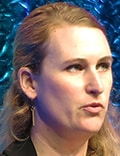 The other narrative is of a sea change, she continued. "The concept of undergoing a foundational shift in how you look at a number of things, that there are only small patient populations with few treatment alternatives, the costs of alternate therapies are also expensive, and that the next generation of products will be "bigger, better, safer, and cheaper.' "
The pharmaceutical industry has responded to concerns about the high costs of CAR T with outcomes-based agreements (OBA) and indication-based pricing, she noted.
For example, Novartis, maker of the CAR T construct tisagenlecleucel (Kymriah) participates in a voluntary, all-payer opt-in program for pediatric patients up to age 25. The product price is set at $475,000 for B-cell acute lymphocytic leukemia (ALL). However, centers are not charged for the cost of the product if a patient has not had a complete remission (CR) or a CR with incomplete recovery of blood counts. As of February 10, 2020, half of all 108 US centers were participating in the program.
More directly important for patients is a recent approval from the US Department of Health and Human Services that was granted to Novartis to pay or reimburse Medicare or Medicaid beneficiaries for travel, lodging, and meal expenses related to treatment. Clarification of the policy was necessary to assure that Novartis would not be in violation of anti-kickback regulations.
A Whole New World
In an interview with Medscape Medical News, Krishna Komanduri, MD, a professor of medicine at the University of Miami's Sylvester Comprehensive Cancer Center who attended the session, said that solving the problem of high-cost, high-value cancer therapies will require new strategies and new partnerships among industry, providers, and patients.
"We have to rethink financing from the ground up, rather than try to incrementally fix existing structures," he said.
Ron Potts, MD, quality improvement medical director for Kaiser Permanente National Transplant Services, told Medscape Medical News that various stakeholders are attempting to address financing issues to find a common solution, "but there are barriers to doing that, such as anti-trust laws, and Medicare rules against some of the things we need to talk about."
Komanduri and Potts both served on an advisory board on financial barriers to transplantation run by the National Marrow Donor program, and are members of the Massachusetts Institute of Technology's FoCUS (Financing and Reimbursement of Cures in the US) project, which is one of many groups addressing the problems of multilateral financing.
The problems seen with the cost and financing of CAR T-cell therapies are the same that providers and patients encountered when allogeneic and autologous stem cell transplantations were introduced, Komanduri noted.
CAR T-cell therapy has yet to catch up, but "many payers in the transplant space provide expenses for transplant donors, and housing expenses for care that may require the patient to stay in the area of the transplant center for 3 months," he said.
Farnia told Medscape Medical News that Blue Cross Blue Shield programs across the country make individual decisions about reimbursing patient expenses for care-related travel and lodging. "They also make the decision whether or not to offer that benefit based on IRS standards, so a patient could collect receipts and get reimbursed up to the per diem, or to take an allocation of say, five thousand dollars, that they can spend as they need to, but it then becomes taxable income for them," she noted.
Asked to comment on the fact that patient reimbursement is limited to only a handful of expensive therapies, she said there is a trade-off between compensating patients for nonmedical expenses and attempting to keep premiums as low as possible.
Gutierrez, LeMaistre, Farnia, and Potts are employees of their respective organizations. Komanduri disclosed advisory board activities for Novartis and Kite.
Transplantation & Cellular Therapy Meetings of ASTCT and CIBMTR 2020: Presented February 19, 2020.
For more from Medscape Oncology, join us on Twitter and Facebook
Medscape Medical News © 2020

Cite this: Hidden Costs of CAR T-Cell Therapy - Medscape - Feb 21, 2020.