Yoga appears to improve mood through increased activity of an amino acid neurotransmitter known to influence mood, anxiety, and sleep, a small randomized trial suggests.
Investigators found yoga was associated with improved mood and increased levels of gamma aminobutyric acid (GABA) in patients with major depressive disorder (MDD).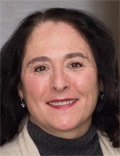 "The study suggests that the associated increase in GABA levels after a yoga session are 'time-limited,' similar to that of pharmacologic treatments such that completing one session of yoga per week may maintain elevated levels of GABA," lead investigator Chris Streeter, MD, associate professor of psychiatry and neurology and at Boston University School of Medicine in Massachusetts, said in a press release.
Research shows that about 40% of the depressed patients who are treated with anti-depressants don't completely recover.
"The data is very suggestive that when these patients start practicing yoga, they improve," Streeter told Medscape Medical News.
"I think clinicians should consider this as a kind of a 'whole package,' said Streeter, who is also the director of the Boston Yoga Research Center at the medical school. "It shouldn't be just 'take the pill'; it should be 'take the pill and do some type of stress reduction' and yoga is certainly acceptable" in terms of doing this.
The study was published online January 14 in the Journal of Alternative and Complementary Medicine.
Brain Imaging
Depression is a highly prevalent and disabling condition. Data from the World Health Organization show the disorder affects about 16 million people in the US every year and is the leading cause of disability worldwide.
There's increasing evidence that yoga is associated with decreased depressive symptoms. However, the mechanism by which yoga exerts this effect are relatively unexplored. The GABA system has also been linked to depressive symptoms.
To learn more, researchers randomized patients with MDD to a yoga intervention — either a high-dose group (HDG) or low-dose group (LDG).
HDG participants had three 90-minute yoga sessions and four 30-minute homework sessions per week while LDG subjects got two 90-minute sessions and three 30-minute homework sessions per week.
Each yoga session included about 60 minutes of Iyengar yoga, 10 minutes of relaxation, and 20 minutes of "coherent" breathing exercises, which involves taking five breaths per minute with equal inhalation and exhalation.
Each homework assignment consisted of 15 minutes of posture and 15 minutes of coherent breathing.
Iyengar yoga is a relatively gentle form of the exercise that emphasizes precision and alignment. The style sometimes makes use of props such as belts or blankets to minimize risk of injury or strain.
Researchers looked at changes in thalamic GABA levels using MRI and magnetic resonance spectroscopy (MRS) at various stages.
Study participants had their first brain scan before randomization; the second after 12 weeks; and the third immediately after a 90-minute yoga session. The time between the second and third scans was only a few hours.
The region of interest was the left thalamus. This area is functionally connected to brain regions associated with mood regulation.
GABA levels rise and fall with progesterone levels. Progesterone is metabolized to allopregnanolone, which directly binds at GABAA receptors and modulates the function of the GABA system. Allopregnanolone has anxiolytic and antidepressant effects.
To ensure participants didn't undergo scans when GABA levels were naturally increasing, the researchers measured GABA in the first half of the menstrual cycle in all female participants.
During the study, compliance was monitored with sign-in sheets at each yoga session, and weekly self-report forms assessed compliance with homework.
The analysis included 28 patients, mean age about 37 years, and 82% women. The two study groups were similar in terms of demographics and health status, except that the HDG had a significantly higher percentage of postmenopausal women (38.3% vs 6.7%), and a trend toward lower body mass index (BMI).
One Session per Week
The baseline Beck Depressive Inventory (BDI) score was 24.38 for HDG and 27.73 for the LDG groups.
At the end of the study, both groups showed significantly improved BDI scores (P < .05). There was no significant between-group difference in terms of improved depression scores, but that could be because of the small sample size, said Streeter.
Comparing the relative percent change in GABA, the total cohort showed a trend for increased thalamic GAMA levels. When separated into groups, the same comparison showed a statistically significant increase in GABA for the LDG (P = .032), but not for the HDG.
Of the 28 subjects, 14 had an increase in thalamic GABA levels, and 14 had a decrease in thalamic GABA levels. Looking at factors determining increased GABA, the authors found that the only one significantly associated with increased GABA levels was the number of days between the last yoga intervention and the second scan (P = .022).
Increased GABA levels were observed after about 4 days but not after 8 days. This finding suggests that at least one yoga session a week may be necessary to maintain elevated GABA levels.
"We looked at this in every which way" to find factors linked to increased GABA, said Streeter. "We looked at menopause, we looked at age, we looked at any reason to explain this, and the only thing that came up was the time since the last intervention."
The results also indicate that "the time from the last yoga class to scanning may have a greater association with increased GABA levels than assignment to the HDG or LDG," the authors note.
It's difficult to determine whether it's the breathing, the muscle posturing, or even the meditation entailed by practicing yoga that's having a positive impact on GABA, said Streeter.
However, she noted that while it's relatively easy to see if an individual is breathing at the "right rate" and in a "correct posture," it's much harder to tell if a person is meditating.
"A unique strength of this study is that pairing the yoga intervention with brain imaging provides important neurobiological insight as to the 'how' yoga may help to alleviate depression and anxiety," study investigator Marisa Silveri, PhD, a neuroscientist at McLean Hospital in Belmont, Massachusetts and associate professor of psychiatry at Harvard Medical School, said in the press release.
The authors believe that providing evidence-based data will encourage patients with depression to try yoga to improve their health and well-being.
Strengths, Weaknesses
Commenting on the findings for Medscape Medical News, yoga expert Shirley Telles, MBBS, MPhil, PhD, director of research at Patanjali Research Foundation in Haridwar, India, said they "show an interesting association between increased thalamic GABA and time since the last yoga intervention" in MDD patients.
"The results suggest that yoga combined with coherent breathing may shift the thalamic GABA favorably in these people," said Telles, who was not involved with the study.
Telles noted that although both groups practiced yoga, subjects were randomized to a group with different yoga intensities. Other study strengths were a longitudinal follow-up and use of magnetic resonance scans, she said.
However, the study did have some limitations, including its small sample size, she noted.
Also commenting for Medscape Medical News, Heather Mason, MSc, MA, founding director of Yoga in Health Care Alliance and founder and owner of The Minded Institute in London, UK, called the research "seminal and exciting."
The study "further refines our understanding of how yoga may mitigate the effects of MDD through the GABAergic network," said Mason, who has taught mind-body medicine to medical students at Boston University and Harvard University but was not associated with the current study.
"And it clarifies the need for weekly practice to maintain the spike in GABA that succeeds yoga practice," she added.
The study was funded by the Boston University Clinical and Translational Science Institute and the General Clinical Research Unit at Boston University Medical Center. Streeter is certified to teach Breath-Body-Mind. Study authors Richard Brown and Patricia Gerbarg, teach pro bono and for-profit Breath-Body-Mind, a multicomponent program that includes coherent breathing and other mind-body practices coordinated with breathing.
J Altern Complement Med . Published online January 14, 2020. Abstract
For more Medscape Psychiatry news, join us on Facebook and Twitter
Medscape Medical News © 2020

Cite this: How Yoga Exercises Its Positive Effect on Depression - Medscape - Feb 13, 2020.