After 3 decades of caring for critical patients and managing the frenzy of bustling emergency departments, Matthew E. Seaman, MD, was ready for a calmer, slower pace.
An accomplished physician, instructor, and author, Dr. Seaman completed his final ED shift on Jan. 22, 2017, and eagerly entered a new era — retirement. He planned to travel with his wife and spend time at their tree farm near the Nisqually River in west-central Washington state, where the Seamans found solace planting Douglas firs, digging trails, and collecting driftwood.
"When people asked him what he did for a living, he said, 'I'm a tree farmer,' " remembered Linda Seaman, MD, a family physician and Dr Seaman's wife of 30 years. "He was an avid gardener and a woodworker. He taught himself to make beautiful furniture, frames, and bowls. His amazing, handcrafted frames reflect the kind of person he was — detailed, creative, and patient."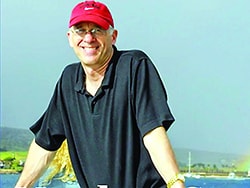 Dr. Matt Seaman's retirement idyll, however, was cut short by a complaint to the Washington Medical Commission (WMC). The investigation and scrutiny that resulted, followed by a lawsuit and grueling litigation process, eroded his mental health and triggered an unyielding sense of hopelessness, family and friends say. As the legal case continued and his mental state worsened, his wife tried desperately to get her husband the mental health care he needed, but the couple encountered barriers at every turn, Dr Linda Seaman said in a series of interviews.
"I can honestly say that I've never personally seen anyone suffer the way I saw my husband suffering," Dr. Linda Seaman said. "At the end, he was done. He was so tired. He just couldn't handle it anymore."
Dr. Matt Seaman died by suicide on March 28, 2019, at the age of 62.
A troubling problem
An estimated 400 physicians die by suicide each year, although updated research is needed, said Sidney Zisook, MD, professor of psychiatry at the University of California, San Diego, who researches physician suicide.
"The prevalence is essentially unknown," he said in an interview. "We have estimates, but there's no really good registry of physician suicides. [But the rate] doesn't appear to be going down. It's troublesome." Two recent studies shed some light on depressed doctors and factors that may contribute to physician suicide.
Physicians who died by suicide were far more likely to have experienced job-related problems, compared with nonphysicians, but less likely to have experienced the recent death of a loved one, according to a 2013 study of 203 physician suicides. Physicians who died by suicide were more likely to be older, compared with nonphysicians, and more often were married at the time of death. The mean age for physicians in the study was 59, compared with 47 for nondoctors.
In addition, physicians who died by suicide more often had a known mental illness compared with nonphysicians, yet there was no significant difference in their use of antidepressants, the study found. However, physicians who took their own lives had a dramatically higher likelihood of having benzodiazepines and barbiturates in their systems at the time of death.
Another review involving 129,000 medical students in 47 countries found that 27% of medical students reported depression or depressive symptoms and 11% of students reported suicidal ideation during medical school. The 2016 analysis, published in JAMA, found that only 16% of students who screened positive for depression sought treatment.
A significant portion of doctors who die by suicide never sought help from mental health specialists, primary care physicians, or even pastoral leaders, said Michael F. Myers, MD, professor of clinical psychiatry at State University of New York, Brooklyn, and the author of "Why Physicians Die by Suicide: Lessons Learned From Their Families and Others Who Cared."
Shame, anxiety, and embarrassment frequently keep them from reaching out, Dr. Myers said. Physicians who do seek care, meanwhile, often receive suboptimal care from fellow doctors, he said.
"There are a number of doctors dying by suicide each year who are dying of treatable illnesses," said Dr. Myers, who lost a medical school roommate to suicide. "Too many doctors are falling through the cracks and not getting the kind of care that they deserve or that is state of the art."
'A very calm demeanor'
In the emergency department, Dr. Matt Seaman was known for his unwavering focus and steady direction.
No matter the complexity or circumstance, Dr. Matt Seaman kept his cool and led with confidence, said Jim Perez, MD, an emergency physician based in Friday Harbor, Washington, and longtime friend of the Seamans.
"We would have multiple traumas come in or cardiac arrest," Dr. Perez said in an interview. "Some docs get excited and start raising their voice or yelling, but Matt always had a very calm demeanor. I never heard him raise his voice. He was a calm leader."
Serious and logical, Dr. Seaman was not one prone to belly laughs or demonstrative displays of emotion, but he had a soft spot for children and mentored many young people, said Jared Bower, a longtime friend and colleague. He was especially close to his daughter, Heather, and the two shared a special bond, Mr. Bower said.
"I have never seen [Matt] more happy than when he walked his daughter down the aisle," said Mr. Bower, who officiated the wedding in September 2016. "It was as if some of his solemnity seemed to melt away, and he was truly happy."
Double-boarded in internal medicine and emergency medicine, Dr. Seaman had a thirst for knowledge that led to expertise in myriad subjects over the years. He taught classes in advanced life support, launched a desktop publishing business, and wrote books with his wife on palliative care and pediatric pain management. Outside of the ED, he became a proficient two-step dancer, artist, skier, and environmentalist.
"He never quit learning," Dr. Linda Seaman said. "He was always reading, studying, learning. He loved being the expert. Whatever he did, he did it well."
Resilience was part of his nature, friends and family say. As a young couple, the Seamans experienced a series of heartbreaks while trying to grow their family, including the loss of a son at birth. The couple pulled through together, welcoming Heather in 1993.
"We've been through things that can blow marriages apart," Dr. Linda Seaman said. "I think it brought us closer and strengthened our faith."
Throughout his career, Dr. Matt Seaman worked through unsupportive work environments, job transitions, and ever-growing clinical demands. For example, he was named in three malpractice lawsuits and prevailed in each instance, his wife recalled. Court records show that he won one legal challenge at trial and that he was removed as a defendant from the others.
Despite his resolve, 35 years in the emergency department had taken their toll. After a taxing few months navigating administrative turmoil in the hospital, Dr. Matt Seaman told his wife that he was finished with medicine, she recalled.
She remembers him saying, "I can't handle this insanity, anymore."
'Perfect storm' of Stressors
It's no secret that workplace pressures can weigh heavily on physicians' mental health.
"The stressors in medical practice today are very real," Dr. Myers said. "So many doctors feel they're spending so much time on documentation that they're getting less and less time with their patients. They're expected to see too many patients in too short a time, and they feel like they're on a treadmill."
Chronic job stress frequently emerges as physician burnout, defined as a combination of overwhelming exhaustion, depersonalization and detachment, and a sense of ineffectiveness and lack of accomplishment, said Carol A. Bern­stein, MD, psychiatry professor at Albert Einstein College of Medicine, New York, and a past president of the American Psychiatric Association. But she noted that the term "burnout" is defined differently by different people.
"When looking at physicians, the burnout rates really vary by specialty," she said in an interview. "On average, we're looking at burnout rates of between 40% to 50%. It's higher in frontline specialties like the emergency room and in some surgical specialties."
Malpractice claims can add another layer of stressors, said Louise B. Andrew, MD, JD, an emergency department physician and national litigation stress counselor. By age 55, nearly half of physicians will face a lawsuit, according to data from the American Medical Association.
From an often unexpected filing to a demanding deposition to a traumatic trial or settlement, litigation can cause deep mental, emotional, and physical stress, Dr. Andrew said in an interview.
"I've never met a physician who wasn't greatly stressed by malpractice litigation; even talking about it raises their stress levels," she said. "Being sued is one of the most stressful things that can happen to a physician."
In addition to workplace stressors, the overall payoff for practicing medicine has diminished, Dr. Bernstein said.
"We're prepared to give up things to do medicine, but you want to have a sense of efficacy in what you're doing; you want to feel like you're helping patients," she said. "Increasingly, our autonomy and control are being removed, and this makes it very hard to get the balance. The scales have tipped so that the negative aspects of being a physician are starting to outweigh the very strong positive aspects. That all contributes to burnout. It's a perfect storm to some extent."
The complaint is lodged
After returning from a trip in January 2017, Dr. Matt Seaman was sifting through a stack of mail when he discovered a letter from the WMC. The note described a patient complaint against Dr. Matt Seaman alleging that he failed to properly evaluate a patient's cervical spine following a fall from a horse and that he discharged the patient without adequate treatment. The patient later went to another ED where she was diagnosed with multiple fractures, according to commission documents.
The commission requested a response from Dr. Matt Seaman about the incident, which had occurred 2 years prior. At the time, Dr. Matt Seaman no longer worked at Kittitas Valley Community Hospital, where the visit took place.
On Jan. 11, 2017, he drove to the hospital to review the chart from the patient encounter, but he was denied access to the record and informed by staff that "an attorney could access the chart, but a physician could not," according to his written reply to the commission. As a result, he was forced to respond to the commission by memory, Dr. Linda Seaman said.
The fact-finding and questions continued for more than a year and culminated in a hearing. Dr. Matt Seaman thought that the commission's process was biased and that the medical expert retained to review the complaint was not credible, Dr. Linda Seaman said. Her husband disagreed that his care was substandard. During his evaluation of the patient, Dr. Matt Seaman ordered multiple X-rays in the areas of pain and injury, which he and the radiologist on-call interpreted as normal, according to Dr. Linda Seaman. He prescribed pain medications and advised follow-up if pain continued. During the patient's subsequent ED visit 2 days later, left-side fractures were found by CT scans and additional views, according to Dr. Linda Seaman. Three were occult fractures, she said.
Dr. Matt Seaman ultimately agreed to a Stipulation of Informal Disposition, which would make the allegations public and mean the voluntary surrender of his license. If he agreed, the commission would forgo further disciplinary proceedings, according to commission records.
Although reluctant, Dr. Seaman signed the stipulation after learning it could cost $50,000 out-of-pocket to defend an ongoing medical commission case.
"He was getting more depressed by the insults and assaults on his integrity and professionalism, and his expertise as a board-certified emergency medicine physician since 1988," Dr. Linda Seaman said. "It appeared rational to Matt to just 'make this investigation go away.' Matt wanted to move on, relieve himself of the stress and relentless burden of demands and dialogue between him, his defense attorney, the insurance company, and the [commission] investigation team. His defense attorney agreed."
Stephanie McManus, a spokeswoman for the commission, said the commission's job is to protect the public and the profession of medicine through equitable treatment of all parties involved in the complaint process, including practitioners.
"The WMC is bound by laws and administrative rules for how complaints are processed and investigated," Ms. McManus said in an interview when asked specifically about the Seamans' allegations that the expert was biased. "There is an even larger body of laws and rules governing the WMC actions when it comes to the formal and informal discipline process. To that end, we use outside experts when the findings are challenged to ensure that the results are impartial. There is an expansive set of due process rights afforded to all practitioners and our burden of proof is the second highest possible per Washington case law. Dr. Seaman was represented by legal counsel throughout this process and had the ability to make use of the entirety of the court system to find relief."
Following the stipulation, Dr. Seaman watched as a career's worth of accolades and awards were replaced with warning letters and embarrassing alerts. The complaint was reported to the National Practitioner Data Bank and the Federation of State Medical Boards. The stipulation he signed was placed on the health department's website and disseminated via the commission's electronic mailing list. Just months before, Dr. Matt Seaman had received a 30-year pin from the American Board of Emergency Medicine for his "dedication to the specialty," and now, there was a letter warning he was no longer certified and that he was ineligible to practice in Washington state.
Before Dr. Matt Seaman could put the complaint behind him, he encountered another challenge: a lawsuit.
A lingering case
After a long, demanding career, Dr. Matt Seaman had little energy left to fight an arduous legal battle in retirement. He knew that demanding hours, hearings, and questioning were ahead — and he wanted none of it.
The lawsuit, filed by the same patient who filed the commission complaint, alleged that Dr. Matt Seaman's efforts fell below the standard of care when evaluating the patient's injuries. As a result, the patient's fractures went undiagnosed until 2 days later, causing the patient "to suffer permanent physical ... damage," the suit alleged.
Dr. Matt Seaman's legal team denied the allegations and countered that the plaintiff's claim was invalid, according to court records. The claim did not meet the threshold for a malpractice claim because there was essentially "no permanent damage" caused by the missed fractures, according to Dr. Linda Seaman and journal entries by Dr. Matt Seaman.
To be considered medical malpractice, a plaintiff must prove that an injury was caused by negligence and that the injury resulted in significant harm. The treatment for the missed fractures was conservative care, including bed rest, ice, and elevation, and ultimately, some physical therapy, Dr. Linda Seaman said.
Dr. Matt Seaman's assigned defense attorney, Peter Ritchie, contended that the patient's injuries, if any, were caused by other parties associated with the patient's medical care. In court documents, Mr. Ritchie named several other health professionals and entities as being potentially responsible for the patient's alleged injuries.
It is unclear whether TeamHealth or Dr. Matt Seaman's insurer hired Mr. Ritchie as his defense attorney. Neither TeamHealth nor ProAssurance, Dr. Matt Seaman's medical liability insurer, responded to inquiries about their roles in the case.
Dr. Linda Seaman said her husband was not negligent, but he wanted the case to end. In a journal entry dated Dec. 22, 2018, Dr. Seaman wrote that he could not mentally endure a trial.
"From the perspective of stress and depression, we must settle soon," Dr. Seaman wrote in an entry provided to MDedge News. "For me, the stress is overwhelming."
He repeatedly pleaded with Mr. Ritchie, to settle, but his defense team rejected his requests, his wife said. A physician's medical liability insurance contract generally dictates whether the insurer can opt to settle or pursue a trial without a physician's approval. The specifics of Dr. Matt Seaman's contract are unclear.
To his dismay, he learned that the stipulation he had signed with the commission would be allowed during the deposition, although his defense attorney initially had assured the opposite, she said.
"Matt was informed that the stipulation would most likely be read line by line as a component of the discovery process," Dr. Linda Seaman said. "Matt felt betrayed."
Mr. Ritchie, a defense attorney based in Yakima, WA., did not return messages seeking comment. TeamHealth, Dr. Seaman's employer, which helped manage the claim, declined to comment about the specifics of Dr. Seaman's case.
"As a general policy we cannot comment on litigation, but the health and well-being of our doctors and health care providers is always a critical priority," the company said in a statement. "The entire TeamHealth family is deeply saddened by the loss of Dr. Seaman and expresses our heartfelt condolences to his family, friends, and colleagues."
By mid-March 2019, Dr. Seaman's case had more than 100 court entries, including motions, countermotions, and disputes regarding admissible evidence. The couple was informed that the plaintiff was requesting to view Dr. Seaman's mental health records. On March 8, 2019, Mr. Ritchie sought a protective order against disclosure of Dr. Seaman's mental health history, arguing that the information was irrelevant and a violation of Dr. Seaman's privacy, according to court documents. A judge denied the protective order.
Against the Seamans' protest, the plaintiff added Dr. Linda Seaman and "the marital community" as defendants. In general, a spouse may be added to a civil suit to preserve the plaintiff's ability to collect on any assets transferred from the defendant to the spouse, according to two medical liability defense attorneys unrelated to the case.
The Seamans feared that the plaintiff intended to go after their personal assests after exceeding the policy limit.
"Everything we'd saved our whole lives was at stake," Dr. Linda Seaman said.
'A dark, dark place'
As the lawsuit dragged on, Dr. Matt Seaman's mental health deteriorated. Bouts of depression had emerged before. Two job transitions over the years had triggered depression, his wife recalled. Both times, Dr. Seaman had improved with antidepressants prescribed by his family physician, she said.
In August 2018, Dr. Matt Seaman voluntarily entered an inpatient psychiatric unit after telling his family doctor that he felt suicidal. After the hospitalization, he was assigned a telemedicine psychiatrist and started sessions with a licensed mental health therapist.
But this time, he didn't get better, his wife said. Antidepressants weren't working. He was growing more despondent by the day, hardly sleeping, and losing weight. He spent Christmas day 2018 in the psychiatric unit during another inpatient stay that lasted nearly 3 weeks. In journal entries at the time, Dr. Seaman wrote about his family coming to visit and how much he loved them, but he noted that he was worried about the stressors that awaited at home.
"I am not well enough for discharge," he wrote. "I am still mentally ill. It will still require months of agony before the depression fades. And I'll have lots of stressors to hold me back. ... I am discouraged about not being well ... but it's time to leave this place."
As she watched her husband decline, Dr. Linda Seaman fervently tried to help him, researching, making calls, and taking steps to protect his safety at home. She believed that electroconvulsive therapy, transcranial magnetic stimulation, or IV ketamine might help, but she said his psychiatrist was unwilling to authorize the interventions.
The approaching deposition filled Dr. Matt Seaman with dread. Hoping the judge might delay the deposition, Dr. Linda Seaman twice asked whether his psychiatrist would write a letter to the court relaying Dr. Matt Seaman's worsening mental condition. He would not, she said.
"I reiterated my concern, that if [Dr. Matt Seaman] was not able to endure this process and his depression continued to worsen with suicidal ideation, and he would not write him a letter of protection, then who would?" Dr. Linda Seaman recalled. "He referred me to his family doctor for such interventions."
Joseph R. Doumit, MD, a Seattle-based telepsychiatrist with Virginia Mason Memorial hospital, did not return messages seeking comment. A spokeswoman for Virginia Mason Memorial said the hospital declined to comment.
On March 22, 2019, Dr. Matt Seaman attended a deposition preparation meeting with his defense attorney that lasted several hours. He returned home physically and emotionally exhausted. Concerned, Dr. Linda Seaman asked whether they should try to postpone the March 26 deposition.
"I just need this to be over," Dr. Seaman told his wife, and then added, "Linda, I am in such a dark, dark place."
An uphill road to care
The path to mental health care for physicians is strewn with hurdles, experts say. Doctors must first overcome the fears of judgment and discrimination, Dr. Zisook said. That sharing their condition may affect licensing or malpractice insurance are two common concerns.
"Stigma is real in general, and [feelings of] stigma are exacerbated when you're depressed," he said. "Physicians, instead of getting help or acknowledging when they're depressed, [may] just try to sweep it under the cover."
Physicians also face obstacles in finding mental health care and receiving effective treatment. Frequently, physicians avoid treating other doctors, and when they do, they cut corners and ignore red flags, said Peter Yellowlees, MD, a psychiatrist and chief wellness officer at the University of California, Davis Health.
"A lot of doctors don't particularly like treating colleagues," Dr. Yellowlees said in an interview. "They can be intimidating."
Physicians tend to identify with other doctors, and in doing so, may not want to believe the physician patient has depression or another mental illness, said Dr. Yellowlees, author of the book, "Physician Suicide: Cases and Commentaries" (American Psychiatric Association Publishing, 2019). The treating physician may make excuses not to confront the real diagnosis, he added.
Doctors often don't keep as close an eye on physician patients as they should and fail to get them back as quickly as necessary for follow-up, Dr. Myers added. The problem is compounded by the fact that physician patients can require a different approach and closer inspection than nonphysicians, he noted.
"They may not appreciate that when a doctor becomes a patient, it can be tricky," he said. "Because they have some medical knowledge, some doctors are used to putting on a front, and they're actually hiding how ill they feel. When you look after a doctor, you have to be a little suspicious that they may be covering up their suicidality. There's a real art to looking after seriously ill physicians, and the doctor looking after them has to really take charge."
A tragic discovery
After an all-day deposition, Dr. Matthew Seaman returned home worn out. He had purchased three bottles of wine, although he was never a drinker, his wife recalled.
"My husband came home from the deposition, not relieved as expected, as he had been dreading the event, but demoralized, more depressed, and all sense of human worth had been beaten out of him," Dr. Linda Seaman said. "He did not wish to celebrate. He wanted to die and said so."
The following day, Dr. Linda Seaman left messages with her husband's psychiatrist with concerns about his declining mental state. A receptionist repeatedly advised that the psychiatrist does not communicate with patients or families by phone and that the messages would be relayed, Dr. Linda Seaman said. After getting nowhere during the second call, she handed her husband the phone.
"Matt told the receptionist he was suicidal and wished to speak with [the psychiatrist] as his medications were not helping him," she said. "[She] told my husband to go to the ER. My husband is an ER doctor, has served in this community for 30 years, and he told [her]: 'I am not going to the ER! And I am not going to be hospitalized at Memorial hospital ever again. It was a waste of time.' "
None of the calls were returned.
That night, Dr. Matt Seaman went to the couple's basement to sleep as he often did because of his insomnia. Dr. Linda Seaman was giving a presentation at the medical school the next day and her husband knew she needed her sleep.
The next day, after finishing her slides, Dr. Linda Seaman went downstairs to check on her husband and say goodbye. She entered the room and found he had hanged himself.
The key to prevention
A vital step to preventing physician suicide is recognizing the mental harm that lawsuits and other professional scrutiny can cause, Dr. Andrew said.
"The key is individual awareness that suicide can be an outcome of litigation and that some of the earliest warning signs are going to be subtle, such as withdrawal, isolation, sadness, and some degree of immobility," Dr. Andrew said. "We, as sentient fellow physicians, need to reach out to each other, in any situation, not just litigation, but it also applies to licenser actions and even bad patient outcomes. It's up to us to be alert and support colleagues who are under any kind of emotional distress."
To that end, more institutions and employers should develop peer-to-peer and group support services for doctors going through stressful experiences, said Dr. Andrew, founder of MD Mentor, which provides litigation support and consulting services to physicians.
At the same time, it is important for medical communities to identify more psychiatrists who are comfortable caring for their colleagues and open to seeing them quickly, Dr. Myers said.
"The bottom line is this: In medical communities in which mental health professionals step up to the plate and make it easier for symptomatic colleagues to consult them in their hour of need, there is less suffering and earlier initiation of treatment, treatment that can be life-saving and suicide preventing," he said.
Taking physician wellness seriously is vital, said Dr. Yellowlees, who is one of about 30 chief wellness officers across the country. In this role, Dr. Yellowlees aims to improve access to care for all physicians, whether for treatment of depression/suicidality, burnout prevention, or support after traumatic events. He also teaches a 6-month fellowship course on clinical health and well-being, which begins its second cohort in April 2020.
Dr. Zisook said one promising change already underway is that more people are discussing physician suicide and sharing the real stories behind the statistics.
"That's an important first step, and it's finally happening," he said. "We can do ourselves and our colleagues a whole lot of good by facing, acknowledging, and talking about the issues and breaking through this cloud of silence that we all have about physician health."
A strong life and legacy
For the first time in many seasons, the Douglas firs that line Dr. Matt Seaman's tree farm near the Nisqually River are without the meticulous hand of their doting tree farmer. The absence is one of many deep holes left by the doctor's death.
"Reality is taking its toll in little snippets," Dr. Linda Seaman said. "I don't have anyone to travel with. I miss my best friend."
But the roots of Dr. Matt Seaman's life and legacy remain strong.
He would want to be remembered as a provider for his family, an emergency medicine expert, an environmentalist, an entrepreneur, and a lover of German Shepherds, his wife said. She believes his life embodied one of the lines he often repeated: "Embrace the journey."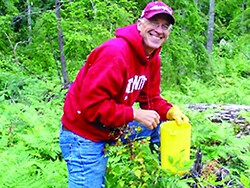 After her husband's death, Dr. Linda Seaman secured her own legal counsel, who was able to settle the lawsuit against her husband, she said, noting that she paid the legal costs and settlement.
Since the ordeal, Dr. Linda Seaman has become an advocate for change in medical board processes, better care for physicians, and more awareness during the litigation process.
"If I can spare one physician and their family from going through the suffering our family endured, and help those 'investigated' be more supported and educated on how these current regulatory and legal systems work, it will be worth it," she said. " ... A more humane, transparent, compassionate process that protects physicians and give them fair peer review and ongoing support during these difficult journeys would save physician lives."
The National Suicide Prevention Lifeline is staffed around the clock at 1-800-273-8255; www.suicidepreventionlifeline.org provides information, resources, and local crisis centers.
This article originally appeared on MDedge.com.
For more news, follow Medscape on Facebook, Twitter, Instagram, and YouTube
Medscape Medical News © 2020

Cite this: Breaking Through 'Cloud of Silence' - Medscape - Jan 21, 2020.