Sobering data from the National Institute on Alcohol Abuse and Alcoholism (NIAAA) show the number of alcohol-related deaths in the United States has risen dramatically over the past 2 decades.
A new report indicates that between 1999 and 2017, almost 1 million individuals died from some type of alcohol-related cause. In addition, the mention of alcohol in death certificates increased from nearly 36,000 per year to more than 72,000 during the same period. In 2017 alone, alcohol played a role in 2.6% of all of US deaths.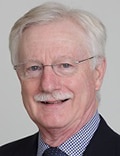 "Alcohol is not a benign substance, and there are many ways it can contribute to mortality," George F. Koob, PhD, director of the NIAAA, said in a press release.
The new results suggest "alcohol-related deaths involving injuries, overdoses, and chronic diseases are increasing across a wide swatch of the population," Koob noted. "The report is a wake-up call to the growing threat alcohol poses to public health."
The findings were published online January 7 in Alcoholism: Clinical and Experimental Research.
Liver Disease, Overdose
As reported by Medscape Medical News, in 2018, a report by the World Health Organization revealed that alcohol use resulted in about 3 million deaths worldwide in 2016 alone and accounted for 5.3% of all deaths that year.
The current investigators, led by Aaron M. White, PhD, senior scientific advisor at the NIAAA, assessed US death certificates filed from 1999 through 2017.
They found that during this period there were 944,880 total alcohol-related deaths among individuals 16 years of age or older.
In addition, the number of these deaths increased more than twofold, from 35,914 in 1999 to 72,558 in 2017. This corresponds to a 50.9% age-standardized rate increase ― from 16.9 to 25.5 per 100,000.
"A death was identified as alcohol-related if an alcohol-induced cause was listed as the underlying cause and/or as a multiple cause of death," the researchers report.
In 2017 alone, there were roughly 2.8 million deaths in the United States. Of these, 2.6% involved an alcohol-attributable cause of death.
In the same year, 30.7% of the alcohol-related deaths resulted from alcoholic liver disease (n = 22,245), while 17.9% resulted from overdoses of alcohol ― either alone or in combination with other drugs (n = 12,954).
A Growing Problem in Women
Among all alcohol-related deaths, 76.4% were of men. However, the increase in the age-adjusted rate was greater for women over time than for men, especially starting in 2010.
For women, the annual percent change (APC) increased by an average of 2.1% from 1999 to 2010, but it increased by 5.2% from 2010 to 2017.
This result is especially troubling because it comes "at a time of growing evidence that even one drink per day of alcohol can contribute to an increase in the risk of breast cancer for women," the NIAAA noted in the release.
"Women also appear to be at a greater risk than men for alcohol-related cardiovascular diseases, liver disease, alcohol use disorder, and other consequences," the organization added.
Koob agreed that alcohol is "a growing women's health issue."
The rapid increase in alcohol-related deaths in this group "is troubling and parallels the increase in alcohol consumption among women over the past decades," he said.
Although the highest overall rate of alcohol-related deaths was in individuals aged 45 to 74 years, the greatest increases in APC were among those aged 25 to 34 years (5.9% for women and 4.1% for men).
"Taken together, the findings of this study and others suggest that alcohol-related harms are increasing at multiple levels ― from ED visits and hospitalization to death," Koob said.
"Better surveillance of alcohol involvement in mortality is essential in order to better understand and address the impact of alcohol on public health," he added.
Profound Impact on Mortality
In an accompanying editorial, Jürgen Rehm, PhD, Institute for Mental Health Policy Research, Center for Addiction and Mental Health, Toronto, Ontario, Canada, notes that life expectancy in the United States has recently stagnated and has even decreased slightly.
"Alcohol use has repeatedly been identified as a possible underlying culprit, but the recent analysis by White and colleagues provides a detailed and comprehensive overview on which alcohol-related causes of death have actually had the most profound effect on American mortality rates and life expectancy," Rehm writes.
He adds that he agrees with the investigators that rates of alcohol-related deaths are probably underestimated. Reasons for this include the fact that terms that are more general are often recorded on death certificates because of the stigma associated with "alcohol" or "alcoholic," he notes.
For example, "liver disease" or "liver cirrhosis" may be used in place of "alcoholic liver cirrhosis."
Overall, "alcohol use must be recognized for what it is ― a major risk factor for premature death in the United States," Rehm writes.
"Such a conclusion would suggest the need for the introduction of effective alcohol policies ― to at the very least not increase the affordability of alcohol as has been the tendency over the past decade," he adds.
Rehm notes that increased alcohol taxes may help to achieve that goal.
The study was funded by the NIAAA. The study authors, Koob, and Rehm report no relevant financial relationships.
Alcohol Clin Exp Res. Published online January 7, 2020. Full article, Editorial
Follow Deborah Brauser on Twitter: @MedscapeDeb. For more Medscape Psychiatry news, join us on Facebook and Twitter.
Medscape Medical News © 2020

Cite this: Sobering Data on Alcohol-Related Deaths in the US - Medscape - Jan 14, 2020.