"Hey man, just wanted you to be one of the first to know that I put in my 90-day resignation notice at the hospital. Planning to pursue exec MBA..."
I did a double take at this shocking text from an orthopedic surgery colleague who was also a close friend. What? He was quitting?
We had just slaved through 5 years of orthopedic surgery residency, 1 year of fellowship, and just passed our oral boards. We were now supposed to be living the dream. All of that delayed gratification: throwing away our 20s holed up in the library, taking call endlessly on weekends and holidays. We did it for the ultimate privilege of being attending surgeons for our patients one day.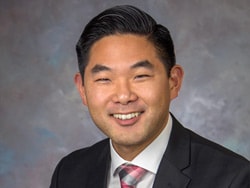 I called him right away and he confirmed my suspicions about why he quit. As an employed physician in a hospital system, he felt that he was sadly just becoming a cog in the machine, a "provider" generating relative value units. Administrators who had never done a day of residency or even stepped foot in his clinic wanted to provide "guidance" on how he should practice medicine. Overall, he felt that medicine was a sinking ship on which doctors were losing autonomy quickly and that this was a path leading straight to burnout.
I felt I had to let the Twitterverse know.
This tweet went viral and it was clear that I was on to something. I had struck a nerve with many of my physician colleagues. Surprisingly, many physicians empathized with my friend and didn't blame him for looking elsewhere in finding a fulfilling career. Some physicians even thought he was doing the right thing.
I was getting really curious. I followed up with a Twitter poll: "Physicians, are you actively making plans for early retirement or considering how to possibly exit medicine in the near future?" Sixty-five percent of physicians who replied were considering an early exit from medicine.
This poll result was consistent with my own observation that early retirement online physician groups are burgeoning. Physician Side Gigs on Facebook, which seeks to help "physicians interested in pursuing opportunities outside of traditional clinical medicine...as a way to supplement or even replace their clinical income," has over 50,000 members. Another Facebook group, Physicians on FIRE, aims to help physicians reach "Financial Independence. Retire Early" and has over 4000 members.
It is difficult to determine whether these physicians seeking early retirement are just wishfully complaining or actually planning an exit strategy. Many physicians answering the Twitter poll clarified that they loved treating and helping their patients but that the system had just become too difficult to deal with. Did this many physicians really want to leave the practice of medicine? What does that mean for our impending physician shortage? Why do so many of us feel the urge to get out?
Many discussions with disenchanted physicians ensued after that poll. In these discussions, I have found several common reasons that have pushed my colleagues to leave medicine.
Devaluation of Physicians on All Fronts
Devaluation appears to be happening on many fronts, according to my discussions with doctors online. There is the use of the term "provider" to replace "physician," which more of us are finding offensive.
Mid-level providers who are cheaper for health systems to hire are replacing physicians. Reimbursements from commercial payers are declining. Health policy "experts" unfairly blame rising healthcare costs on physicians and have pushed legislators to find ways to lower physician compensation further. There are fewer physician meeting spaces in hospitals, such as doctors' lounges or physician dining rooms, which used to serve as important spaces for physicians to commiserate and collaborate.
Overall, I sense great disappointment and anger among physicians about what many perceive to be increasing disregard for the tremendous amount of sacrifice physicians have made to complete their training. Physicians increasingly regret all of that time away from family or dropping their personal interests and hobbies during medical school and residency.
Medscape Business of Medicine © 2020 WebMD, LLC

Any views expressed above are the author's own and do not necessarily reflect the views of WebMD or Medscape.
Cite this: Daniel E. Choi. My Millennial Doctor Peers Think They're Walking Into a Crisis - Medscape - Jan 21, 2020.