A former New York University School of Medicine, Langone Medical Center psychiatry researcher faked clinical data for research with federally funded grants worth millions of dollars, according to the US Office of Research Integrity (ORI).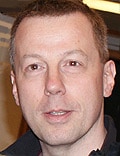 In studies of anorexia, depression, and posttraumatic stress disorder (PTSD), Alexander Neumeister, MD, "misrepresented the characteristics of the subjects entered in the research" using tactics such as "combining data from multiple subjects to represent single subjects to justify financial payments" and "changing and/or instructing his staff to change, omit, or ignore clinical and psychiatric assessment data contained in the electronic and/or written research records," the federal watchdog said today.
Neumeister, who agreed to a 2-year ban on federal funding and to correct or retract four papers — two of which appeared in JAMA Psychiatry — noted that the settlement agreement says he did not admit or deny the ORI's findings of research misconduct.
"I acknowledge there were regulatory issues raised, which I don't deny, but they were all unintentional," he told Medscape Medical News. "I regret the decisions that were noted, but, again, I acted with my best intentions, meaning I wanted to advance science, and therefore it's particularly sad and devastating for me personally, because I never intended to do anything wrong or act against any regulations or anything."
"I think the settlement is really a reflection of a dilemma in academia," Neumeister said. "When things are going great, all honors and glory go to one person, the PI [principal investigator], me in this case, and I look fantastic. If it goes wrong, it's the same way, I'm the only one who did anything wrong."
The case goes back several years, and spans grants funded between 2012 and 2015. NYU "quietly shut down eight studies at its prominent psychiatric research center and parted ways with a top researcher after discovering a series of violations in a study of an experimental, mind-altering drug," for PTSD, the New York Times reported in June 2016.
"I think their intent was good, and they were considerate to me," study participant Diane Ruffcorn said in the Times story. "But what concerned me, I was given this drug, and all these tests, and then it was goodbye, I was on my own. There was no follow-up." Pfizer provided funding for the trial of the experimental drug.
"Obviously I did not adhere, to the extent ORI would have liked to see, through the regulations, but I also wish the institution I was working for had alerted me to that fact at the time," Neumeister told Medscape Medical News of the allegations in the settlement. "If I worked in industry, for example, they have regulatory people and they make sure everyone who works in industry works along regulations."
Neumeister was criminally charged by the US Department of Justice in November 2017 for stealing government funds to pay for trips for family and friends. He was alleged to have used those funds "to repeatedly visit a professional ballet dancer in Salt Lake City — and to fly that 'friend' to New York to visit him at least four times," STAT News reported.
In June 2018, he pleaded guilty to the theft of $87,000, after which a judge sentenced Neumeister — a classically trained pianist — to play piano for "an hour at least twice weekly for the next three years at group facilities in Bridgeport, New Haven, Hartford, and Waterbury," Connecticut, the Associated Press reported at the time.
Since earlier this year, Neumeister has been contributing articles to the local news service Patch in Hamden, Connecticut, just outside New Haven, on subjects ranging from "great plants for the office" to the "best brain foods" to PTSD. Last year, he issued a press release about his involvement in a Thanksgiving soup kitchen.
In a 2018 interview posted on the site IdeaMensch, Neumeister was asked, "What is one failure you had as an entrepreneur, and how did you overcome it?"
"Go back to your basic principles, be honest with yourself, what the mistakes are," he said, "and then go with the core — what you know best and what you do best, and build it from there, or rebuild it from there."
Ellie Kincaid is Medscape's associate managing editor. She has previously written about healthcare for Forbes, The Wall Street Journal, and Nature Medicine.
Ivan Oransky, MD, is Medscape vice president for editorial and cofounder of Retraction Watch.
Follow Medscape on Facebook, Twitter, Instagram, and YouTube. Here's how to send Medscape a story tip.
Medscape Medical News © 2019

Cite this: Psychiatrist Engaged in Research Misconduct, Says Gov't Watchdog - Medscape - Dec 30, 2019.