MANCHESTER - A medical tribunal with potentially devastating consequences for British Cycling has been adjourned into the New Year.
Dr Richard Freeman is accused of ordering testogel to the Velodrome in Manchester for an athlete to boost their performance in 2011.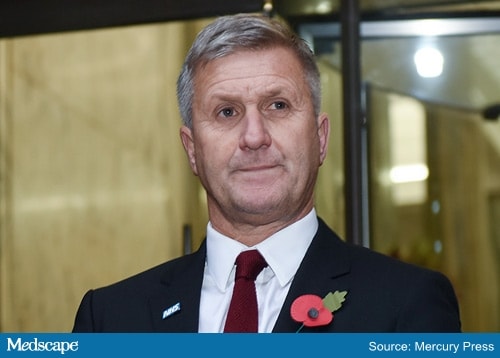 He admits ordering the product but claims it was for cycling coach Shane Sutton who bullied him into getting it as he suffered from erectile dysfunction.
Freeman has admitted a string of other charges including lying in the aftermath to UK Anti-Doping and getting an employee of Fitness4Sport to lie saying it had been sent in error.
When Shane Sutton appeared before the Medical Practitioners Tribunal Service in Manchester he denied any knowledge and said he had not heard of Testogel until years after this alleged incident. He later stormed out of proceedings after being accused of having a fridge full of testosterone and being a "habitual liar" and "doper".
Other employees of British Cycling at the time including Dr Steve Peters were unable to account for the order.
Request Dismissed
Dr Freeman's lawyer, Mary O'Rourke QC, attempted to have the case thrown out and have the evidence of Mr Sutton dismissed but both these motions were dismissed last week.
The tribunal held that evidence from Dr Richard Quinton, who says Freeman knew an athlete was short of testosterone after exercising, was capable of standing up the case.
Today a motion to adjourn on medical grounds by Ms O'Rourke was approved and proceedings are expected to resume in the spring after her client has prepared a witness statement. She added that even if the case was proven she would contest the notion his fitness to practice is impaired.
She said: "We would expect his statement to be ready in the middle of March. This is not a case where I will admit impairment."
She added that she would make a fresh legal effort to obtain an affidavit given by Mr Sutton to the Daily Mail newspaper which she says contradicts his evidence and would make fresh attempts to contact the Digital Culture and Sport Select Committee over a statement he gave them now parliament is back in session.
Later MPTS said the hearing was due to resume on Tuesday 28th April 2020 and again in October 2020.
Chris Jaffray is a journalist with the Mercury Press agency.
Editor's note, 17th December 2019: This article was updated with the hearing's resumption dates.
© 2019 WebMD, LLC

Send comments and news tips to uknewsdesk@medscape.net.
Cite this: Former Cycling Doctor's Tribunal Adjourned Until April - Medscape - Dec 16, 2019.