SAN DIEGO — The powerful synthetic opioid fentanyl is ubiquitous and laced into so many substances of abuse that many patients may not even realize they have been exposed to this key driver of opioid overdose deaths in the US, according to findings that suggest fentanyl screening should become routine in all psychiatric emergency departments (EDs).
A study of more than 700 visits to a psychiatric ED which services US veterans revealed 14% tested positive for fentanyl. Of these visits, 21% of patients reported no opioid exposure.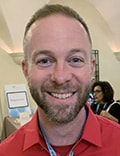 "This was a surprisingly high rate because it wasn't just in patients with opioid use disorder. Our finding suggests that if you don't specifically test for fentanyl, you might be missing patients who are exposed to this dangerous drug," study investigator Brian Fuehrlein, MD, PhD, Yale University School of Medicine, New Haven, Connecticut, told Medscape Medical News.
The findings were presented here at the American Academy of Addiction Psychiatry (AAAP) 30th Annual Meeting.
Major Public Health Threat
The US opioid epidemic is one of the worst crises in the country's history, with over 70,000 opioid overdose deaths in 2017 alone. In a single year, from 2016-2017, there was a 45% increase in deaths involving synthetic opioids, including fentanyl.
In addition, previous research shows fentanyl, an extremely powerful opioid, significantly increases the risk of overdose deaths. Adding to the problem, fentanyl analogues are growing in number and strength, posing a "major public health threat," the investigators note.
"We've observed increasing use of fentanyl in our area, and studies have shown that exposure to fentanyl significantly increases the chances of overdose death…so we wanted to take a closer look at fentanyl use in our population," Fuehrlein said.
To determine the rates of fentanyl in all patients attending a psychiatric ED, investigators tested for the substance in the urine drug screens over a 7-month period. Secondary aims of the study included determining how fentanyl is linked to the presence of other drugs of abuse and to psychiatric diagnoses.
"The psychiatric emergency room provides care to veterans with any psychiatric or substance-related emergency," Fuehrlein said.
Of the 746 presentations, 497 were unique visits (693 men, 53 women; average age 52 years; age range, 19 to 98 years).
The most common diagnoses were alcohol use disorder (59%); posttraumatic stress disorder (37%), depression (32%), cocaine use disorder (29%), and opioid use disorder (23%). Many patients had multiple psychiatric diagnoses.
Unaware of Overdose Risk
A total of 461 fentanyl screens were conducted. Of these, 66 (14.3%) tested positive for fentanyl. The average age of those who tested positive for fentanyl was 45 years but ranged from 27 to 80 years.
The most common psychiatric diagnoses in patients who were fentanyl positive were depression (24 patients, 36.4%) and posttraumatic stress disorder (28 patients, 42.4%).
Most positive fentanyl tests were also positive for opioids. However, 14 patients who tested positive for fentanyl also tested positive for cocaine but negative for opioids, and 8 positive fentanyl screens were negative for both opioids and cocaine.
"This is something we are seeing in our population, that fentanyl is not only being mixed with heroine and other opioids, it's also being mixed in with other substances, specifically cocaine and marijuana, Fuehrlein said.
Such patients, he added, are likely unaware they have been exposed to fentanyl and therefore don't understand that they are at risk for overdose.
This suggests that without routine screening, clinicians are missing a large percentage of patients exposed to fentanyl, said Fuehrlein.
"Clinicians in all settings should be aware of the fentanyl use in their area and routinely consider checking for its presence and educating patients about its dangers," he said. "If you don't specifically test for fentanyl, you could be missing it — and clinicians should educate patients when a screen is positive.
"Many patients are unaware they are using fentanyl, particularly those who primarily use cocaine. Educating patients about dangers and possibly even providing naloxone could be life-saving."
Commenting on the findings for Medscape Medical News, Thomas Penders, MD, affiliate professor of psychiatry at East Carolina University and attending psychiatrist at the Walter B. Jones Center, Greenville, North Carolina, agreed it has not been the norm to routinely screen for fentanyl.
"But I think there is an increasing awareness that we are missing a lot of fentanyl, so this study helps quantify, at least within the veteran population, how much fentanyl is out there. It's an interesting observation about how common it is," said Penders, who was not involved with the study.
"We know that fentanyl is being put into these substances. Drug dealers are adding it because it is a very powerful drug…and they're trying to give [clients] a better product in terms of getting high," he said.
The study had no specific funding. Fuehrlein and Penders have disclosed no relevant financial relationships.
American Academy of Addiction Psychiatry (AAAP) 30th Annual Meeting: Abstract 53. Presented December 8, 2019.
For more Medscape Psychiatry news, join us on Facebook and Twitter
Medscape Medical News © 2019

Cite this: Hidden Fentanyl Prompts Call for Routine Screening in EDs - Medscape - Dec 16, 2019.