SAN DIEGO — Managers of New York City businesses, including bars, restaurants, and convenience stores, encounter drug overdoses so frequently experts are calling for widespread naloxone kits (Narcan, Emergent BioSolutions) and training to help them deal with these life-threatening emergencies on-site.
A study that explored drug use encounters by New York City business managers showed that many of them faced drug use in their businesses, including finding drug paraphernalia and syringes, and needing to call emergency medical services after coming across unresponsive patrons who had overdosed.
Yet, few managers had received overdose recognition or naloxone training. This, despite the fact that they were interested in learning more about how to use rescue medications to help reverse drug overdoses in their establishments.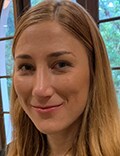 "More people outside of healthcare need to be prepared for managing opioid overdose. Rescue kits need to be widely available, and I think there is a great need and want for it," study investigator Miranda Greiner, MD, Weill Cornell/NewYork-Presbyterian Hospital, New York City, told Medscape Medical News.
The findings were presented here, at the American Academy of Addiction Psychiatry (AAAP) 30th Annual Meeting.
First Responders
Opioid overdoses in the United States have dramatically increased in recent years, largely due to the introduction of illicitly manufactured fentanyl and other synthetic agents that are frequently mixed with heroin, cocaine, and other substances, often without the user's knowledge.
"There have been a lot of overdoses happening in different bars and clubs throughout New York City in a lot of people who aren't necessarily using heroin. They are using cocaine or ecstasy. They may use it one time, but if these substances contain fentanyl, they can overdose," Greiner said.
To get a better handle on the situation, the investigators set out on foot to visit local Manhattan businesses to ask managers about experiences with customer drug use and overdose.
"Our idea was that it is often the business managers and their employees who are the first responders to the overdoses. A lot of them don't know much about overdose and yet they are experiencing it as much as anyone in healthcare. So our incentive was to give training and free Narcan kits to local New Yorkers so that they could actually help out because overdose sometimes takes hold so quickly that people are dead before EMS can even get to them," she said.
"It's just something I'd do on weekends, and what I found was that not only are a lot of people familiar with what is happening and have had someone close to them overdose, many really want the training and want to know more," Greiner said.
Initially, she thought that if she told the managers that the training would only take a short time, they would be more responsive.
High Interest
However, she found interest was so high that these individuals were willing to spend extended periods of time learning how to manage these medical emergencies.
"I started out doing the training, making the pitch that it would only take 20 minutes, but with a lot of people, the training went way beyond that length of time because they had a lot of interest and had a ton of questions.
"Many had a loved one die or had seen someone overdose in front of them. One of the training sessions I just did lasted for 2 hours, and that was largely just answering questions and people sharing their experiences," she said.
So far, Greiner has interviewed 17 local business managers. All reported that they've encountered drug use in their businesses. More than half (56%) have found drug paraphernalia, and 31% found syringes in their establishments.
Most (81%) had called emergency medical services for an incident involving drugs, and 50% did so after finding unresponsive individuals. On average, these managers reported they had about 10 drug encounters per month.
Only 13% of the managers had received overdose recognition or naloxone training, and all said that they wanted naloxone to be widely available to businesses.
The research, said Greiner, is ongoing.
"It's very easy to use Narcan, it just involves one spray in one nostril. At least it can help save some lives. It's not a solution to the opioid epidemic, but people in the community want this training. They're seeing overdoses happening in front of them and feel helpless because they aren't trained to do anything. We'd like to see more of these kits in the community," she said.
While it's not a solution to the opioid epidemic, Greiner added, it will help save lives. In addition, increasing community awareness may also help reduce stigma and increase individuals' comfort level with reaching out for treatment.
No Treatment Delays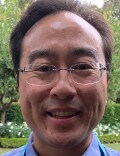 Commenting on the findings for Medscape Medical News, Jonathan Lee, MD, Farley Center, a drug rehabilitation facility in Williamsburg, Virginia, described the study as "novel" and noted the importance of educating laypeople to prevent overdose.
Also commenting was Anil Thomas, MD, Icahn School of Medicine, Mount Sinai in New York, who said such a strategy is similar to having publicly available automated external defibrillators to treat heart attacks in restaurants, airports, and other public places.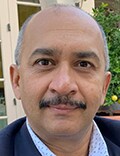 "It would be a good idea to have the managers trained to use Narcan, especially those who oversee clubs and entertainment venues where there is a good possibility that individuals might be using some sort of illicit drugs like heroin or Xanax. To have a Narcan kit available within reach would be beneficial," Thomas told Medscape Medical News.
The managers could then train their employees to provide immediate treatment, he said. "This way there is no delay in waiting for the EMS or ambulance to come, so it's a good idea."
Greiner, Lee, and Thomas have disclosed no relevant financial relationships.
American Academy of Addiction Psychiatry (AAAP) 30th Annual Meeting: Abstract 9. Presented December 8, 2019.
For more Medscape Psychiatry news, join us on Facebook and Twitter.
Medscape Medical News © 2019

Cite this: Fran Lowry. Call for Wide Availability of Opioid Rescue Kits in NYC Businesses - Medscape - Dec 10, 2019.