BALTIMORE ― An oral formulation of highly purified cannabidiol (CBD) reduces seizures associated with tuberous sclerosis complex (TSC) by more than one third, results of a phase 3 multisite randomized trial show.
A rare genetic disorder, TSC is characterized by benign tumors that develop in many parts of the body, including the brain, where they can trigger seizures. Seizures in young children, which manifest as repetitive spasm of the head and legs, are often the presenting symptom of the disease.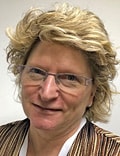 "CBD appears to be an effective medication, and a safe and well-tolerated medication, in TSC, so it gives us another treatment option in an epilepsy, where there is a significant, unmet need," study investigator Elizabeth Thiele, MD, PhD, director, Herscot Center for Tuberous Sclerosis Complex, and director, Pediatric Epilepsy Program, Massachusetts General Hospital, Boston, told Medscape Medical News.
The findings were presented here at the American Epilepsy Society (AES) 73rd Annual Meeting 2019.
Highly Refractory
As reported by Medscape Medical News, the purified CBD formulation used in the trial (Epidiolex, GW Pharmaceuticals) was approved in 2018 by the US Food and Drug Administration for the treatment of Dravet syndrome and Lennox-Gastaut syndrome (LGS), two treatment-resistant forms of epilepsy.
CBD, a chemical component of the cannabis sativa plant, does not cause users to become high. TSC affects an estimated 1 in 5500 individuals. It is caused by defects in the TSC1 and TSC2 genes that negatively control the mammalian target of rapamycin (mTOR) pathway and cause abnormal growth of cells in organ systems, most notably in the skin and brain, said Thiele.
About 85% of people with TSC have epilepsy, typically of pediatric onset. In about two thirds of cases, the epilepsy is refractory, said Thiele.
To determine the efficacy of Epidiolex in this population, investigators enrolled 224 patients (median age, 11 years) at 46 sites in six countries.
Patients had previously tried a median of four antiseizure medications and were taking a median of three. Valproate (45%), vigabatrin (33%), levetiracetam (28%), and clobazam (27%) were the most common.
Participants were randomly assigned to receive CBD 25 mg/kg/day or 50 mg/kg/day, or a matched placebo. After a 4-week titration period, patients continued receiving these agents for 12 weeks. The study's primary endpoint was percent change in frequency of TSC-associated focal and generalized seizures.
The analysis of the 201 patients who completed the study showed that both doses of CBD produced a significantly greater reduction in seizure frequency ― 49% for the 25-mg dose (P = .0009) and 48% for the 50-mg dose (P = .0018) ― compared to placebo, at 27%.
The investigators also found that compared to 22% among the placebo group, at least 36% of those in the lower-dose group and 40% in the higher-dose group experienced at least a 50% reduction in seizures (P = .0692 and P = .0245, respectively).
In addition, more patients who took CBD experienced a 75% or greater reduction in seizure frequency.
Compared to 39% in the placebo group, an improvement in the overall condition was reported by 69% of patients/caregivers for the lower dose (odds ratio [OR ] = 2.25; P = .0074) and 62% for the higher dose (OR = 1.77; P = .0580).
Overall, 95% of patients in the placebo group, 93% in the lower-dose group, and 100% in the higher-dose group experienced an adverse event (AE). The most common of these were diarrhea, decreased appetite, and somnolence; most AEs were mild or moderate.
In this trial, diarrhea and somnolence were less common than in the Dravet and LGS trials, said Thiele. However, she pointed out that fewer children in this trial were also taking clobazam.
"Somnolence is really a drug-to-drug interaction with clobazam, and only a quarter of kids in this trial were on clobazam," she said. In addition, diarrhea might be partly due to the sesame oil preparation that contained the CBD, Thiele noted.
Less Is More
Eight patients in the lower-dose, 10 in the higher-dose, and two in the placebo group discontinued treatment because of an AE. "So in terms of side effects, the message is, less is better," said Thiele.
She emphasized that some TSC patients might do better taking lower doses. "If CBD is approved for TSC ― and I expect it will ― I would start at the 10-mg dose, see what happens, and then titrate up if necessary."
The doses of CBD in the Dravet and LGS trials were 10 mg/kg/day or 20 mg/kg/day.
In these trials, there was concern about elevations in liver enzyme levels.
"I was honestly concerned that at these much higher doses in this new trial, we were going to see significant liver toxicity, but we didn't; we saw a bit more, but not alarmingly more," said Thiele.
Everolimus, a drug already approved for TSC, acts on the mTOR pathway but carries safety concerns. Although some preclinical animal models suggest CBD may also affect the mTOR pathway, Thiele believes a more important mechanism of action may be through the G-protein coupled receptor GPR55, which helps modulate calcium homeostasis.
Rigorous Research
Commenting for Medscape Medical News, Michael Privitera, MD, director, Epilepsy Center, and professor, University of Cincinnati Gardner Neuroscience Institute, in Ohio, said the study "is important because it provides evidence from a rigorous randomized controlled trial that broadens the uses of cannabidiol in epilepsy."
Privitera noted that the seizures related to TSC "are notoriously difficult to treat" and that this is the first study to test higher doses of CBD (25 and 50 mg/kg/day).
Similar to the earlier studies of CBD in LGS and Dravet, liver abnormalities were present in more than 10% of TSC patients, but they were mostly associated with concomitant use of valproate, said Privitera.
Also commenting for Medscape Medical News, Jacqueline French, MD, professor of neurology, New York University Comprehensive Epilepsy Center, New York City, and director, Epilepsy Study Consortium, said the mounting research "is starting to show a picture" that this antiseizure medicine "has a broader spectrum of action than just LG or Dravet."
She agreed that it's unclear whether the drug affects the mTOR pathway.
The study was funded by GW Research Ltd. Thiele is a consultant for GW Pharmaceuticals, Zogenix, West Therapeutics, Biocodex, and Aquestive Therapeutics. Privitera was an investigator for GW Pharmaceuticals for the LGS study. He is on the company's speaker bureau. A portion of French's salary comes from the nonprofit Epilepsy Study Consortium, which contracts with various pharmaceutical companies.
American Epilepsy Society (AES) 73rd Annual Meeting 2019: Abstract 1.293. Presented December 7, 2019.
For more Medscape Neurology news, join us on Facebook and Twitter
Medscape Medical News © 2019

Cite this: Cannabis Drug Promising for Seizures Linked to Tuberous Sclerosis - Medscape - Dec 09, 2019.