Updates on the treatment of Crohn's disease, including potentially practice-changing results from a phase 3 trial of an adalimumab biosimilar, will be in the spotlight at the upcoming Advances in Inflammatory Bowel Diseases (AIBD) 2019 in Orlando.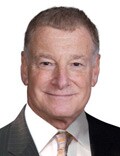 "Biosimilars have the potential to lower societal costs and increase access" for people with immune-mediated inflammatory diseases, including Crohn's, said Stephen Hanauer, MD, from Northwestern University in Chicago, who is cochair of the conference.
He and his colleagues compared the adalimumab biosimilar BI 695501 (Boehringer Ingelheim) with adalimumab (Humira, AbbVie) in close to 150 adults who had moderate or severe active Crohn's disease for at least 4 months.
Results from their randomized, double-blind, multicenter trial, which evaluated effectiveness over 4 weeks using Crohn's Disease Activity Index scores and evaluated safety over 24 weeks, will be presented at the conference.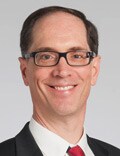 "This study guides when it's best to use a biosimilar" in Crohn's disease, said Regueiro, MD, from the Cleveland Clinic, who is cochair of the conference.
The biosimilar will likely receive US Food and Drug Administration (FDA) approval in the next year or two, he told Medscape Medical News.
Research on responses to etrolizumab, an investigational biologic, in patients with Crohn's disease will also be presented, said Regueiro.
Existing biologics fail to induce remission in about 70% of patients with inflammatory bowel disease, "so we still have a big gap," he said. "This is heading toward precision medicine, where we can predict whether etrolizumab will work more effectively" in certain patients.
"There will eventually be biomarkers identified that will predict more precisely which medications will work," he added.
Postoperative Crohn's Disease
About two-thirds of patients with Crohn's disease eventually undergo surgery, most often ileocecal resection. The majority of these patients experience a recurrence at the resection site, necessitating repeat surgeries every 5 to 10 years, said Regueiro, who will deliver a keynote on the postsurgical management of patients with Crohn's disease.
"There's been no way to reverse that," he said. "But we've now learned that if people at high risk for recurrence start on an anti-TNF-alpha drug right after surgery, there's a pretty good success rate, preventing the need for another surgery. This has shifted the paradigm of the way we've looked at Crohn's."
Other keynotes at the meeting will highlight the role of the microbiome in inflammatory bowel disease and the role of diet in treatment.
The recent FDA approval of ustekinumab (Stelara, Janssen) for moderate to severe ulcerative colitis is among several advances in the past 6 months that will be discussed at the conference, Hanauer reported.
"Labeling is also important, and the FDA has removed the modifier 'for patients failing to respond to conventional agents or TNF inhibitors' for ustekinumab in Crohn's disease and ulcerative colitis," he said.
"This opens the door for earlier prescribing for patients with a moderate to severe prognosis, although third-party payers often resist," he added.
Advances in Inflammatory Bowel Diseases (AIBD) 2019.
Follow Medscape on Facebook, Twitter, Instagram, and YouTube
Medscape Medical News © 2019

Cite this: Emerging Treatment Options for Crohn's - Medscape - Dec 04, 2019.