Connecticut doctors aren't sure whether the uptick in medical malpractice payouts in their state last year was an anomaly or evidence of a national trend that in some places has already resulted in higher liability premiums, according to a report in the Hartford Business Journal .
In 2018, state malpractice insurers paid a total of $262.6 million to plaintiffs who claimed they were injured by a doctor, hospital, or other medical provider. That amount — a record since the state began tracking such data in 2005 — represented a 33% ($65.7 million) increase over 2017.
A roughly similar rise took place in the average med-mal payout in Connecticut, which, after remaining under $700,000 for the prior 5 years, jumped to $935,000 in 2018. Some observers have been reluctant to draw conclusions or make prognostications based on a single year's data. But others are more willing to spot a trend: For them, the sharp rise in payouts indicates that the Constitution State is likely to mimic the fate of other states that have experienced liability insurance rate hikes.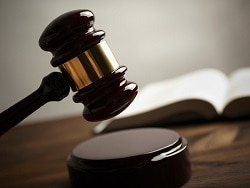 Medical Liability Monitor paints the national picture in its most recent annual survey. After holding more or less steady over the past decade, insurance rates have once again begun to creep up, with more than 25% of US insurers raising rates in 2019, the highest percentage since 2006.
Several factors are driving this trend, says the Monitor, including more claimants seeking mega damages and "a record number of large verdicts in excess of $10 million and $25 million."
If the past is any indication of the future, the rise in liability rates is sure to motivate healthcare providers and their allies to lobby for stricter liability reforms. In Connecticut, for instance, the push is already underway, as doctors and other clinicians attempt to build on tort-reform victories won almost 15 years ago.
One idea is for legislation that would establish special medical courts, not dissimilar from courts used to adjudicate divorce or housing disputes. Another idea is to split malpractice trials into two parts — the first to establish fault, the second to determine the appropriate penalty, if any.
In Connecticut, as elsewhere, none of these proposals is likely to pass without stiff opposition from opponents, including trial lawyers, who think laws governing medical malpractice claims are already too restrictive. For both sides in the coming months, it's almost certain to be a case of déjà vu all over again.
Medscape Medical News © 2019

Cite this: Doctors Worry About the Rise in Med-Mal Payouts; More - Medscape - Dec 02, 2019.