PHILADELPHIA -- The substantial benefits from adding dapagliflozin (Farxiga, AstraZeneca) to guideline-directed medical therapy (GDMT) for patients with heart failure (HF) with reduced ejection fraction (HFrEF) enrolled in the DAPA-HF trial applies to patients regardless of their age or baseline symptom status, a pair of new post hoc analyses suggest.
The studies emerged a day after a report that more fully delineated dapagliflozin's consistent safety and efficacy in patients with HFrEF by whether they also had type 2 diabetes (T2D).
As reported in August, DAPA-HF had assigned more than 4700 patients with HFrEF to receive or not receive dapagliflozin, a sodium-glucose cotransporter 2 (SGLT2) inhibitor, on top of standard HFrEF meds.
In that primary analysis, those who received dapagliflozin showed at least a one-fourth drop in risk for the clinical primary end point over a median 18 months, regardless of diabetes status.
The additional analyses presented here at the American Heart Association Scientific Sessions 2019 suggest that even the oldest enrolled patients — those 75 years and older — had a cut in mortality and acute heart failure exacerbations similar to that of younger patients.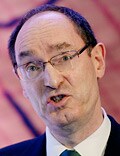 In fact, "these benefits were entirely consistent across the range of ages studied," John J.V. McMurray, MBChB, MD, University of Glasgow, United Kingdom, told theheart.org | Medscape Cardiology.
"In many parts of the world, particularly North America and Western Europe, we have an increasingly elderly population. Many patients with heart failure are much older than in clinical trials," he said. "The thing of concern is whether elderly patients get as much benefit and tolerate as well as younger patients."
In many other regions, he added, "obviously in Asia and Latin America, patients are younger, so we really need to understand how treatments work in different age groups," he said.
"Dapagliflozin worked across all ages, including some very elderly patients enrolled in the trial," Mary Norine Walsh, MD, St. Vincent Heart Center, Indianapolis, told theheart.org | Medscape Cardiology. "Many trials have not looked at age like this. I hope this is a new way to analyze trials to produce more information that can help patients."
Another new analysis showed that patients with severe HF symptoms at entry into the trial received about as much benefit from the addition of dapagliflozin as did patients with mild baseline symptoms, measured by the Kansas City Cardiomyopathy Questionnaire (KCCQ).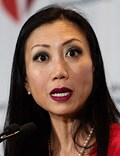 "Dapagliflozin meets all three goals of heart failure management," Carolyn S.P. Lam, MBBS, PhD, Duke-National University of Singapore, said in an interview. "Patients die less, are hospitalized less, and feel better, and this is regardless of age or diabetes status."
She added that, "if these data are confirmed in other SGLT2 inhibition in heart failure trials, it really suggests that SGLT2 inhibition may be the next foundational pillar of HFrEF treatment."
Both analyses, by age and by symptom status, were published November 17 in Circulation to coincide with their presentation at the AHA sessions
Quality of Life in DAPA-HF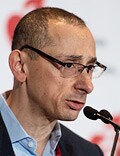 Dapagliflozin treatment "improved cardiovascular death and worsening heart failure to a similar extent across the entire range of KCCQ at baseline," lead author Mikhail N. Kosiborod, MD, said here. In addition, dapagliflozin treatment increased the rate of small, moderate, and large clinically meaningful improvements in patients' KCCQ scores across all key domains of the metric, which scores symptom frequency and severity, physical and social limitations, and quality of life, said Kosiborod, University of Missouri–Kansas City.
After the first 8 months of treatment in the DAPA-HF trial, 58% of the 2373 patients who received dapagliflozin had a clinically meaningful improvement in their total KCCQ symptom score of at least 5 points, compared with a 51% rate of this level of improvement in the 2371 patients in the control group, a statistically significant difference.
This meant that the number needed to treat with dapagliflozin was 14 patients to produce one additional patient with at least a 5-point KCCQ improvement compared with control subjects, a "very small number needed to treat," Kosiborod said in an interview.
Addition of the KCCQ to the panel of assessments that patients underwent during the DAPA-HF trial reflected an evolved approach to measuring efficacy outcomes in clinical trials by including patient-reported outcomes.
Earlier in 2019, the US Food and Drug Administration released a draft guidance document for heart failure drug development that explicitly called for efficacy end points in pivotal studies that measure how patients feel and function, and stating that these end points can be the basis for new drug approvals.
"To many patients, how they feel matters as much, if not more, as how long they live," Kosiborod noted. The goals of heart failure treatments are not only to extend survival and reduced hospitalizations, but also to improve symptoms, function, and quality of life, he said.
"There is a lot of interest now in having outcomes in heart failure trials that are more meaningful to patients, like feeling better and being able to do more," noted Walsh.
In addition to documenting a greater rate of clinically meaningful improvement in KCCQ scores, the DAPA-HF results also showed that patients had similar rates of reduction in death, heart failure hospitalization, and urgent clinical visits, regardless of how severely they were affected by their heart failure when they began dapagliflozin treatment.
The analysis that Kosiborod ran divided the entire trial population into tertiles based on their KCCQ scores at study entry. Patients in the most severely affected tertile had a 30% cut in their rate of death or acute heart failure exacerbation on dapagliflozin compared with placebo, whereas patients in the tertile with the mildest symptoms at baseline had a 38% reduction in their primary outcome incidence compared with control subjects who received placebo.
"These data are of critical importance, as improving patient-reported outcomes in heart failure, especially in highly symptomatic patients, is an important goal in drug development," writes G. Michael Felker, MD, MHS, Duke Clinical Research Institute, Durham, North Carolina, in an editorial accompanying the two published analyses.
"These results confirm and extend previous results from the DEFINE-HF study in a larger population with longer follow-up," Felker notes, referring to that randomized trial's finding of fewer symptoms and improved quality of life on dapagliflozin for HFrEF regardless of diabetes status. It also showed no significant changes in natriuretic peptide levels on the drug, arguing against decongestion as a mechanism of benefit.
Clinical and QoL Outcomes by Age
Not surprisingly, McMurray observed, the older the patients in DAPA-HF, the sicker they were.
Of the study's 1149 patients who were 75 years or older, he said, 62% had chronic kidney disease (CKD), defined as an estimated glomerular filtration rate (eGFR) of <60 mL/min per 1.73 m². That percentage decreased steadily with patient age, to only 14% for the 636 patients younger than 55 years.
But the 75-and-older group showed a steeper decline in risk (by 32%) of the primary end point — a composite of cardiovascular (CV) death, HF hospitalization, or urgent HF visit requiring IV therapy — than was observed in the other studied age groups: 65 to 74 years (by 24%); 55 to 64 years (by 29%); and younger than 55 years (13%).
Hazard Ratio (95% CI) for the Primary Outcome* by Age Group in DAPA-HF
<55 y,
n = 636
55–64 y,
n = 1242
65–74 y,
n = 1717
≥75 y,
n = 1149
0.87 (0.60–1.28)
0.71 (0.55–0.93)
0.76 (0.61–0.95)
0.68 (0.53–0.88)
*CV death, HF hospitalization, or urgent HF visit requiring IV therapy
And patients 75 years and older were just as likely as the overall group to show at least a 5-point improvement in KCCQ Total Symptom Score (TSS) on dapagliflozin vs placebo. Moreover, they showed about the same reduced risk for deterioration in KCCQ-TSS on the SGLT2 inhibitor vs placebo.
Hazard Ratio (95% CI) for Achieving and Not Achieving a Clinically Meaningful Change* in KCCQ-TSS Score, by Age
End Point
Patients ≥75 y
All Patients
Achieved
1.15 (1.02–1.31)
1.15 (1.08–1.23)
Not achieved
0.86 (0.75–0.99)
0.84 (0.78–0.90)
*≥5 points from baseline to 8 months
"So they got as much benefit in terms of symptoms, as well as morbidity and mortality," McMurray said.
The number needed to treat to prevent an event is tiny, he added, "because the absolute risk reduction is so large."
The DAPA-HF analysis by age "showed a consistent benefit from dapagliflozin treatment in older patients with heart failure with reduced ejection fraction compared with younger patients," agreed Lam, speaking as the invited discussant for the formal presentation of the results here at the sessions.
"This finding is important because patients more than 75 years old often have comorbidities, frailty, and polypharmacy use, any of which could potentially affect the risk/benefit relationship of the drugs they take," she said.
In the trial, "older patients were less likely to receive the current guideline-directed medical therapy, which may have amplified the impact of dapagliflozin and also highlights the treatment inertia that can affect these patients," Lam said.
Indeed, perhaps the trial's most important lesson "is that because older patients are at much higher absolute risk, similar relative-risk reduction translates into an even larger absolute benefit in older patients, who as we unfortunately know are often denied effective therapies." McMurray said.
"So I think it's just a nice illustration of really what all of our trials tell us, which is to treat older people; don't deny them therapy just because they're old."
Few Safety Worries in the Elderly
"When we started this study, we were a bit concerned that an SGLT2 inhibitor might cause volume depletion and renal dysfunction," McMurray said, referring the drugs' mild and perhaps transient diuretic effects.
"Of course older patients might be more susceptible to that. And indeed if you look at the placebo group in the youngest patients, only 5% of them had an adverse event related to volume depletion. But for the placebo group in the oldest group, it was 10%. So, yes, older patients do have more adverse events."
But critically, he said, "there was no significant excess of these adverse events in older patients getting dapagliflozin compared to older patients getting placebo." The rates for adverse events related to volume depletion were 11% and 10%, respectively.
"And that was really true for all events," he said. For example, in the elderly group, "serious" volume depletion was seen in 1% of patients taking dapagliflozin and 3% of those who received placebo.
The respective rates were 7% and 11% for renal adverse events, 6% each for an adverse event prompting treatment discontinuation, and 43% and 48% for any "serious" adverse event, including death.
Adverse Events in 1146 DAPA-HF Patients 75 Years or Older, by Randomization Group
End Point
Placebo, %
n = 557
Dapagliflozin, %
n = 589
Volume depletion
10.0
11.0
Serious volume depletion
3.0
1.0
Renal adverse events
11.0
7.0
Serious renal adverse events
5.0
0.5
2x increase in serum creatinine
5.0
0.7
Permanent treatment withdrawal due to adverse events
6.0
6.0
Any discontinuation of study treatment
14.0
12.0
Any serious adverse events, including death
49.0
43.0
"These data emphasize another potentially attractive feature of SGLT2 inhibitors as heart failure therapy — these agents generally 'play well with others' when it comes to overlapping intolerances that often limit (either in reality or in perception) optimization of GDMT," Felker writes.
"Although SGLT2 inhibitor therapy may lead to volume depletion and require adjustment of diuretics, the SGLT2 inhibitors generally lack some of the other dose-limiting adverse effects (such as renal dysfunction, hyperkalemia, and hypotension) that can make aggressive uptitration of GDMT problematic," the editorial states, "particularly in older patients or those with more advanced disease."
DAPA-HF was funded by AstraZeneca. McMurray discloses nonfinancial support or other support from AstraZeneca, Bayer, Cardiorentis, Amgen, Oxford University/Bayer, Theracos, Abbvie, DalCor, Pfizer, Merck, Novartis, GlaxoSmithKline, Bristol-Myers Squibb, and Vifor-Fresenius.
Kosiborod reports receiving personal fees from AstraZeneca; grants and personal fees AstraZeneca and Boehringer Ingelheim; and personal fees from Sanofi, Amgen, NovoNordisk, Merck, Eisai, Janssen, Bayer, GlaxoSmithKline, Glytec, Intarcia, Novartis, Applied Therapeutics, Amarin, and Eli Lilly.
Walsh discloses receiving honoraria from EBR.
Lam discloses research support from Boston Scientific, Bayer, Roche Diagnostics, AstraZeneca, Medtronic, and Vifor Pharma; consulting or serving on an advisory board or other committee for Boston Scientific, Bayer, Roche Diagnostics, AstraZeneca, Medtronic, Vifor Pharma, Novartis, Amgen, Merck, Janssen Research & Development LLC, Menarini, Boehringer Ingelheim, Novo Nordisk, Abbott Diagnostics, Corvia, Stealth BioTherapeutics, JanaCare, Biofourmis, Darma, Applied Therapeutics, MyoKardia, WebMD Global LLC, Radcliffe Group Ltd, and Corpus; and being cofounder "non-executive director" of eKo.ai.
Felker discloses receiving research grants from Amgen, Merck, Cytokinetics, and Roche Diagnostics; and consulting for Novartis, Amgen, Bristol-Meyers Squibb, Cytokinetics, Medtronic, Cardionomic, Relypsa, V-Wave, Myokardia, Innolife, EBR Systems, Arena, Abbott, Sphingotec, Roche Diagnostics, Alnylam, LivaNova, Windtree Therapeutics, Rocket Pharma, and SC Pharma.
A version of this article also appears on MDEdge Cardiology.
Circulation. Published online November 17, 2019. Martinez et al, Kosiborod et al, and Editorial
American Heart Association (AHA) Scientific Sessions 2019: Abstracts LBS 21314 and LBS 21307. Presented November 17, 2019.
Follow Steve Stiles on Twitter: @SteveStiles2. For more from theheart.org | Medscape Cardiology, follow us on Twitter and Facebook.
Medscape Medical News © 2019

Cite this: DAPA-HF: Dapagliflozin Benefited Regardless of Age, Heart Failure Severity - Medscape - Nov 25, 2019.