Transgender children show a clear pattern of gender development related to the gender they feel they are and not the sex assigned to them at birth, new research shows.
Investigators also found few significant differences between transgender children and their cisgender peers or siblings in gender development measures such as preferences for clothing and toys.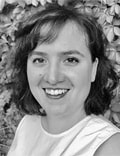 "This study provides a foundational resource for researchers, families, and practitioners who are interested in, or working with, transgender children to understand what the baseline gender development looks like," lead author Selin Gülgöz, PhD, postdoctoral researcher, Department of Psychology, University of Washington, Seattle, told Medscape Medical News.
The study was published online November 18 in the Proceedings of the National Academy of Sciences (PNAS).
Large, Unique Study
Gülgöz said she and her colleagues were "inspired" to conduct this study because of the growing number of transgender children who are socially transitioning before puberty and the lack of research "documenting their development."
"The current study," they write, "provides the largest report to date of the experiences of these early-transitioning children's gender development."
For the study, investigators collected data on 317 transgender children aged 3 to 12 years (68% white). Of these, 208 were transgender girls. These children had all socially transitioned. However, none had undergone any hormonal or gender-affirming surgery.
The study also included two comparator groups — a control group of 316 age-and-gender-matched unrelated cisgender children and 189 cisgender siblings that were within the same age range as the transgender children.
"By recruiting a group of cisgender siblings who were growing up in the same family environment as the transgender kids, we were able to see whether, if there were differences, these might be due to something special about the family or if it's more about gender identity expression," said Gülgöz.
Researchers assessed multiple indicators of gender development in all study subjects. This involved asking children about their gender identity, perceived similarity to their own and "opposite" gender, and preferences for toys, clothes, and friends.
Previous research shows that in general, children have "a strong preference" for playmates, toys, and clothing that are stereotypically associated with their own gender, said Gülgöz.
Parents provided information on demographics and answered additional questions on their child's gender identity and gender typing.
The study showed that on all measures, transgender children showed robust identification and preferences stereotypically associated with their current gender, which differed from chance or gender-neutral responding (all P < .001).
"The overwhelming finding is that transgender children, who have socially transitioned between 3 and 12 years of age, show strong identification with their current gender, and they show strong preferences for toys, clothing, and peers typically associated with their current gender, and not their assigned sex," said Gülgöz.
Are You a Boy, a Girl, or Something Else?
When children were asked whether they were a boy, a girl, or something else, transgender children, cisgender controls, and cisgender siblings were all more likely to respond with their current gender at 84%, 83%, and 87%, respectively, vs the other gender or "something else."
The authors noted that these percentages did not statistically differ by participant group.
In all groups, there was "coherence" among measures of gender development, noted Gülgöz. For example, children who showed more stereotypical toy preferences also tended to show stronger stereotypical clothing preferences.
A common finding in the literature is that younger children are much stricter in their preferences.
"For example, young girls are more adamant about wearing pink frilly dresses or wanting to play with Barbies, and as they get older, they get more flexible in their preferences, and their behaviors," said Gülgöz. "We found that same effect in transgender kids."
Researchers also examined whether the length of time a transgender child has spent living as their current gender affects their gender development. After controlling for current age, the investigators found that the time since transition did not influence the strength of preferences.
"What is really fascinating to me is that the magnitude of kids' identification and preferences was not related to how long they had lived as their current gender," said Gülgöz.
However, one exception didn't quite fit this pattern. The investigators found that the longer time since transition predicted less stereotyped clothing preferences.
"Overall, we found that both transgender and cisgender kids show a preference for clothing that's stereotypical for their current gender, but transgender kids seem to show even higher preference for stereotypic clothes compared to cisgender kids," said Gülgöz.
However, she emphasized that the effect size for this was "very small," and it's unclear "if this is just a statistical fluke or a real difference, so it needs to be replicated."
Gülgöz described the transgender study participants as a "unique" cohort since many had family and other supports and their social transition occurred at a relatively early age. As a result, she said, it's "hard to know" if the new findings are generalizable to transgender children living in less supportive environments or in cultures and societies outside North America.
Since the study was cross-sectional it doesn't shed any light on what happens to gender identity and expression over time, said Gülgöz.
An Original Finding
Commenting on the study for Medscape Medical News, Jack Drescher, MD, clinical professor, psychiatry, Columbia University, and distinguished life fellow at the American Psychiatric Association (APA), said the demonstration that transgender and cisgender children think similarly about gender is "original."
However, the study also "illustrates how little we know about these children, how little research has been done on them and how much more is needed," said Drescher.
He also noted that some of the findings are not novel. He noted that the authors note that "children develop a sense of identity at an early age, that this identity is not necessarily determined by sex assigned at birth, and that children may hold on to this identity even when it conflicts with others' expectations."
"This is a restatement of what has always been known to be the case with gender dysphoric children," said Drescher.
In addressing whether young children's identities and preferences will remain consistent over time, Drescher noted that a number of older studies of gender dysphoric children followed over many years showed most of them grew up to be gay, not transgender.
"No one knows why that is so. Some have criticized that research as 'junk science' while others, as in this study, ignore that research completely," he said.
To date, the relative contributions of nature and nurture to the development of any gender identity are unknown, said Drescher.
"This study does not answer the question of why some children develop a transgender identity, or a cisgender identity, for that matter."
Drescher does not believe the new study has any clinical implications.
"In all likelihood, clinicians who treat this patient population will come away from reading this study without having changed their minds about the causes and meanings of being a transgender child."
Gülgöz and Drescher have disclosed no relevant financial relationships.
PNAS. Published online November 18, 2019. Abstract
For more Medscape Psychiatry news, join us on Facebook and Twitter.
Medscape Medical News © 2019

Cite this: Pauline Anderson. Transgender Kids' Gender Identity as Strong as Cisgender Peers' - Medscape - Nov 21, 2019.