PHILADELPHIA — Two more novel lipid-lowering therapies based on silencing specific genes involved in lipid metabolism have shown promising preliminary results in initial clinical trials.
The idea of using small pieces of RNA, known as small interfering RNA (siRNA) specific for a certain gene to switch off the activity of that gene is a new area for cardiovascular medicine.
The first such product — inclisiran (The Medicines Company) — an agent targeted to the PCSK9 gene has shown impressive results in lowering LDL cholesterol in phase 3 studies and approval applications for the indication of LDL lowering are expected soon.
One of the benefits of this "gene silencing" approach appears to be a sustained reduction in the targeted protein, enabling long intervals between doses of the agent. Inclisiran, for example, is administered just twice a year.
Two further siRNA products targeting different genes involved in lipid metabolism, this time with a particular focus on triglycerides, were described here in presentations at the American Heart Association (AHA) Scientific Sessions 2019.
The two new products target the genes for apolipoprotein C-III (APOC3) and angiopoietin-like 3 (ANGPTL3), proteins that inhibit triglyceride metabolism.
The siRNA molecules targeting these genes are both in development by Arrowhead Pharmaceuticals. ARO-APOC3 is being developed as a potential treatment for patients with severe hypertriglyceridemia and familial chylomicronemia syndrome, and ARO-ANG3 is being developed for the treatment of dyslipidemias such as familial hypercholesterolemia and other metabolic diseases.
Interesting New Technology
Reviewing this new field at the meeting here, lipid expert Daniel Rader, MD, professor of molecular medicine at the Perelman School of Medicine, University of Pennsylvania, Philadelphia, said these siRNAs were "a very interesting new technology that is similar to but mechanistically different from antisense oligonucleotides."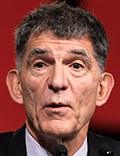 "The siRNAs work in a catalytic way in that the same molecule can destroy multiple aspects of the RNAs in a way that provides substantial longevity in terms of their duration of effect, which is quite remarkable," he commented.
They can be targeted directly to the liver, which is a "huge advantage," he added.
"While the first and best known of the new siRNA agents is inclisiran, which targets LDL cholesterol, raised triglycerides is a significant unmet medical need — with high levels of triglycerides causing pancreatitis and coronary disease," Rader noted.
The APOC3 and ANGPTL3 genes both inhibit the lipoprotein lipase pathway involved in triglyceride metabolism — and loss of activity of these genes has been genetically validated for lowering triglycerides and lowering cardiovascular risk, Rader explained.
"They are both great new targets that have come out of human genetics and this siRNA technology is one way of inhibiting them," he said.
APOC3
Presenting the initial data with the APOC3 product, Christie Ballantyne, MD, Baylor College of Medicine, Houston, Texas, explained more about APOC3 as a new therapeutic target.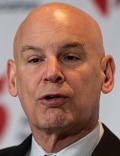 "Genetic studies have shown that individuals with APOC3 loss-of-function mutations have lower triglyceride levels, higher levels of HDL and — most importantly — a reduction in cardiovascular events compared with general population."
An antisense oligonucleotide targeted to APOC3 has been effective in lowering triglyceride levels but its toxicity profile was considered adverse, so the use of siRNA is a different approach to blocking this target.
APOC3 is predominantly synthesized in hepatocytes and, as is the case with inclisiran, the siRNA product targeted to silencing the APOC3 gene is chemically targeted to the liver.
This agent has potential for the treatment of three populations all with raised triglycerides, Ballantyne noted. These populations are:
patients with familial chylomicronemia syndrome, a rare disorder characterized by severe hypertriglyceridemia (> 880 mg/dL) with symptoms including chronic abdominal pain, pancreatitis and diabetes;

patients with severe high triglycerides (> 500 mg/dL), a polygenic disorder exacerbated by comorbidities, diet, and lifestyle, with a prevalence of about 1.7%, which leads to a 4% increased risk of acute pancreatitis for every 100 mg/dL triglyceride increase; and

the large group of patients with heart disease and raised triglycerides.
"For all these conditions there is a large unmet need for effective therapies," he said.
He presented data from a phase 1 study in 40 healthy volunteers in which 24 individuals were given single doses of the APOC3 siRNA product by subcutaneous injection and 16 received placebo.
No serious adverse events were reported. There was one moderate transient ALT liver enzyme elevation in a subject who already had mildly elevated ALT at baseline, with return to baseline by end-of-study. No other laboratory abnormalities were seen. There were eight local injection-site reactions — all rated mild, and more common at higher doses.
Minimal dose response was seen between 25 mg and 100 mg, therefore a lower 10 mg dose level was added.
Large reductions in the serum APOC3 levels of 72% to 94% occurred with active treatment, along with a 53% to 64% reductions in triglycerides, and a 53% to 68% reduction in very-low-density lipoprotein (VLDL).
In addition, LDL was reduced by 12% to 25%, and HDL increased by 30% to 69%.
All lipid changes were sustained for the 16-week duration of the study.
"This suggests there is opportunity for quarterly or 6-month[ ] dose intervals, so [it] would be ideal for populations with therapy adherence issues," Ballantyne said.
"Currently, if patients with very high triglyceride levels miss a few days of their triglyceride-lowering therapy, they can end up in hospital with pancreatitis. It is a very unforgiving condition, so it would be extremely beneficial to have a therapy that has such sustained reductions," he added.
Multiple dose evaluations in patients with severe hypertriglyceridemia and/or familial chylomicronemia syndrome are now underway.
ANGPTL3
In a second presentation, Gerald F. Watts, DSc, University of Western Australia, Perth, described the experience so far with the siRNA product targeting the ANGPTL3.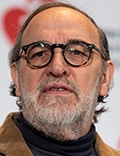 "ANGPTL3 is a key regulator of lipid and lipoprotein metabolism with multiple potential actions, particularly involving triglycerides and VLDL," he explained, adding that people with loss of function mutations in the ANGPTL3 gene have low LDL, VLDL, HDL, and [ triglycerides], and a reduced risk of cardiovascular events.
He suggested a product targeting ANGPTL3 could be "an exciting new treatment to potentially address residual risk of cardiovascular disease in patients with dyslipidemias."
"Many patients have combined hyperdyslipidemia with raised levels of LDL and triglycerides and probably other lipoproteins too. These patients have high residual risk even if their LDL levels are lowered with statins. This needs to be addressed by agents that can produce a global reduction of a range of lipoproteins," Watts commented.
Like the other siRNAs, ARO-ANG3 is given by subcutaneous injection and is chemically designed to go selectively to the liver where it specifically inhibits and degrades messenger RNA for ANGPTL3.
"This induces a deep and durable silencing of the ANGPTL3 gene and a sustained reduction in the ANGPTL3 protein," Watts said.
He presented data on a phase 1/2a clinical trial in 40 healthy volunteers with dyslipidemia — 24 patients given active treatment in doses of 35 mg to 300 mg and 16 given placebo.
"This single ascending dose study of ARO-ANG3 has shown dose-dependent reductions in serum ANGPTL3; and reductions in [triglycerides], VLDL, LDL, and HDL, with a favorable safety and tolerability profile," he reported.
Single doses of the product brought about large dose-related reductions in triglycerides (of 31% to 66%) and VLDL (of 30% to 65%).
Smaller reductions in LDL (9% to 30%) and HDL (8% to 26%) were seen but these didn't seem to be dose related in the same way as the reductions in triglycerides and VLDL. All lipid reductions were sustained out to 4 months.
No significant abnormalities in platelet counts or renal biochemistry were seen. One patient had an ALT elevation but this was confounded by concomitant ingestion of herbal supplement with known liver toxicity.
There was one mild drug-related local injection-site reaction.
Multidose studies in patients with nonalcoholic fatty liver disease, hyperlipidemia on statins, familial hypercholesterolemia, and severe hypertriglyceridemia are now underway.
Many Questions Remain
Discussing the two studies, Rader noted that they were both conducted in healthy volunteers, "notably not patients selected for hypertriglyceridemia, the target population."
He said it was "interesting" that dose ranges were different between the two agents with the APOC3 product given at 10 mg to 100 mg and the ANGPTL3 product at 35 mg to 300 mg.
"Both were very successful at reducing their target proteins and at reducing triglycerides with the caveat that most of these individuals did not have very high levels to start with."
Rader pointed out that persistence of effect was again seen with stable reductions out to 16 weeks after a single dose, which he described as "quite remarkable."
He said the differences between the two products were interesting, begging the question of which one would be more effective in the long run. "The ANGPTL3 agent lowers LDL more but it also lowers the good cholesterol HDL which is interesting and of uncertain importance," he noted.
Rader said the safety profile appears good so far, "but we must remember these were single-dose studies."
"There are lots of questions. Which of these two will be the best target? That will a key issue that will be played out over the next few years," he said. "How frequently will these molecules need to be dosed — maybe every 6 months like inclisiran?"
He also noted that APOC3 is made in the intestine, which is not targeted by these agents, as well as the liver, whereas ANGPTL3 is largely liver derived.
"Finally, in the big picture, how will the siRNA approach compare with other methods of blocking these targets such as antisense agents and monoclonal antibodies?" Rader asked.
"This going to be very interesting next several years to see how the different approaches to inhibiting these new targets sort out," he concluded.
These studies were funded by Arrowhead Pharmaceuticals. Ballantyne reports consulting for the company, and several coauthors of the studies are Arrowhead employees.
American Heart Association (AHA) Scientific Sessions 2019. Presented November 18, 2019.
For more from theheart.org | Medscape Cardiology, follow us on Twitter and Facebook.
Medscape Medical News © 2019

Cite this: Sue Hughes. Silencing Novel Target Genes: A New Strategy for Lipid Lowering - Medscape - Nov 19, 2019.