The investigational drug cenobamate (YKP3089, Arvelle Therapeutics/SK Life Science) is safe and effective as adjunctive therapy for adult patients with treatment-resistant focal epilepsy, new research suggests.
A phase 2 randomized controlled trial (RCT) of more than 400 patients with uncontrolled, partial-onset seizures showed that those who received cenobamate at 100 mg, 200 mg, or 400 mg had a significantly greater decrease in seizure frequency than their peers who received placebo.
All three dosage groups also had significantly higher responder rates than the placebo group, defined as a 50% or greater reduction in seizures during the study's maintenance phase.
In addition, significantly more members of the 200 mg and 400 mg groups reported 100% seizure freedom.
The most commonly reported treatment-emergent adverse events (AEs) were somnolence, dizziness, headache, fatigue, and diplopia (double vision).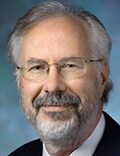 "This trial was a surprise in that the drug gave very high responder rates and we had a significant number of patients who became seizure-free with treatment, and that's not something we've experienced with other trials," lead author Gregory L. Krauss, MD, Department of Neurology, Johns Hopkins University School of Medicine, Baltimore, Maryland, told Medscape Medical News.
The findings were published online November 13 in Lancet Neurology.
Treatment Resistance Common
A Prescription Drug User Fee Act (PDUFA) target date from the US Food and Drug Administration (FDA) for cenobamate has been set for this Thursday.
Among all patients with epilepsy, more than one third are treatment resistant, "thus new, more effective therapies to achieve seizure freedom are needed," the investigators write.
Cenobamate is a tetrazole alkyl carbamate derivative that is "believed to reduce repetitive neuronal firing by inhibiting voltage-gated sodium currents and as a positive allosteric modulator of the GABAA ion channel," Arvelle said in a statement. The company is responsible for developing and marketing the drug in the European market.
A new drug application for cenobamate was accepted by the FDA in February.
The phase 2 trial included 437 patients between ages 18 and 70 years (mean age, 39.5 years) enrolled from July 2013 through June 2015 at more than 100 epilepsy and neurology sites in 16 countries.
All participants had focal seizures at baseline even though they were previously treated with at least one, and up to three, different antiepileptic drugs (AEDs).
After an 8-week baseline assessment, patients were randomly assigned to receive cenobamate at once-daily doses of either 100 mg (n = 108), 200 mg (n = 110), or 400 mg (n = 111) or to receive placebo (n = 108).
The treatment period included both a 6-week titration phase and a 12-week maintenance phase. All participants were permitted to continue taking their concomitant AED regimens throughout the treatment period.
The joint primary outcome measures were change from baseline in frequency of focal seizures averaged over 28 days during the treatment period and responder rates during the maintenance phase only.
The maintenance population included 102 patients taking placebo, 102 taking 100 mg, 98 receiving 200 mg, and 95 patients given 400 mg.
Dose-Dependent Effect
Results showed that the 100-mg group had a median change in seizure frequency of –35.5% vs –24% for the placebo group (P = .007). The 200-mg and 400-mg groups had even greater responses, with each showing median changes in seizure frequency of –55% (P < .0001 vs placebo).
Responder rates were 40% for the 100 mg dose group vs 25% for the placebo group (odds ratio [OR], 1.97; P = .04). In addition, the rates were 56% for the 200-mg group (OR, 3.74; P < .0001 vs placebo) and 64% for the 400-mg group (OR, 5.24; P < .0001).
Also during the maintenance phase, 11% of the 200-mg group and 21% of the 400-mg group reported having no focal-onset seizures at all vs 1% of the placebo group (P = .002 and P < .0001, respectively).
There was no significant difference in achieving 100% seizure freedom between the 100 mg group (4%) and the placebo group.
The greatest percentage of patients experiencing any treatment-emergent AEs were in the 400-mg group (90%), followed by the 200-mg group (76%), the placebo group (70%), and finally the 100-mg group (65%).
Most treatment-emergent AEs "were mild or moderate in severity," the researchers note. However, there were 37 total serious treatment-emergent AEs in 28 patients, which broke down to 6%, 9%, 4%, and 7% of the placebo, 100 mg, 200 mg, and 400 groups, respectively.
There were no deaths reported in any of the groups. However, the group receiving the 200 mg dose reported "one serious case of drug reaction with eosinophilia and systemic symptoms," the investigators write.
Overall, "adjunctive cenobamate reduced focal (partial)-onset seizure frequency in a dose-related fashion," they add.
"Remarkable Finding"
"The publication of these results is a critical step toward understanding the role cenobamate could play in focal-onset seizures," Ilise Lombardo, MD, cofounder and chief medical officer at Arvelle Therapeutics, said in a press release.
The trial also "represents a key milestone in the development of epilepsy therapies for adult patients," Christian Brandt, MD, head of the Department of General Epileptology, Bethel Epilepsy Centre, Bielefeld, Germany, said in the same release.
"These results are very encouraging for many patients," he added.
In an accompanying editorial, Stephan Arnold, MD, Epilepsy Unit, Department of Neurosurgery at Schön Klinik Vogtareuth, Germany, notes the "remarkable finding" of the patients who achieved 100% seizure control — especially the 21% of patients in the 400-mg group.
"To my knowledge, a seizure freedom rate of 20% or higher has not yet been reported in a placebo-controlled, double-blind trial of anticonvulsive drugs," writes Arnold.
"It is complete seizure control that gives rise for hope of an independent lifestyle. Beside mood stabilization, seizure freedom is the most important issue accountable for favorable quality of life," he writes.
That said, Arnold notes that phase 2 and phase 3 trials have some limitations, including that patients "are highly selected for enrollment," the maintenance phase is often fairly short, and the dose of adjunctive drugs must stay the same throughout the study.
"Thus, future findings under real-life conditions will reveal the clinical relevance of cenobamate," Arnold writes.
Still, "to date, cenobamate appears to be a promising anticonvulsant drug," he adds.
The study was funded by SK Life Science. Krauss is a consultant or advisor for Eisai, Otsuka, and Shire and has received research support from Biogen, SK Life Science, and UCB Pharma. Financial relationships for the other study authors are fully listed in the original article. Arnold has disclosed no relevant financial relationships.
Lancet Neurol. Published online November 13, 2019. Abstract, Editorial
Follow Deborah Brauser on Twitter: @MedscapeDeb. For more Medscape Neurology news, join us on Facebook and Twitter
Medscape Medical News © 2019

Cite this: New Agent May Improve Seizure Control in Resistant Epilepsy - Medscape - Nov 19, 2019.